The PATHWAY project started in January 2021 with the goal of strengthening the "University-enterprise cooperation" through promotion of entrepreneurship and employability of graduates. PATHWAY is a structural project that aims to have a nationwide impact by enhancing the entrepreneurial and employability culture of Higher Education institutions in the Philippines in order to meet labor market demands and governmental reforms.
PATHWAY provides integrated support system for the Education sector with the specific objectives:
To consolidate the entrepreneurship and employment structures at HEIs by fostering and boosting university-environment synergies;
To accompany CHED reforms on building up an entrepreneurship culture at the national level through the implementation of pilot initiatives and policy recommendations
The ECCP is one of the partners of the PATHWAY Project, an Erasmus+ funded project, and is being implemented in partnership with 9 organizations and institutions.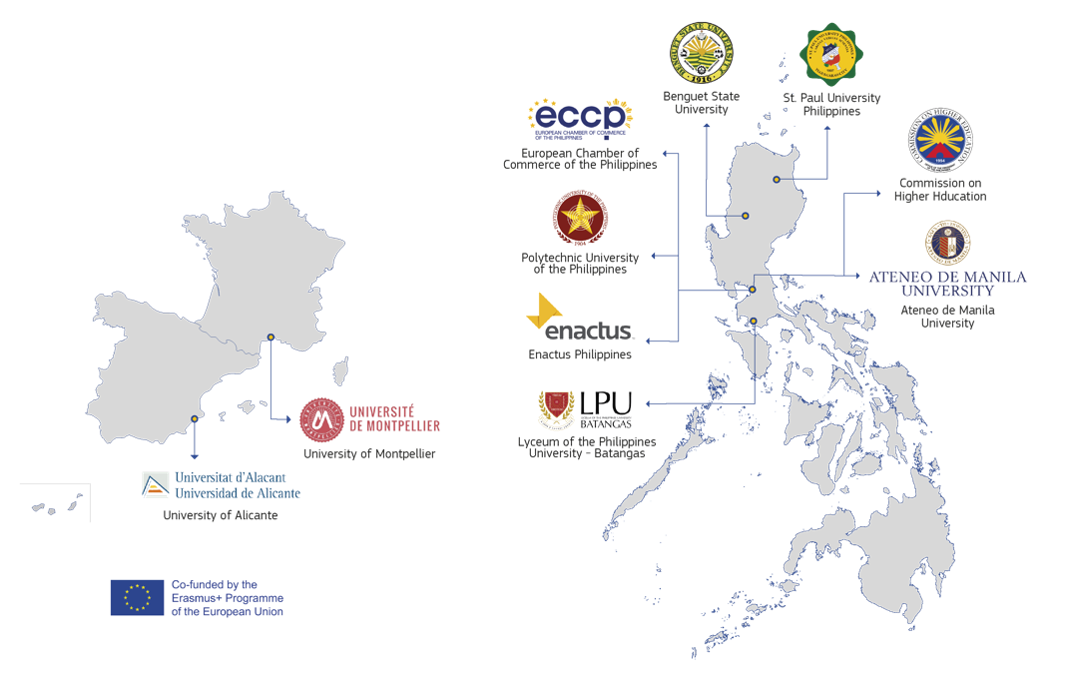 Learn more about the partners and the activities of the PATHWAY Project.