As the ease of lockdown restrictions grant the gradual reopening of the economy, companies look towards redesigning their workplace to mitigate the further spread of the virus and prioritize the health and safety of their employees all the while following the government-mandated regulations.
Trends And Concepts (TAC) Principal Designer and VP of Design & Construction Management IDr. Charisse Gail Bantiling tackled how companies can strategically design their office for the return of the workforce in the current and post COVID-19 landscape. "In this discussion, given that we spend 90% of our day in the workplace, we want to understand what a healthier environment means and what human-centric designs do to benefit your business," said Gail.
Gail shared her presentation and insights in the European Chamber of Commerce of the Philippines (ECCP) webinar entitled "The Office Comeback: Legal Considerations and Design Insights on Re-opening Workplaces" where she is joined by Atty. Eliseo Zuniga Jr. and Atty. Patrick Henry Salazar of Quisumbing Torres.
"We're still acknowledging the fact that the physical workplace is something necessary to keep and I don't think it's going anywhere. It is a place after all where we do our business agenda or social gatherings in general," Gail expressed before delving into her topic and sharing the workplace strategies can implement.
The initial steps in reconfiguring the workplace are by creating a one-way entrance and exit system to enforce the physical distancing rule. Afterward, identify which areas have high and low traffic zones in order to optimize areas that need adjustment for capacity as well as finding which ones can be converted to an additional workspace or temporary rooms. Lastly, provide clear directive routes through the use of physical markers, it should be straightforward yet visually enticing for the user to examine and follow.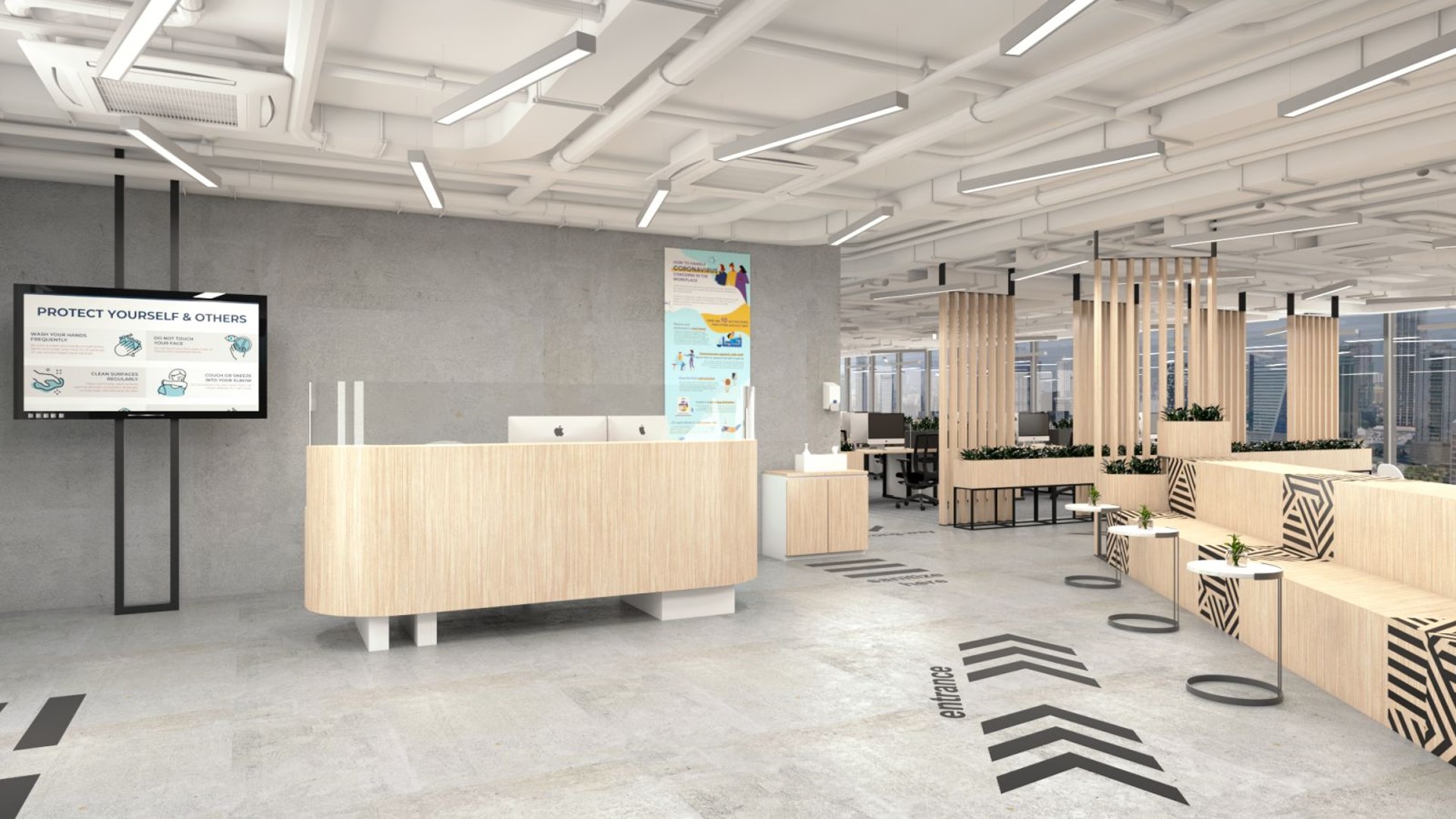 Once the initial steps have been accomplished, these strategies can be implemented in each part of your workplace beginning with the reception area. For the reception area, ensure an enhanced entry and exit sequence, provide testing zones for temperature checks, take out unnecessary seats in consideration to physical distancing, and place sanitizing areas on visible spots. Nearby the reception should be the isolation room in the case of an employee testing positive. The isolation room should be located close to the exit and must follow the World Health Organization's (WHO) standard protocol.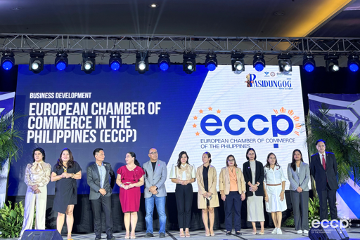 De-densify the workplace to accommodate physical distancing can be achieved by using the high and low traffic zones guideline which indicates the tables that are to be occupied and determines the capacity per wing. Ideally, you want to take out equipment and seats on the unoccupied spaces, otherwise, you can make use of markers as dividers and sneeze guards between workstations for protection.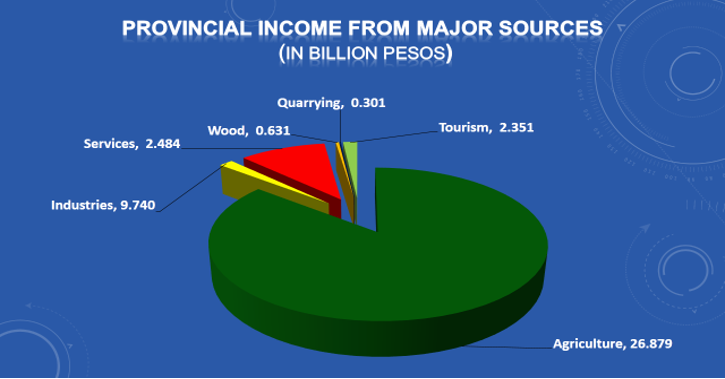 Similarly, workplace mapping can help ensure dedicated seats, personal accountability, and clear workable rules of conduct per user through alternate seating arrangements with a minimum of 1.5-meter physical distancing.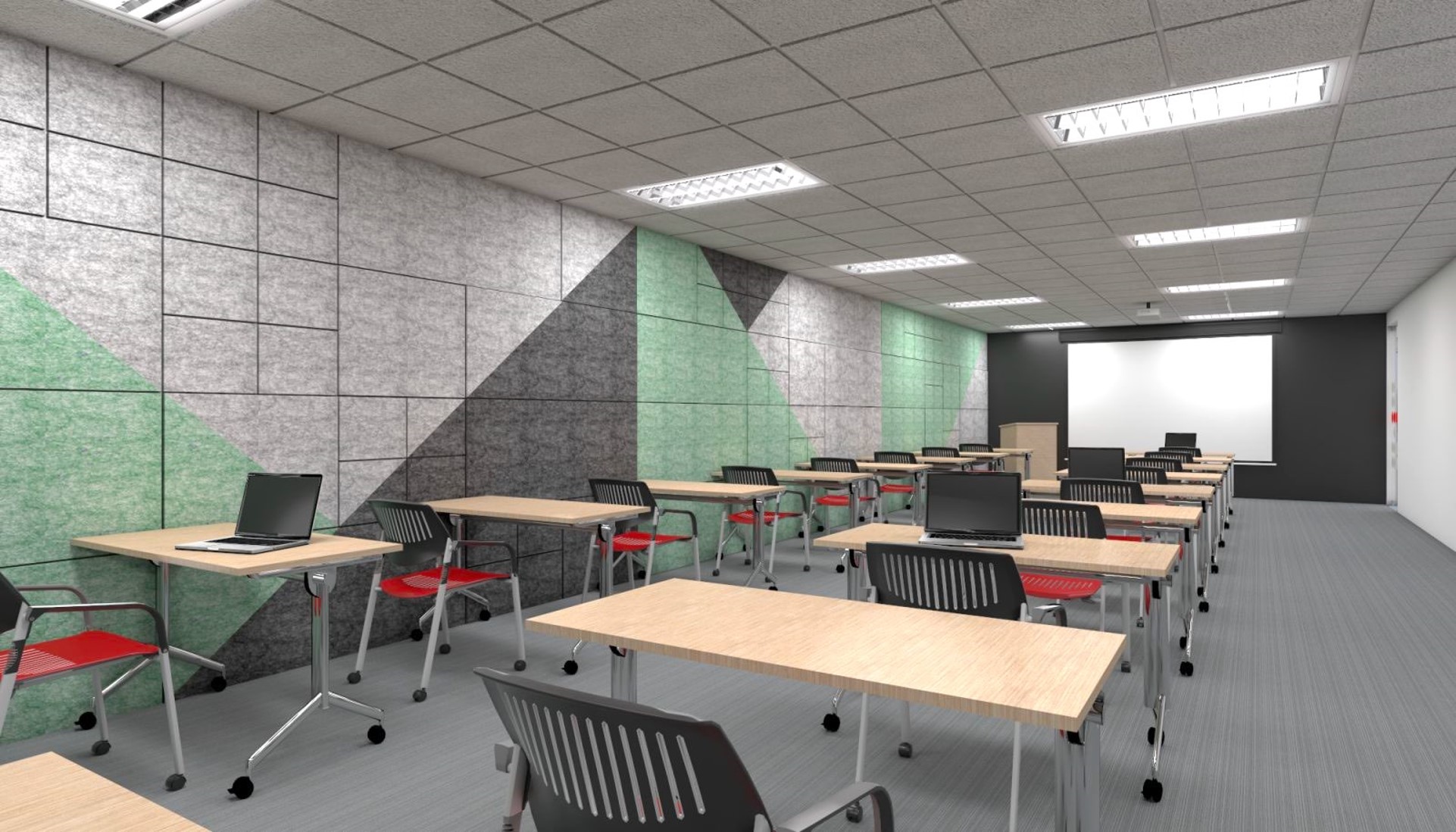 Following the work area, you can introduce broader facilities or ancillary spaces with a much more relaxed setup and an abundant source of landscape and natural lighting. It can be reconfigured as an additional workplace, break room, or used to provide more individual spaces such as phone booths.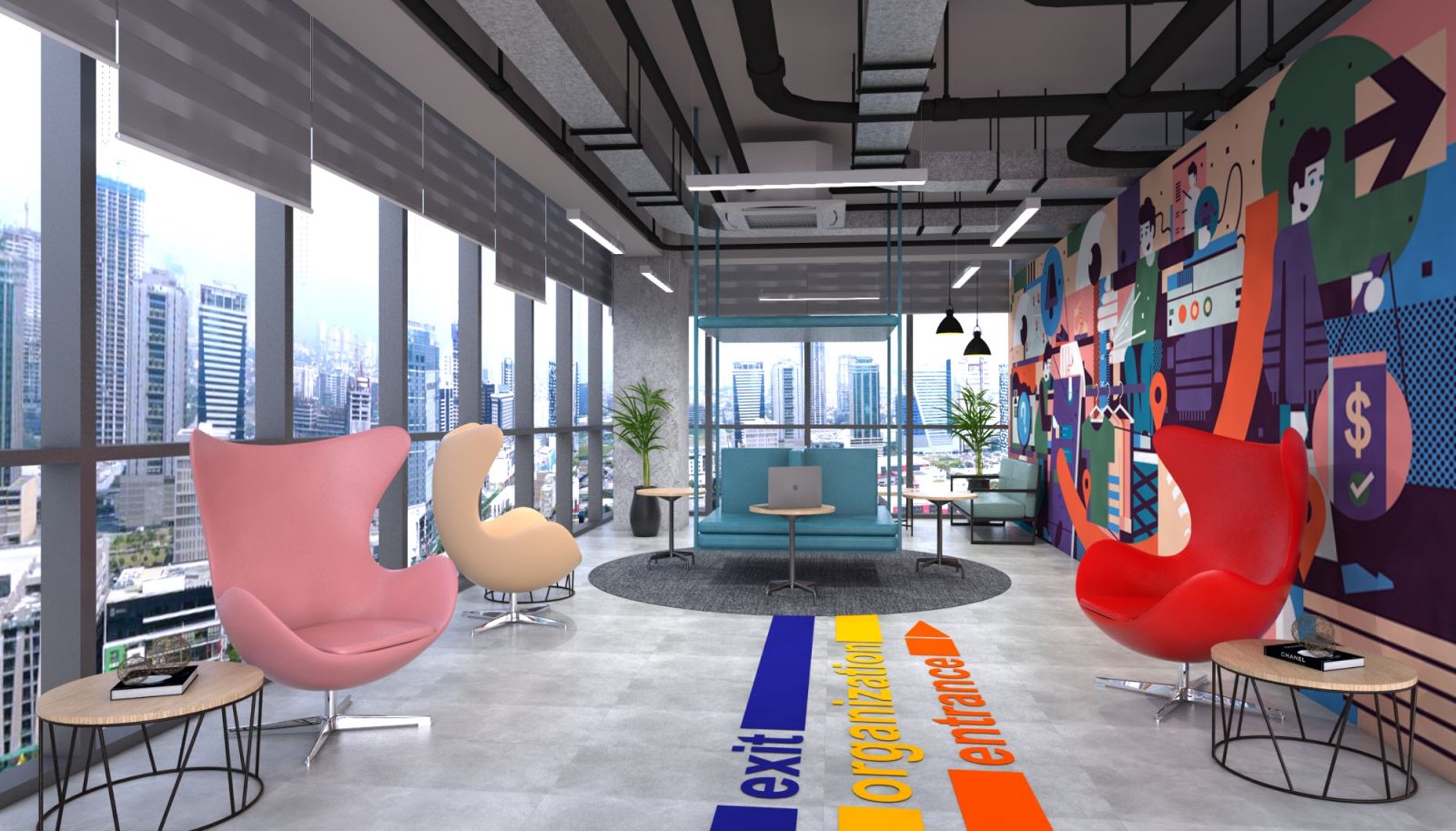 With the physical changes implemented within the workplace, facility management protocols are just as important as it goes hand in hand to promote safety and wellness in the office environment. "With intentional designs, operations, and policies, we can help occupants from becoming sick. Promoting practices that can keep occupants healthier," said Gail.
She extensively discussed facility management protocols on holistic hygiene measures, environmental parameters, educational training, and high technology facilities.
Holistic hygiene measures
Adequate and frequent cleaning, disinfecting and sanitation

Antimicrobial coating on frequently touched surfaces

Occupant and visitor hygiene

Sanitizing products on vantage points

Hygiene programsadd protocols

Provision of personal sanitizing kits