I hope you are all safe and in good health!
In light of the recent developments of the Coronavirus (COVID-19) and the government's announcement for an enhanced community quarantine, we reach out to assure you that the ECCP remains to be in operation. The ECCP will be implementing a work-from-home arrangement effective 17 March 2020 untifurther notice. Our team will remain available via email and social media to continuously provide support to the Philippine-European business community.
The management of the European Chamber of Commerce of the Philippines (ECCP) together with its partners and sponsors would like to inform you that all events and activities from now onward are cancelled until mid of April.
Rest assured that we will keep you posted on the reschedule of the events when the public's safety can be assured.
Thank you for the continued support and we pray for your safety and good health.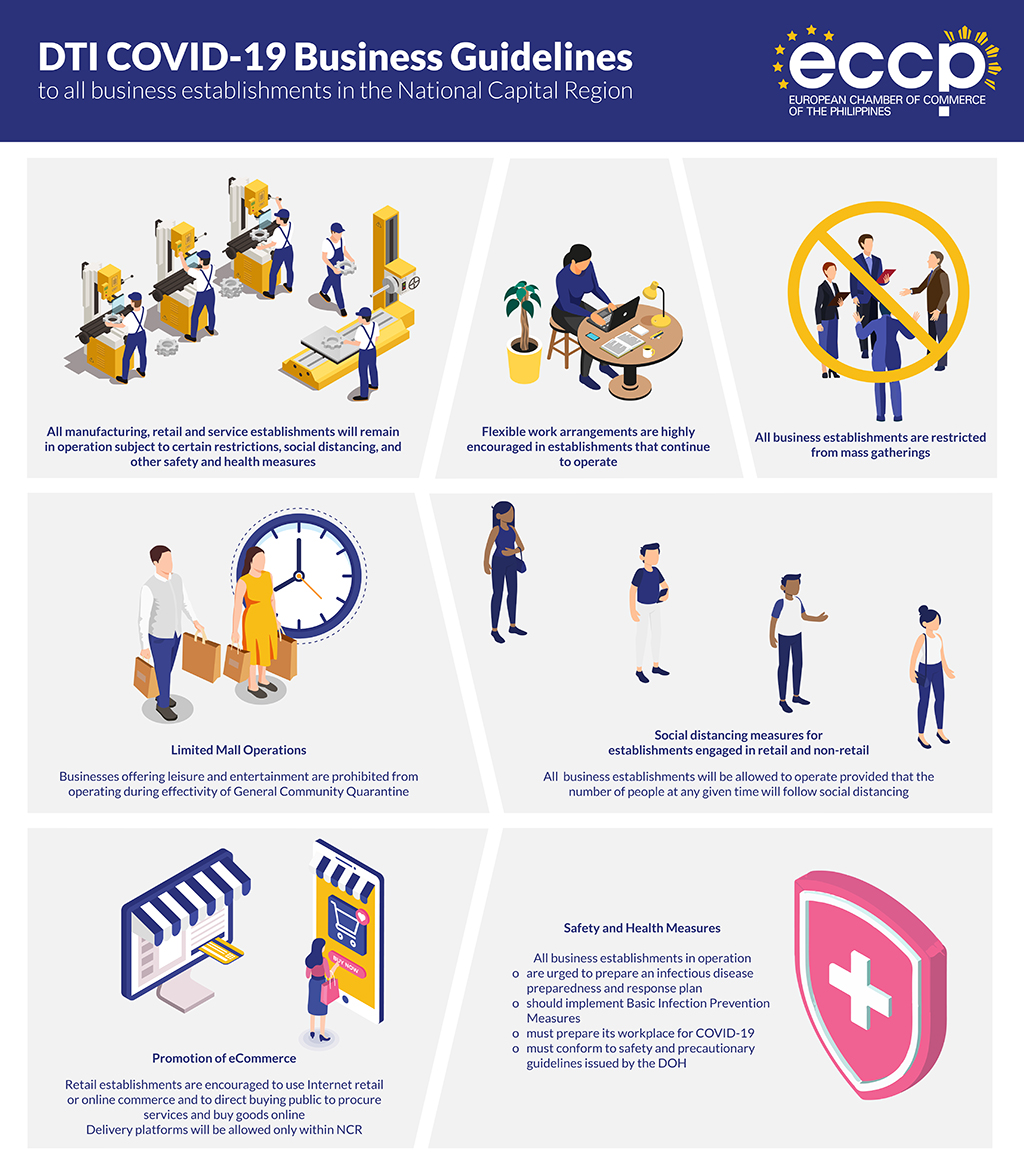 PRESCRIBING IMPLEMENTING GUIDELINES FOR IATF RESOLUTION NO. 12 ISSUED BY THE INTER-AGENCY TASK FORCE FOR THE MANAGEMENT OF EMERGING INFECTIOUS DISEASES ON SOCIAL DISTANCING AND BUSINESS OPERATIONS | Click here to downloadSource: Department of Trade and Industry | Infographics: Chinky DUller, ECCP
---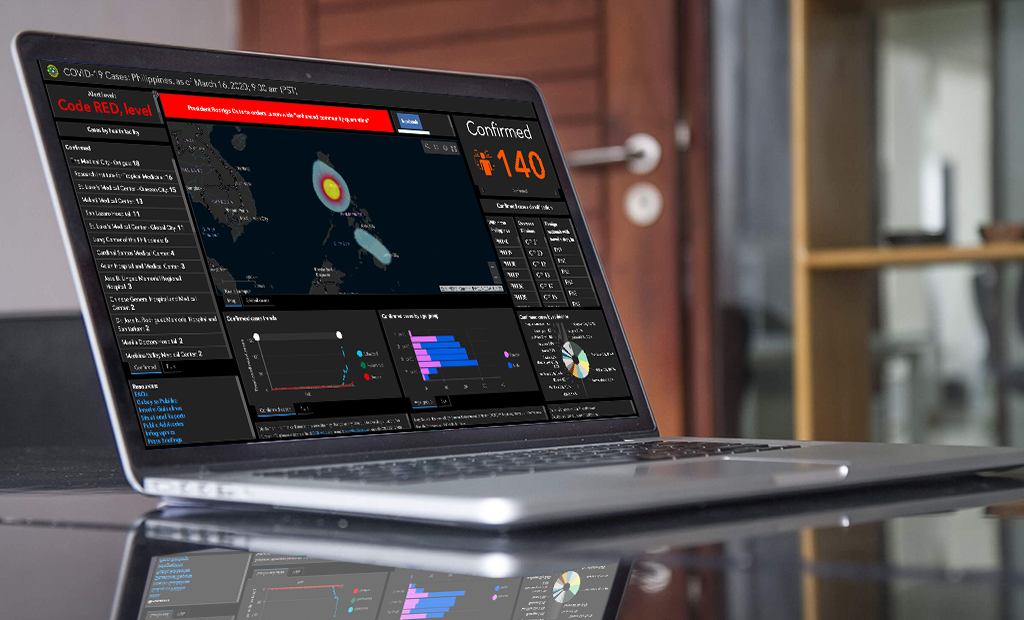 TRACK COVID-19 CASES IN THE PHILIPPINES THROUGH DEPARTMENT OF HEALTH'S NCOVTRACKER
|
Click here
Source: Department of Health