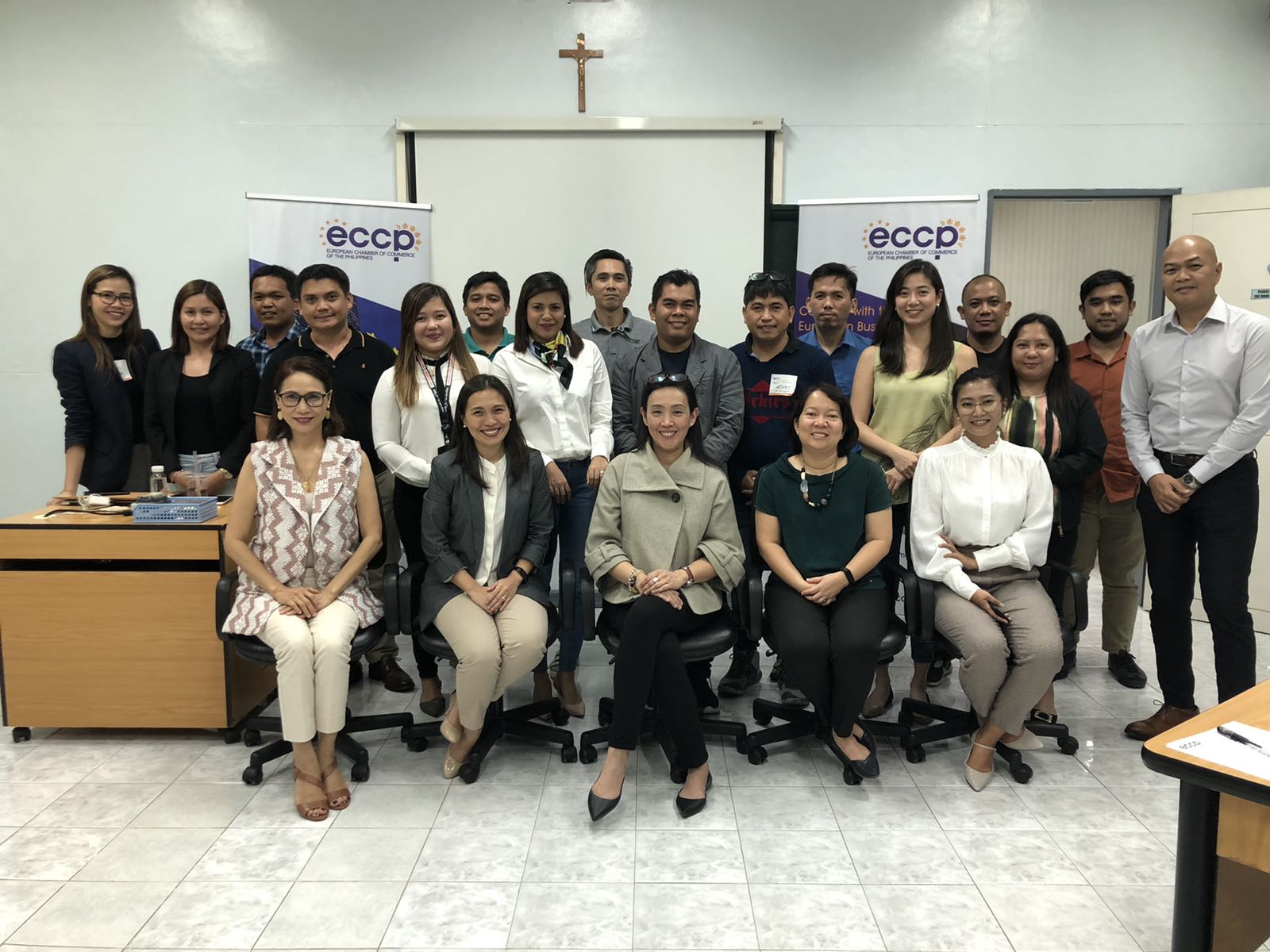 The European Chamber of Commerce of the Philippines Cebu Branch under ECCP Competency Hub has successfully organized a training entitled Mastering the Art of Critical Conversations last March 5, 2020. The said training was in partnership with Quintegral Philippines, Inc. and facilitated by Ms. Kristine Santayana-Yasay, Country Director.
The training's learning objectives were to identify situations that require Critical Conversations and plan for them accordingly, determine the best conflict management strategy to deal with a given critical conversation, self-monitor reactions and keep calm during critical conversations, and develop strategies for getting a critical conversation back on track.
Nineteen participants with administrative and managerial designations from construction, printing, hospitality, IT, designs, and consultancy sectors attended the said training.
Of course, this event could not have been possible without its Venue Partner Ateneo de Manila University Graduate School of Business Cebu Satellite Campus, Coffee & Tea Sponsor Regus Cebu, Food Sponsor Krispy Kreme Cebu, and Event Supporter Shawarma Gourmet.
ECCP Cebu will continue to create and organize corporate programs that will address the need of its members and provide training programs to improve human capacity in order to make greater contributions.