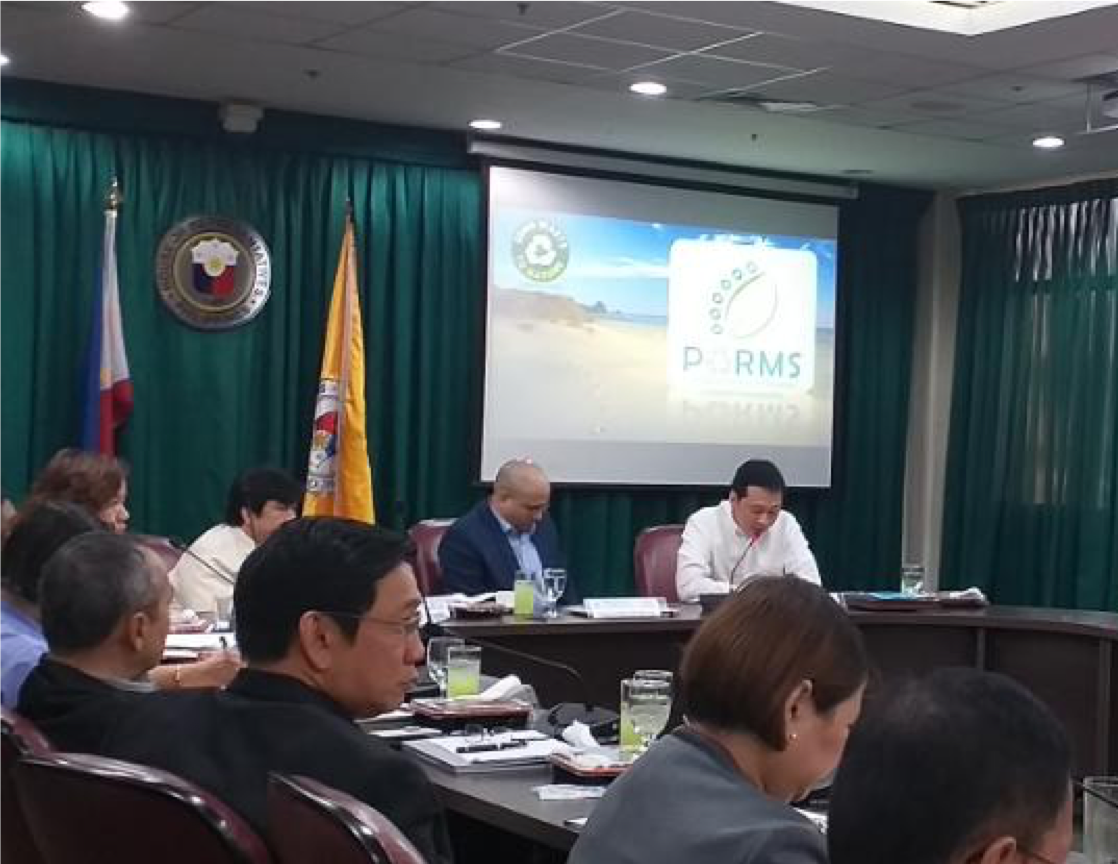 Last 5 March, the ECCP joined the House Technical Working Group on Single-Use Plastics. Led by TWG Chair Cong. Lord Velasco, the substitute bill was discussed at length with various stakeholders. Among the salient features of the said bill include the following:
Gradual phase out of the following single-use plastics: plates and saucers; cups, bowls, and lids; cutlery such as spoons, forks, knives, chopsticks; food and beverage containers made of expanded polystyrene; sticks for candy, balloons, and cotton buds; drinking straws; stirrers; oxo-degradable plastics; film wrap, packaging, or bags less than 50 microns; buntings; confetti; and sachets, packaging, or products that are multilayered with other materials.

Following the one-year gradual phase-out, the production, importation, sale, distribution, provision, or use of such plastic products shall be prohibited.

One year after the effectivity of the proposed Act, the National Solid Waste Management Commission (NSWMC) will also be tasked to determine the phase-out within one year of other SUPs not enumerated in the proposed Act.

The proposed measure also mandates the producers and importers of SUPs to establish and implement extended producers' responsibility.

As for the one-year phase-out period, Cong. Barbers deemed that this might be too short, and considered extending this up to 3 years for the manufacturers to adjust and retrofit their respective plants, introduce some new technologies, and take into consideration current stock / inventory.

Cong. Biazon agreed that the phasing out of plastics should be done on a staggered basis as compared to an outright ban. He proposed that a consumption reduction program be in place which covers extended producers responsibility; biodegradable alternatives; incentives; separate collection plan; and awareness campaigns. The said lawmaker also suggested to do away with the list of SUPs to be banned, but instead proposed to come up with a general policy which will be left to the technical experts to periodically determine which plastics should be banned or otherwise.

Philippine Chamber of Food Manufacturers also urged the present lawmakers to consider the bill filed by Cong. Rufus Rodriguez which comprehensively covers waste retrieval, sets targets and provides reasonable timelines.

Philippine Alliance for Recycling and Materials Sustainability (PARMS) shared about its zero waste to nature roadmap which is due to be completed by September 2020. Several industry players and manufacturers also shared about its current initiatives to help address marine litter.

DTI's representative also signified that the Agency is for the regulation of single-use plastics rather than a total ban. The Department recognized that the abrupt switching to untested alternatives might pose threats to consumer health and safety. This immediate change might also result to producers passing on the burden of additional costs to consumers.

ECCP shared its position and clarified that the recently implemented EU ban on plastics is not a sweeping one. Instead, it bans specific types of single-use plastics --- those which are of low functional value and already have existing viable and affordable alternatives. The ECCP also stressed that policy decisions should be backed up by scientific studies such as the life-cycle sustainability assessment (LCSA). In addition, it was highlighted that a one-size-fits-all solution is not ideal; a tailor-fit approach must be considered depending on the scenario and the type of single-use plastic. The Chamber also recommended the following: 1) strengthen the enforcement of the Ecological Solid Waste Management Act of 2000 ( RA 9003) especially further empowering local government units to comply; 2) create a market for recycling and provide incentives recycling activities; and 3) strengthen public awareness on waste minimization.


The next House TWG meeting has been tentatively scheduled on 26 March. For more information, please email advocacy@eccp.com.