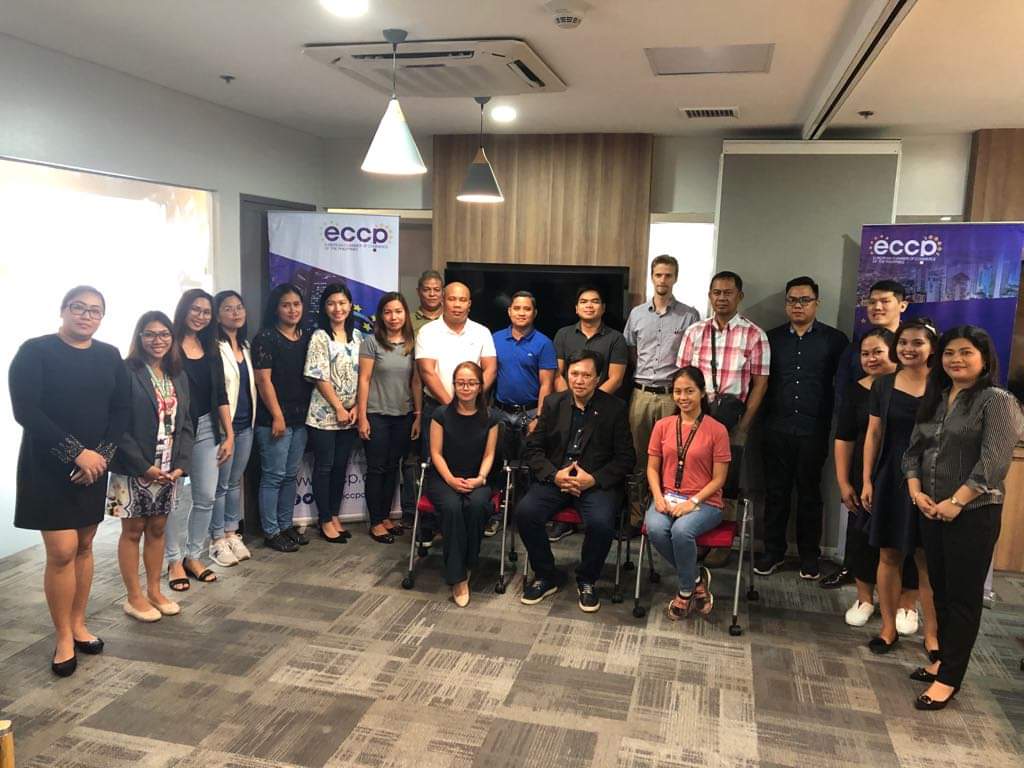 The ECCP-Davao spearheaded the Forum on CoronaVirus Disease 19 (COVID-19): Impact to Agriculture and Tourism Industry last 28 February 2020 at 6F, Regus Felcris Centrale, Quimpo Blvd., Davao City.
Mr. Antonio Peralta, ECCP SMBC Chairman discussed the overall impact of the COVID19 on the Global and Philippine Economy. He highlighted that the global outbreak of the coronavirus disease is adversely affecting the transportation industry resulting in the cancellation of hundreds of flights, a drop in ship calls, and reduction in cargo volumes and passenger traffic for both sea and air.
On the other hand, the Assistant Regional Director of the Department of Health XI discussed thoroughly about the COVID 19 including the updated data on the number of reported confirmed COVID-19 cases and the number of currently admitted Person Under Investigations (PUIs) in the country. She mentioned the actions taken by their agency as well as their advice for the public or self-protection measures.
The Tourism Operations Officer II Ms. Katherine Anota of Department of Tourism XI shared her insights on the impact of COVID-19 to the tourism industry in the country. She showed the estimated Foregone Revenue and the forecast arrivals for the succeeding months for this year. Lastly, Ms. Anota highlighted their tactical programs to arrest the decline in Arrivals.