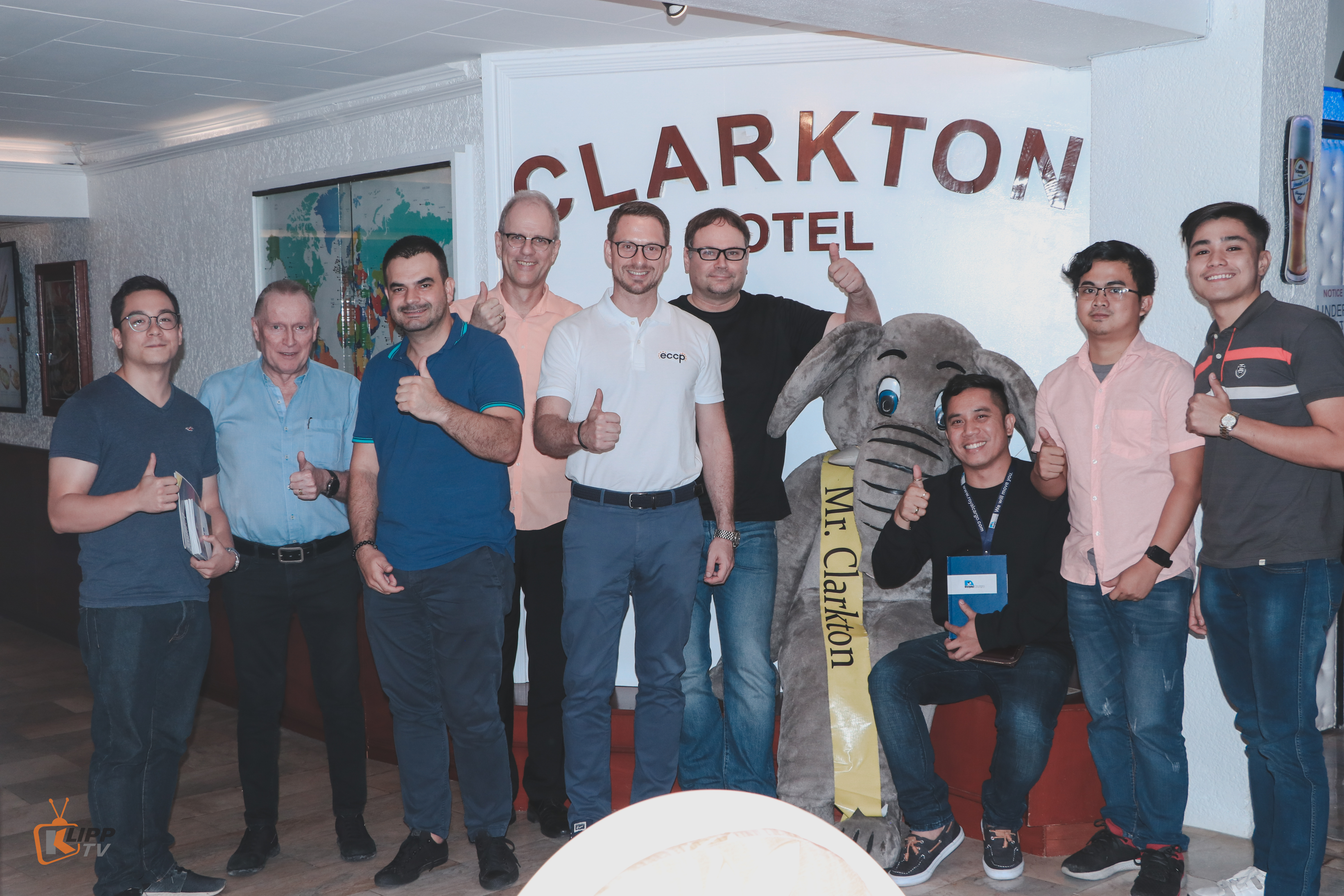 ANGELES, PAMPANGA - As part of the creation of the Central Luzon Chapter, the European Chamber of Commerce of the Philippines held a 3rd business council meeting on June 7, 2019, at the Clarkton Hotel in Angeles, Pampanga.
Executive director Florian Gottein and Clark Business Council Chair Dr. Andreas Klippe spearheaded said meeting which started with the introduction of the participants and the welcoming of the newest council member, Mr. Siegmar Strehmel, the owner of the Clarkton Hotel.
The council proceeded on with the presentation of developments in Clark and its importance to the region. Andreas Klippe reported about the expansion of Clark International Airport and the current transportation situation at the Freeport zone from his previous appointment and interview with Clark International Airport Corporation President, Jaime Melo and Department of Transportation secretary Arthur Tugade.
He cited examples of efficient transportation systems in Germany, France, London, and Austria which could be role models of the Philippines.
Mr. Florian Gottein delivered updates regarding ECCP's most recent activities in NCR, Cebu, CDO, and Davao.
He also presented the chamber's proposed priorities for the 18th Congress which includes amendments to the Public Services Act, Foreign Equity Restrictions and the Foreign Investments Act among others.
The executive director also presented the upcoming events of the ECCP and invited the participants to join the training, seminars, and activities that the chamber regularly organizes.
Discussions on different company concerns also surfaced during the meeting. With Clark becoming a growing hub for business and tourism, major developments have been going on in the region, providing wider opportunities for investors and locators to expand their businesses.
The evening wrapped up with the announcement and presentation of the next steps for ECCP Clark with hopes of officially establishing and inaugurating the chapter in the near future.
---
Image Source: KLIPP.tv

Image Description: Participants of the 3rd ECCP Central Luzon Business Council Meeting headed by ECCP's Executive Director Florian Gottein and Clark Business Council Chair Dr. Andreas Klippe.