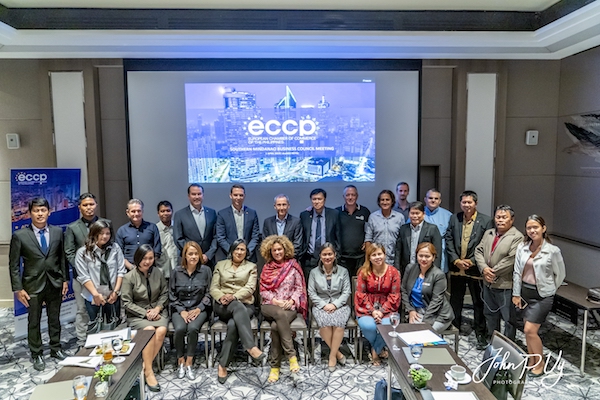 ECCP Davao conducted this year's 2nd Southern Mindanao Business Council meeting which gathered 28 attendees last April 1, 2019 at DusitD2 Hotel, Davao City. The meeting was attended by the ECCP President and Republic Cement Services Inc CEO Nabil Francis and ECCP Board Member Mercedes Zobel.
The meeting kicked off with a welcome message from President Nabil. Each of the members also had a short introduction, followed by the presentation of the meeting agenda by the ECCP Southern Mindanao Business Council Chairman, Mr. Tony Peralta. During the presentation, Mr. Peralta reported the operational highlights of ECCP Davao which include the activities and achievements they accomplished last year.
Moreover, membership updates were presented emphasizing the growth of the members to 50% this 2019. Mr. Peralta also disccused the upcoming major events like the Davao Investment Conference on June 20-21, 2019, which will be co-presented this year by ECCP. This international conference is expected to gather around 1000 participants all over SouthEast Asia at SMX Convention Center Davao. For more registration or sponsorship details contact Ms. Rachel Apoldo via rachel.apoldo@eccp.com.
Mr. Florian Gottein, ECCP Executive Director, presented the updates from Manila including the activities, advocacies and major events of ECCP this year.
Before ending the meeting, Mr. Francis opened the floor for an open forum and asked local business leaders for their feedback as well as for their current business challenges, where ECCP can support them. Europeans residing in the region pointed out the complex procedures in doing business in the country. In spite of that, they stated that process has slightly improved in the recent years.

To attend the next Southern Mindanao Business Council Meeting or for more information on ECCP activities in Davao, contact Ms. Rachel Apoldo at rachel.apoldo@eccp.com.