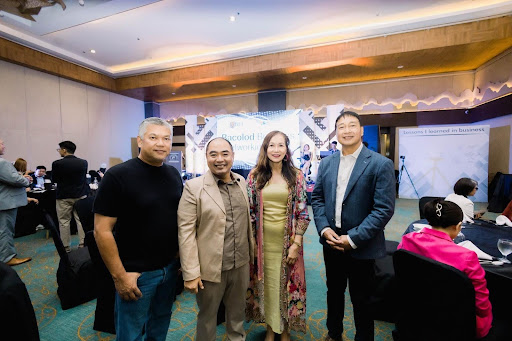 On April 1, 2019, the European Chamber of Commerce of the Philippines (ECCP) signed a manifesto of support with the Davao City Chamber of Commerce and will be co-organizing this year's Davao Investment Conference, with the theme, Davao: Your Southeast Asian Investment Destination. This biggest international business conference in Davao will be happening on June 20-21, 2019 at SMX Convention Center, Davao City.
Signatories of the manifesto were ECCP President Nabil Francis, Davao City Chamber of Commerce and Industries (DCCCI) President Art Milan, ECCP Executive Director Florian Gottein and DCCCI Executive Director Marc Wales. It was witnessed by ECCP Board of Director Mercedes Zobel and Davao City Chamber of Commerce Vice President John Tria. Also in attendance were other local organizations and media.
During a press conference hosted after the manifesto signing, DCCCI president Art Milan shared that they are grateful that the ECCP will assist the DCCCI in promoting the conference among its network and encourage participation within its members. He also added that the support given by ECCP helps them in to achieve their goal of pushing more investments to Mindanao, which consequently provide more employment in the region. ECCP President Nabil Francis added that the Chamber will extend its full support for this cause.
For more information to register for or sponsor the upcoming Davao Investment Conference (ICON) this coming June 20 - 21, 2019, contact Ms. Rachel Apoldo via rachel.apoldo@eccp.com.