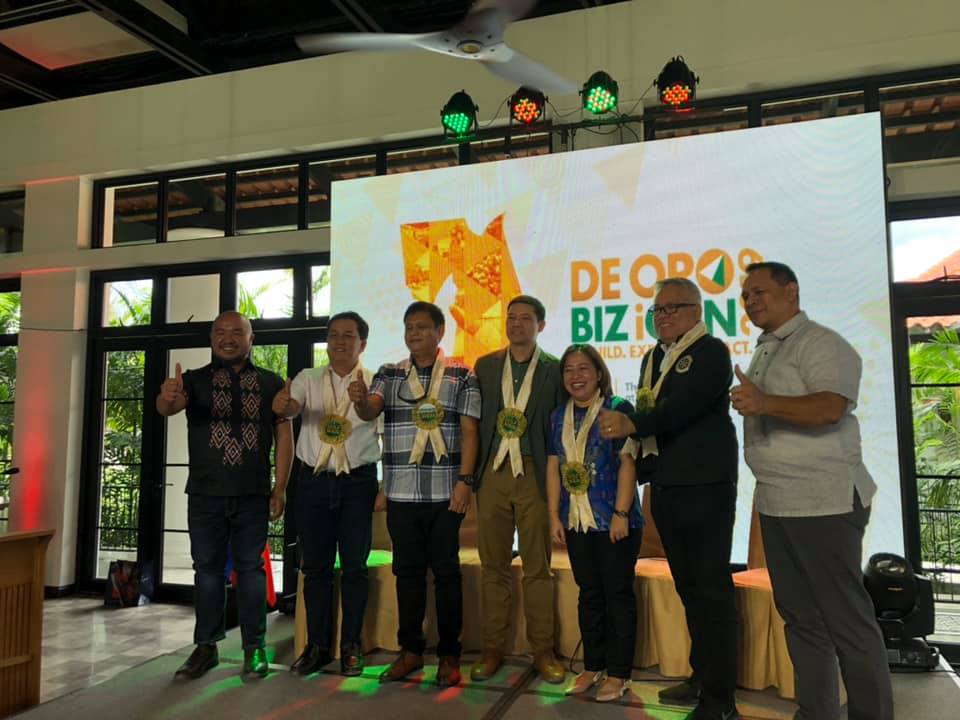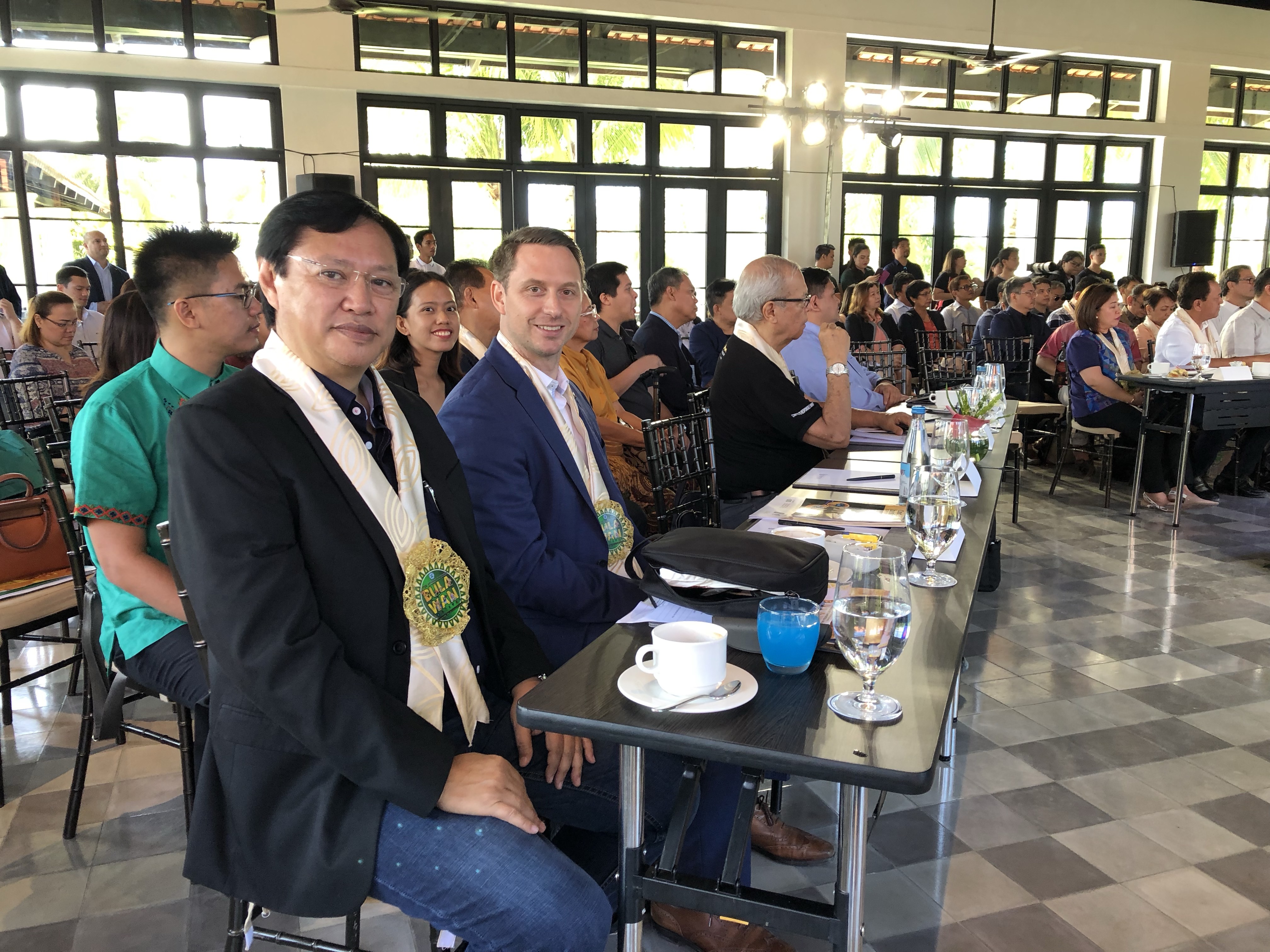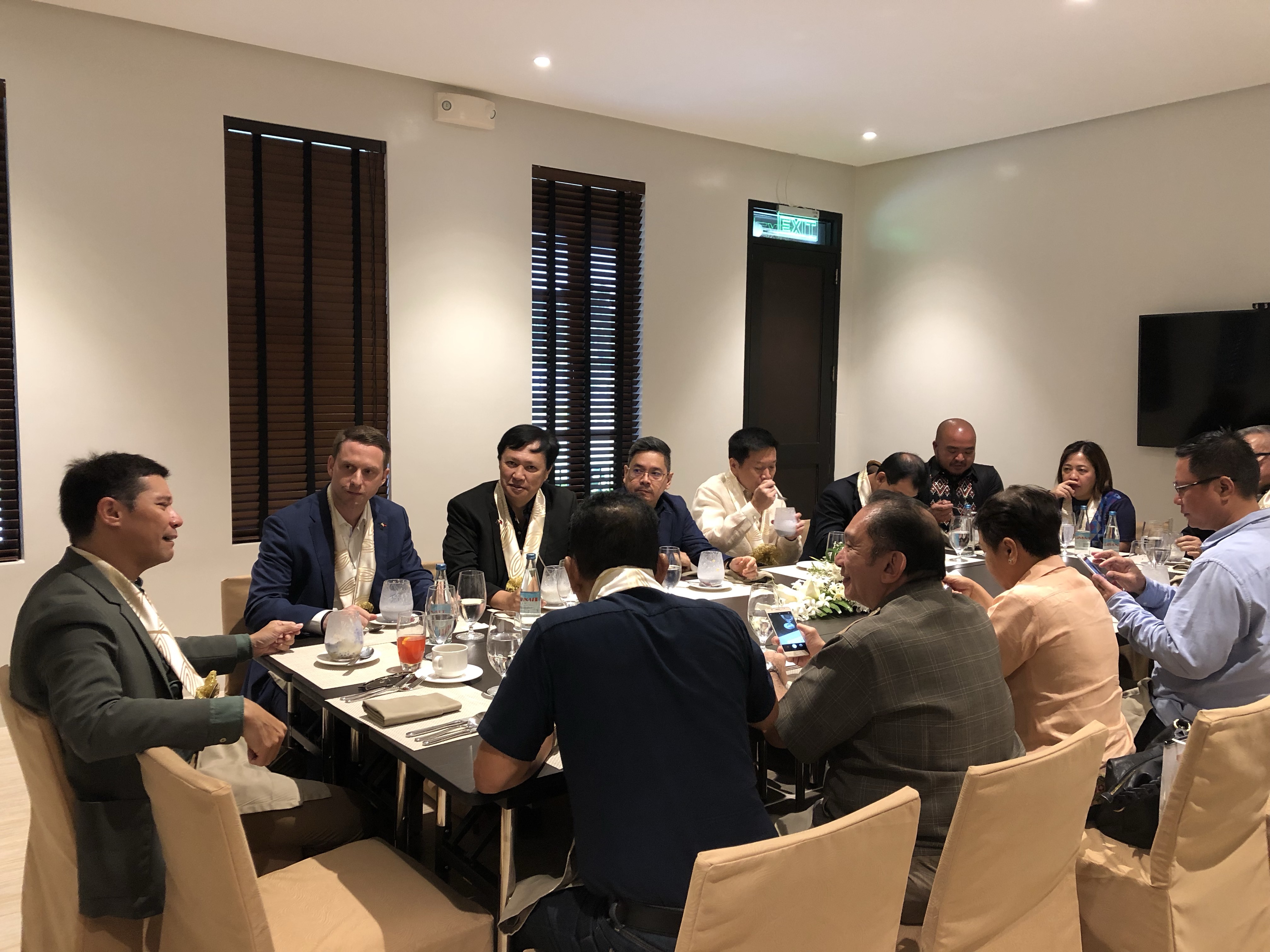 On March 5, 2019, the Provincial Government of Compostela Valley (soon to be called Davao de Oro) hosted 3rd De Oro Business and Investment Conference in Beach Club at Lubi Plantation Managed by Dusit Thani, an ECCP Southern Mindanao Business Council Member. In attendance from the ECCP was Executive Director Florian Gottein, Business Council Chairman Toni Peralta, and Davao Branch Office Rachel Apoldo.
The conference covered the themes: "Build, Expand and Impact ". Governor Jayvee Tyron Uy presented the business report of Compostela Valley which was hailed as one of the most competitive provinces in Mindanao. It was also noted that more than mineral resources and gold reserves, the province is also abundant in agricultural lands, fascinating landscapes and seascapes.
The event gathered guest speakers both from the government and private sectors, and participants from Consulates, foreign chambers, and fellow thought leaders and businessmen in the Davao Region. During the Plenary sessions, Secretary Ramon Lopez of DTI highlighted the efforts of the national government in supporting SME's through the Ease of Doing Business Act which will help facilitate more investments in the country and the "Build Build Build" projects of the Duterte Administration.
Also speaking during the event is Tomas Lorenzo, the CEO of Torre Lorenzo Development Corporation highlighting their multi-billion landmark projects in partnership with Dusit Thani which includes the Beach Club at Lubi Plantation, which is the conference venue, Dusit D2 Hotel and Dusit Thani Residences in Davao City.
After the plenary sessions, an open forum and business matching were conducted. The VIP guests also joined the tour in the property of Torre Lorenzo at Lubi Plantation, managed by Dusit Thani.
To conclude, the De Oro Business Investment Conference aims to position the province as the next business and investment destination for sustainable tourism, agriculture and responsible mining.
For more information on ECCP activities in Davao, contact Ms. Rachel Apoldo at rachel.apoldo@eccp.com.