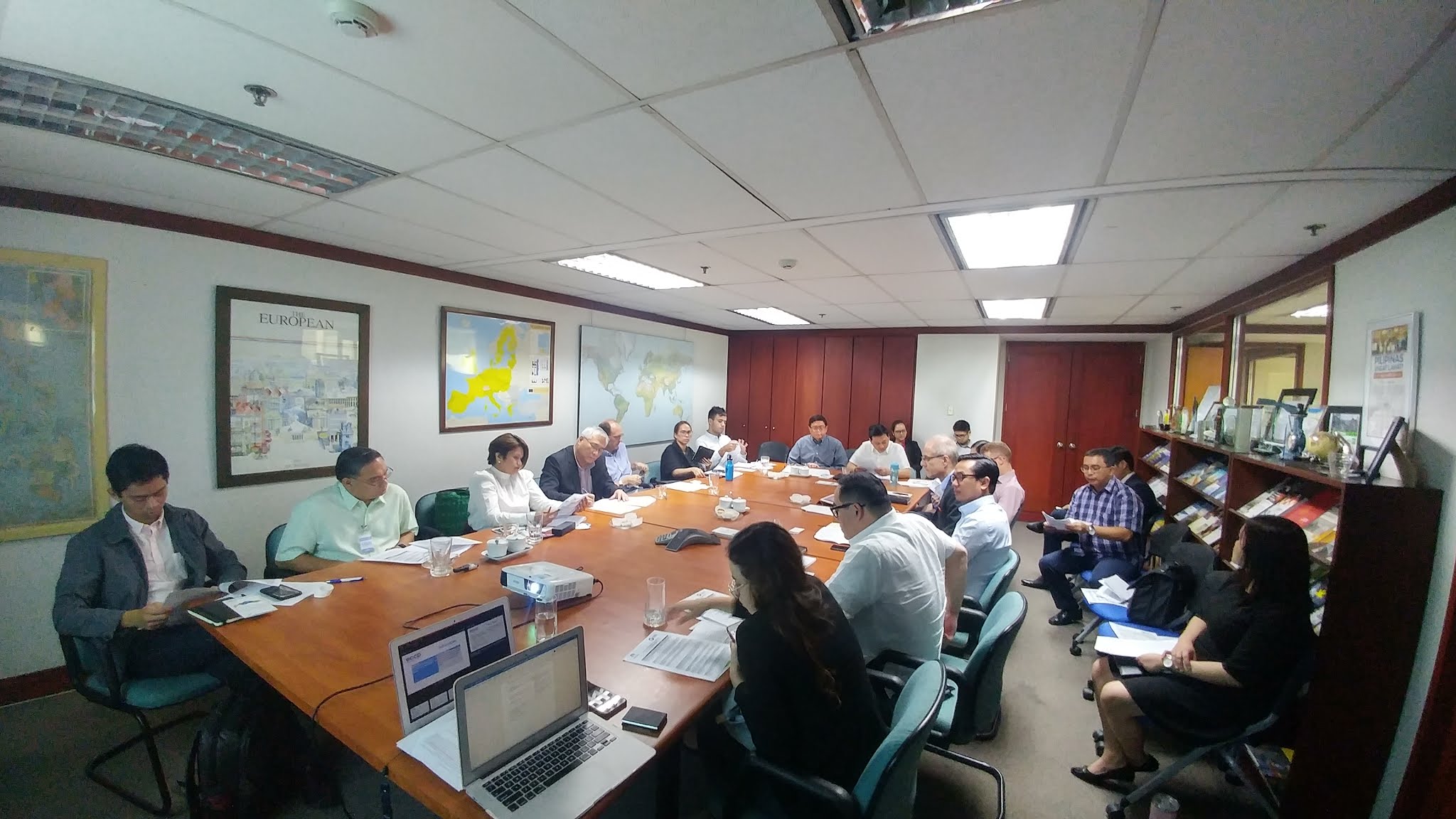 The ECCP Environment and Water Committee had its first 2019 meeting last 7 March. The Philippine Alliance for Recycling and Materials Sustainability (PARMS) presented about the Philippines' current status on waste. The Alliance also shared and discussed its 5-Point Philosophy as well as its 5-Point Program on information, education, and communications campaign; waste recovery program; collection and delivery; technical assessment and market development; and treatment facility.         
The Committee agreed to continue its advocacies on the following: 
Improvement of governance and formulation of a long-term vision for the water sector

Establishment of Water Quality Standards Guidelines that are achievable and can be properly implemented by all concerned

Utilization of alternative waste disposal to solve waste issues in the country
The Committee was updated on the different efforts of the government on water sector reform as well asManila Bay cleanup. The Committee's position on the ban of single-use plastics will also be tackled extensively in another technical working group. 
To attend the next meeting of the ECCP Environment and Water Committee Meeting, contact Ms Sophia Ordoña at sophia.ordona@eccp.com or 845-1324