(Standing from left, Ms. Sofia Santelices Communications Officer of Swiss Embassy, Ms. Jermaine Bohol, Polish Embassy Political and Economic Section Expert, Ms. Sophia Ordoña, ECCP Associate Director for Government and International Affairs and Ms. shyle Juneza European Chamber of Commerce Communications Officer. Seated from left, Belgian Ambassador Michel Parys, Ms. Helen Grace Baisa, ECCP Treasurer and Chief Executive Officer at Charmant Ingredients Corp., and Israeli Ambassador to the Philippines, Ilan Fluss)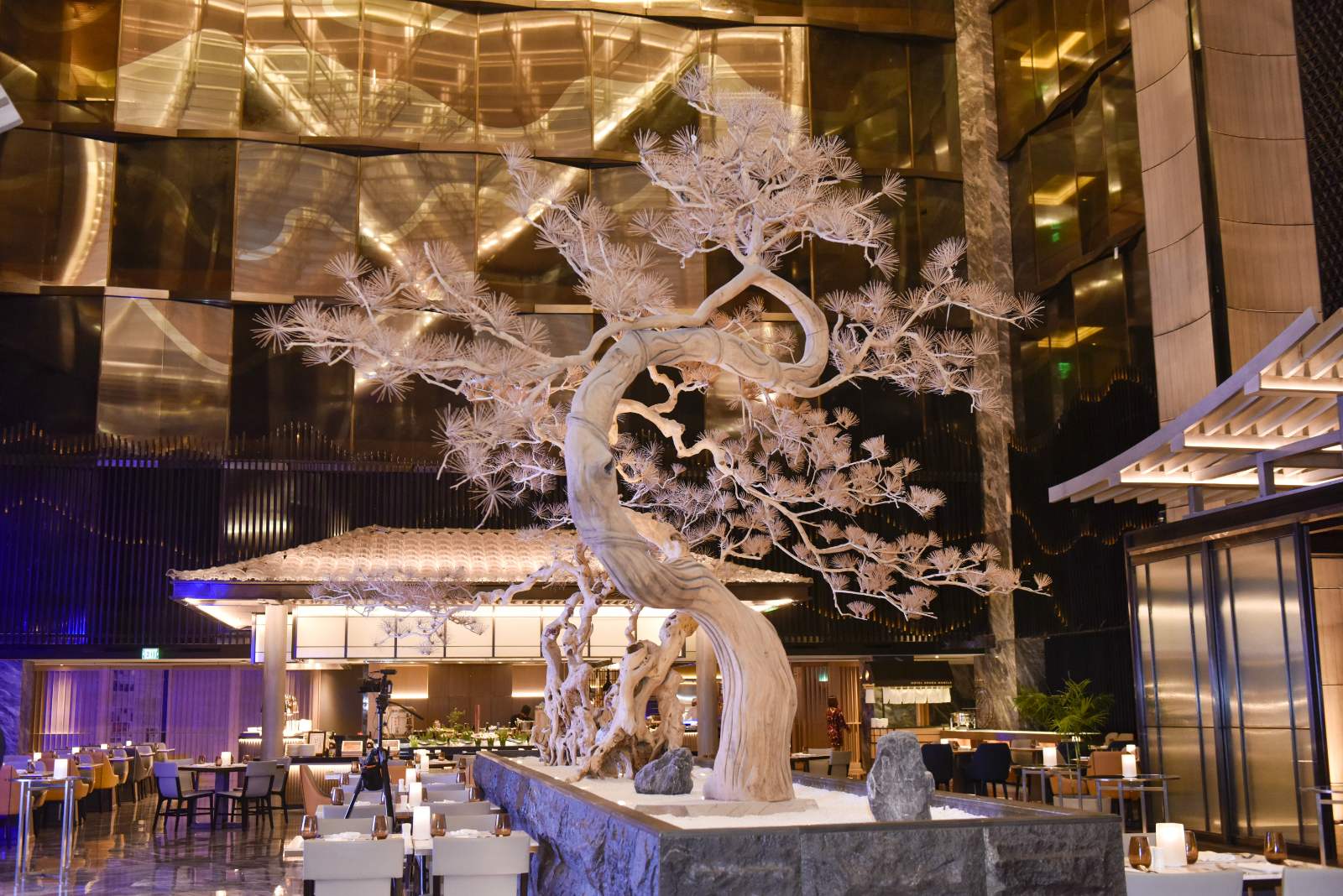 Hotel Okura Manila, which recently celebrated its first anniversary, successfully hosted The Philippine Business and News' (ThePhilBizNews) second Embassy Night with the Captains of Philippine Industries last April 26.
The high-profile event was attended by more than 10 ambassadors and 20 embassies, including business leaders from different foreign chambers and multinational corporations, making it the biggest and most prestigious event held at the luxury hotel in the Philippines since opening on April 19, 2022.
Ambassadors and other honored guests praised Hotel Okura Manila for its staging of an Embassy Night grander than the first one last year, impressing all 200 guests at its main dining hall.
Guests enjoyed sumptuous food and overflowing wine courtesy of Hotel Okura Manila, its partners, Newport City Philippine Wine Merchants, Lydia's Lechon, and other sponsors.
Jan Marshall, General Manager of Hotel Okura Manila, expressed pride and gratitude in hosting the Embassy Night in partnership with ThePhilBizNews.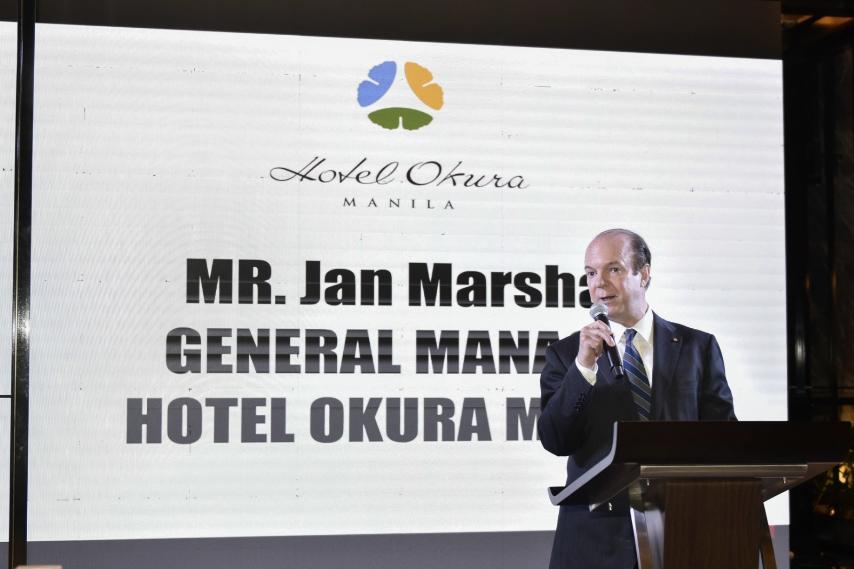 "To honor this big event and its guests, we not only served a variety of authentic Japanese dishes from appetizer to the main course and curated desserts; we also prepared a special 'Ambassador's Cocktail' exclusively served for the event," Marshall said.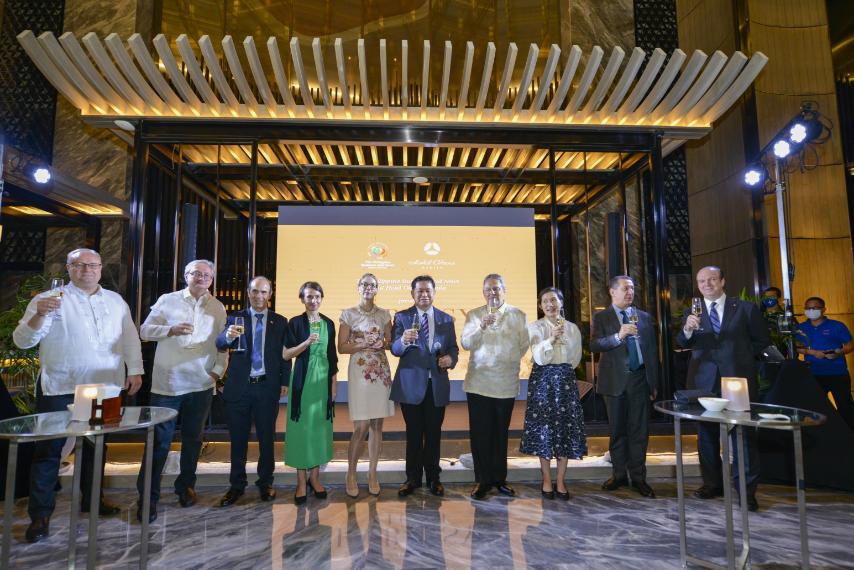 The special drink was highlighted during the ceremonial "Toast to the Diplomats and the Captains of Philippine Industries" that included at center stage, Hon. Juha Pyykkö, Ambassador of Finland; Hon. Jarosław Szczepankiewicz, Ambassador of Poland; Hon. Ilan Fluss, Ambassador of Israel; Hon. Jana Šedivá, Ambassador of Czech Republic; Hon. Anke Reiffenstuel, Ambassador of Germany; Hon. Michel Parys, Ambassador of Belgium; Dr. Beatrice Jane L. Ang, Honorary Consul of the Consulate of Ukraine in Manila; Mr. Antonio Gallo, Head of the Consular Chancery Embassy of Italy; Mr. Jan Marshall, General Manager of Hotel Okura Manila; and Mr. Monsi Alfonso Serrano, founder of THEPHILBIZNEWS.
Exemplifying the warmth of care and service at Hotel Okura Manila, guests were also treated to buffet dining and an open bar that offered various wines, whiskeys, juices and other drinks.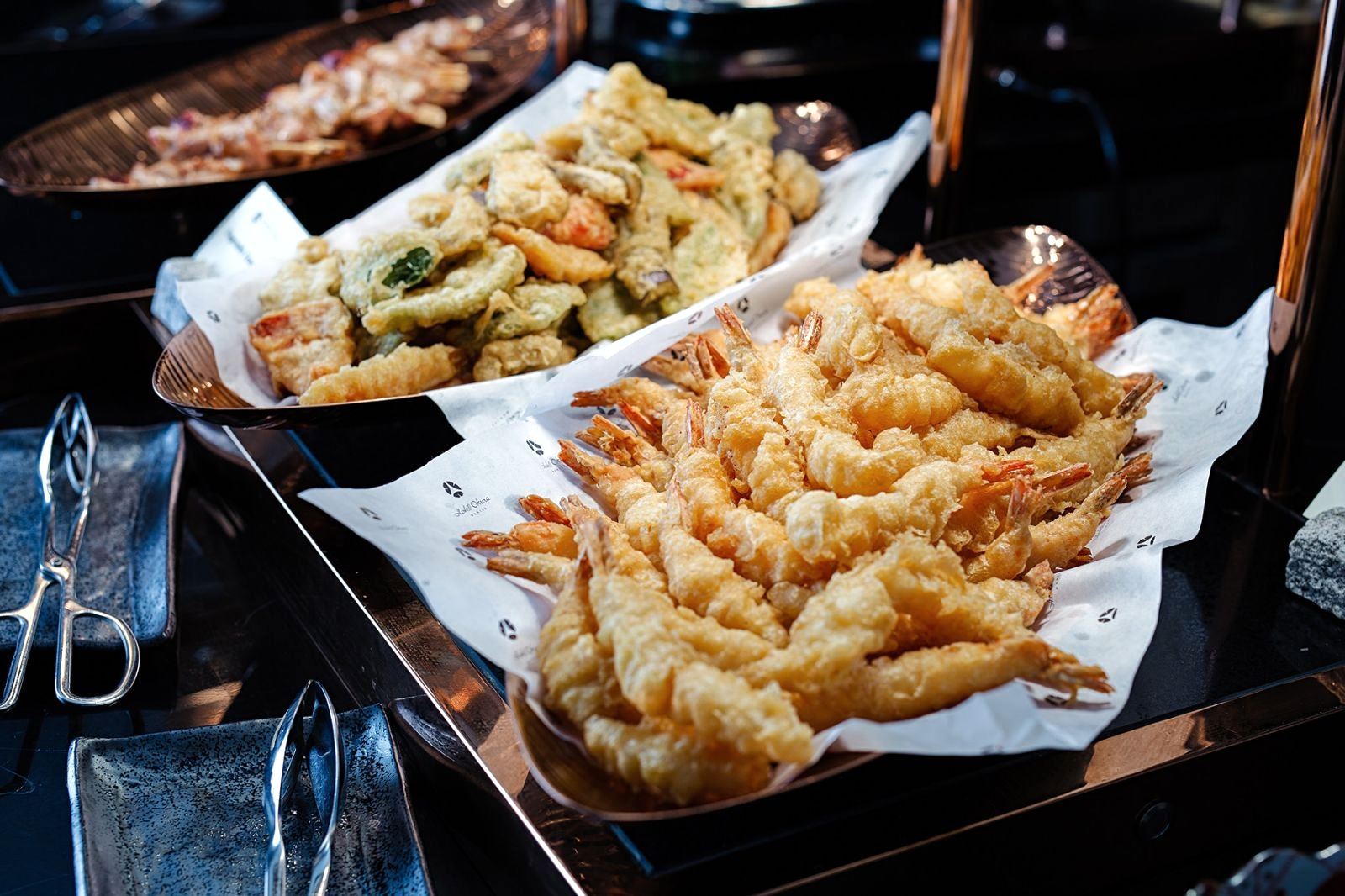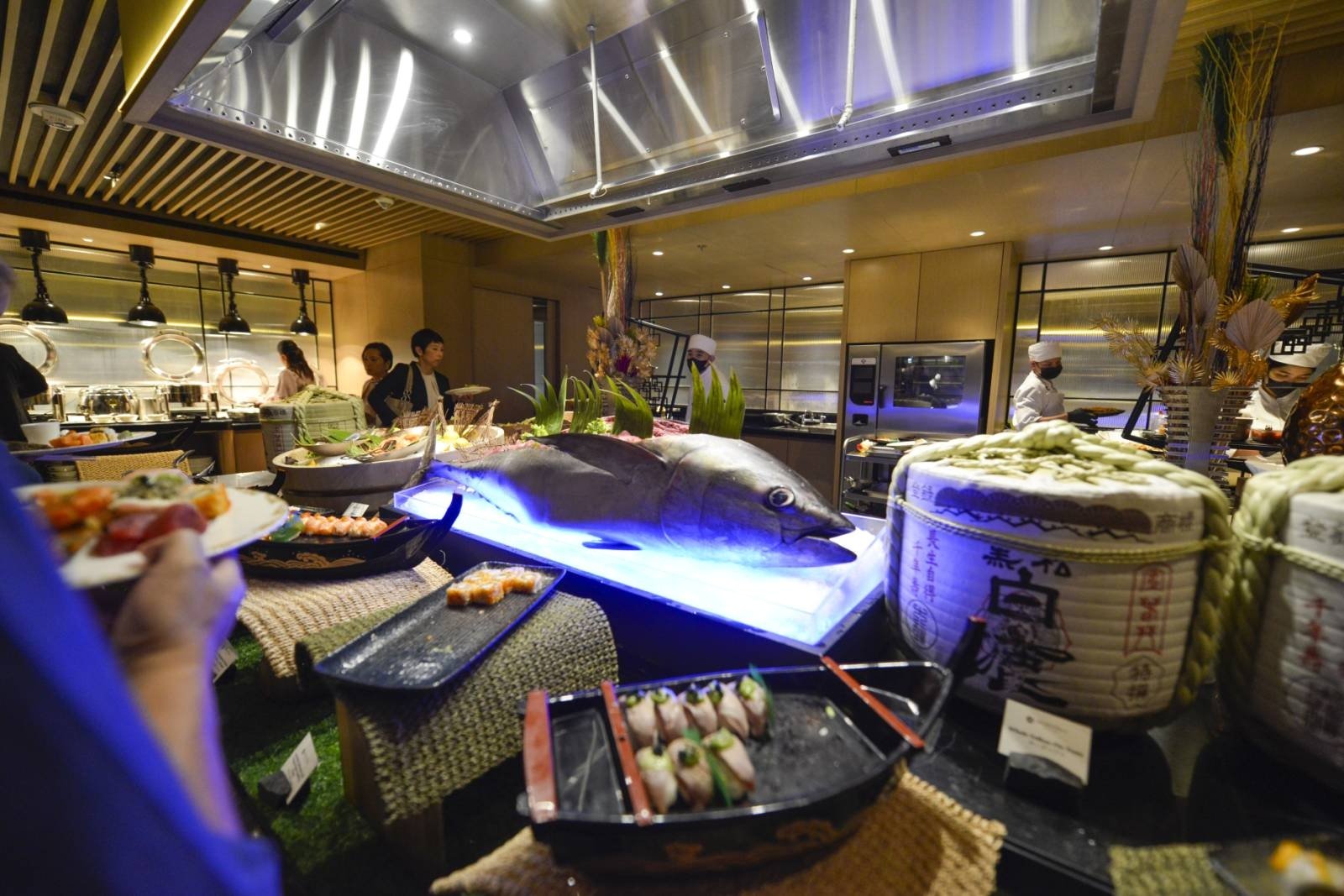 "I am very happy with our partnership with Hotel Okura Manila. Our guests from the diplomatic and business community who graced the event were all surprised not just with the place but also the food and drinks," said Serrano, who is also the lead organizer of Embassy Night.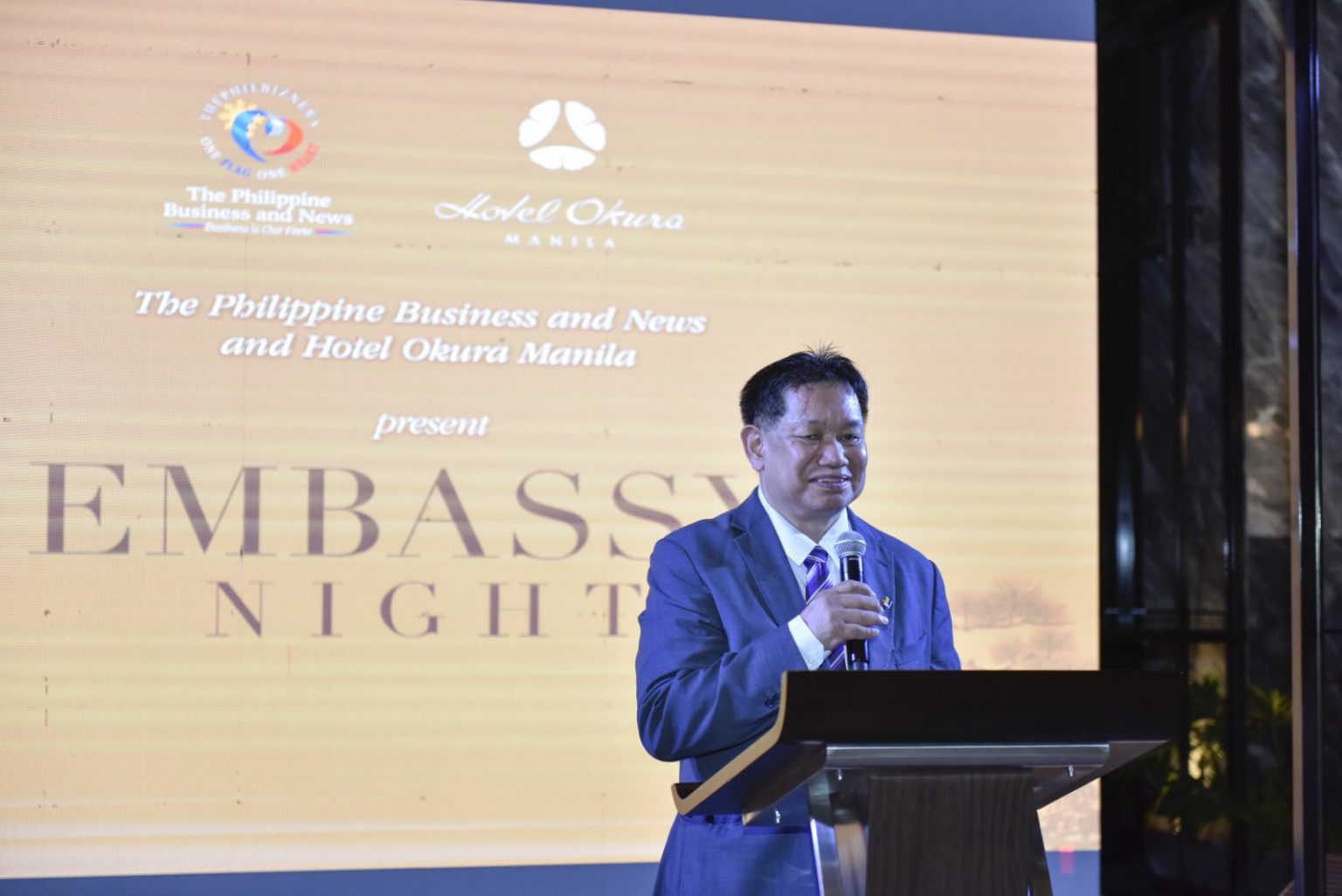 Top executives of prominent Japanese companies such as Honda Car Philippines, Toyota Mobility Solutions Philippines, Toyota Motor Philippines, Yakult Philippines, and Sunny Bing Trading, among other attended the event.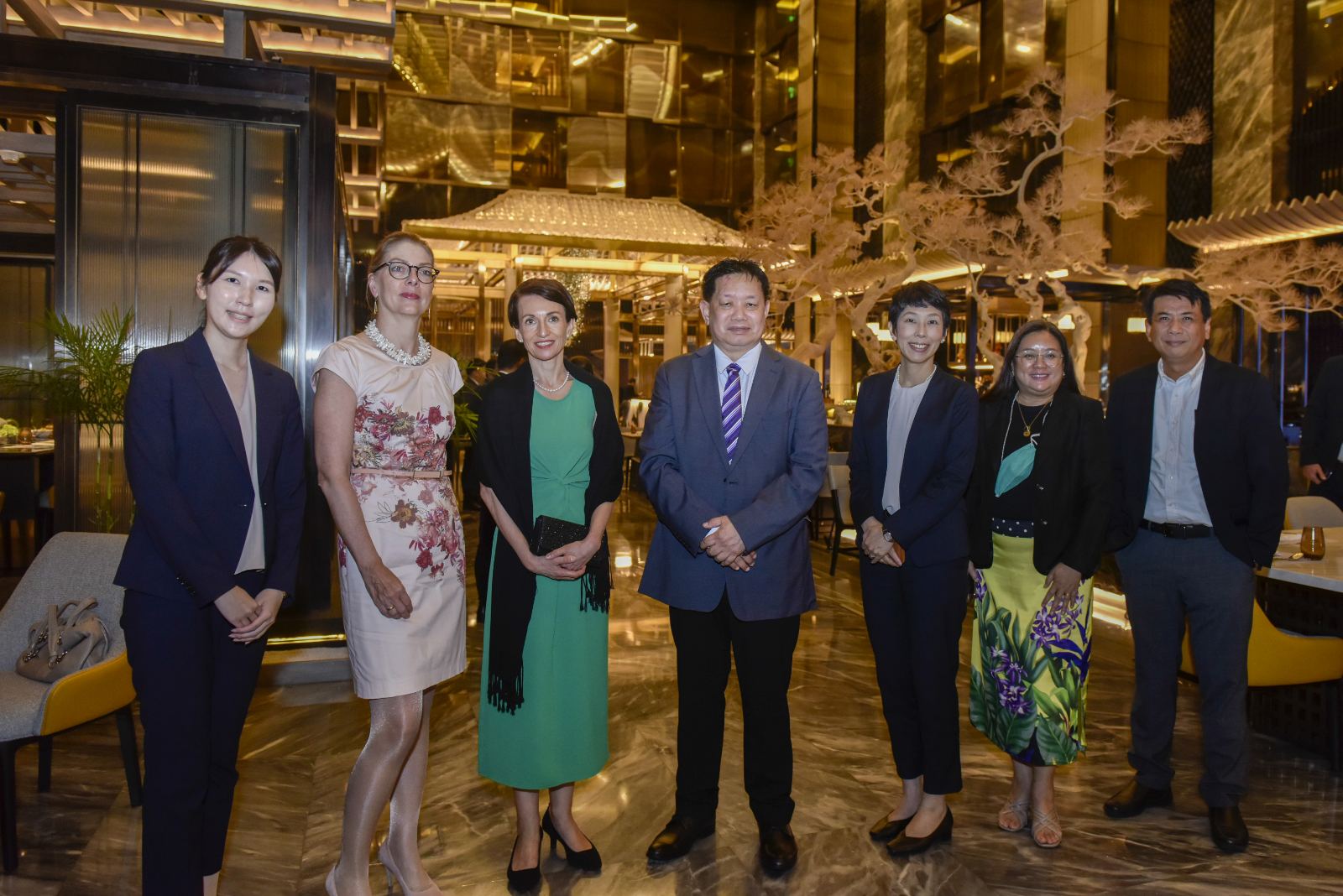 D. Edgard A. Cabangon, chairman of Isuzu GenCars, also lauded the event as an occasion for the different foreign chambers – like the American Chamber of Commerce, the British Chamber of Commerce, the European Chamber of Commerce, the Italian Chamber of Commerce, and THE Israel Chamber of Commerce, and Nordic Chamber of Commerce – to be updated on developments happening the different industries in the country, through their prime movers
From the food manufacturing sector, there were officers from CDO Foodsphere, Meatworld & Mrs. Garcia, Atkins Import and Export, San Miguel Brewery, San Miguel Corp., and Tinapayan to name a few, a host of importers and exporters, and representatives from the Information Technology, airlines, banking and media sectors, as well.
Adeline Capindig, Marketing Director of Hotel Okura Manila, said many of the guests were also given a tour of the hotel's different facilities and unique rooms.
Hotel Okura Manila has three main restaurants, namely, Yamazato, Yawaragi, and The Pool Bar at the SORA Rooftop. Yamazato is Okura's signature Japanese fine dining restaurant that serves only the freshest ingredients to ensure supreme taste and unmatched quality.
"We really want to showcase what we have to offer, and their very own experience says a lot about who we are and what makes us set apart from other hotels," said Capindig.
Source: https://thephilbiznews.com/2023/05/09/hotel-okura-manila-hosts-thephilbiznews-2nd-embassy-night/