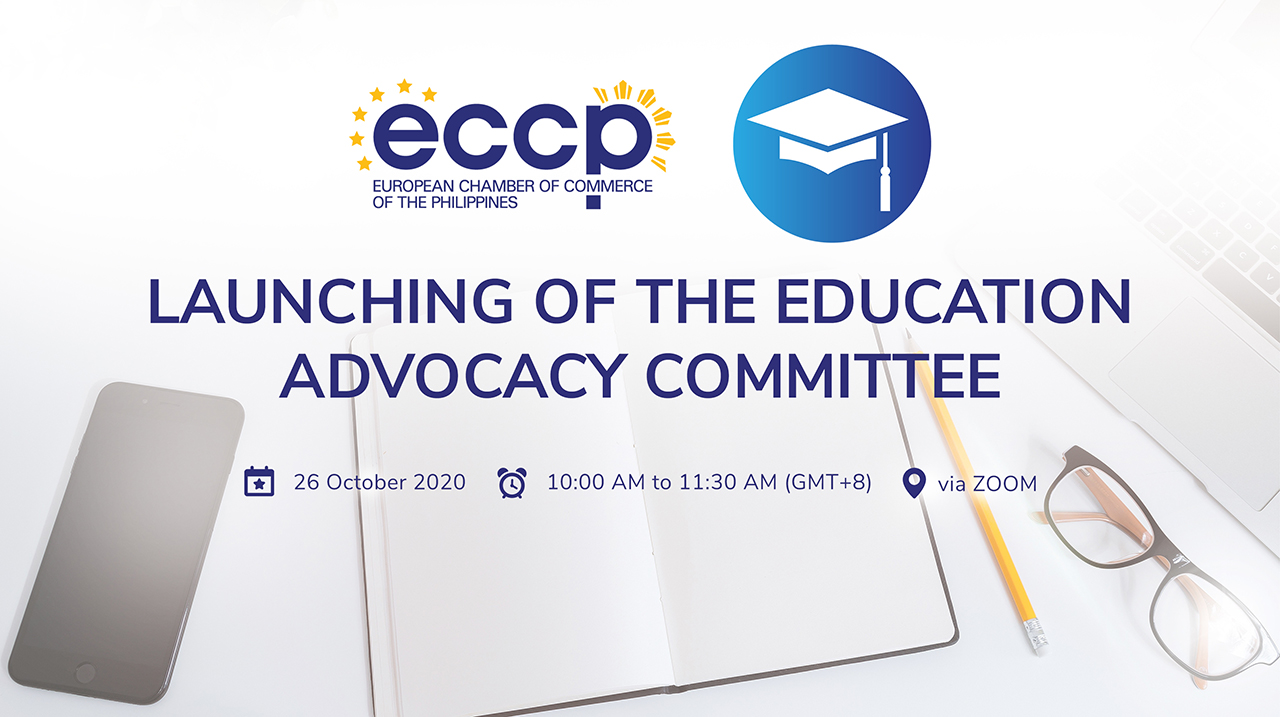 The European Chamber of Commerce of the Philippines (ECCP), through the initiative of its Southern Mindanao Business Council (SMBC), will launch the Education Advocacy Committee as one of its priority sector working groups in Mindanao on 26 October 2020 from 10:00am to 11:30am via Zoom. The committee will provide ECCP members particularly higher educational institutions (HEIs) a platform for constructive exchange of ideas for further development of the education sector in Mindanao and promotion of institutional partnerships between HEIs and enterprises.
The online launch will be done in collaboration with the Delegation of the European Union to the Philippines and the Embassies of France, Hungary, the Netherlands, and the United Kingdom in the Philippines. The activity also seeks to encourage your support in fostering linkages between the ECCP and the HEIs.
In this context, we would like to invite you to join us at the online launching. Please contact Riznha Mendoza at riznha.mendoza@eccp.com for registration inquiries.
---
REGISTRATION
Slots are limited and on a first come, first served basis.
FREE FOR EVERYONE
For registration inquiries, please contact Ms. Riznha Mendoza at riznha.mendoza@eccp.com.