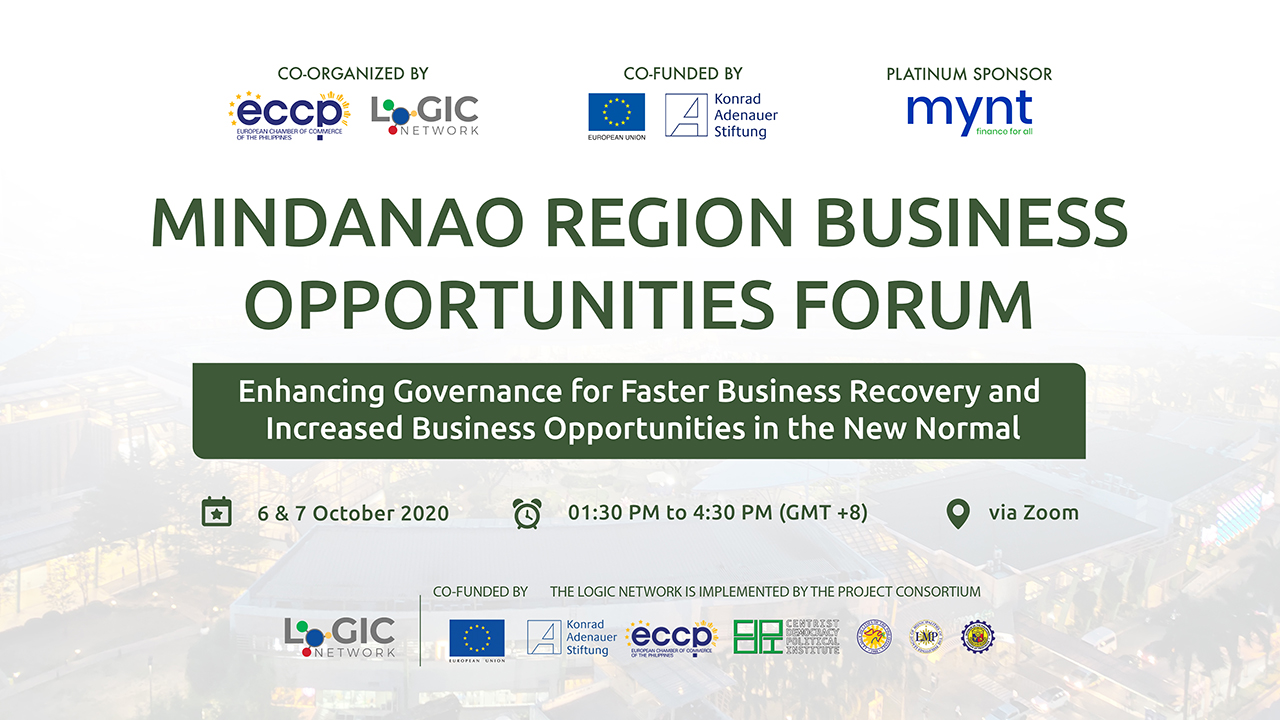 With the theme, Enhancing Governance for Faster Business Recovery and Increased Business Opportunities in the New Normal, the Mindanao Region Business Opportunities Forum will focus on the business and investment opportunities as it supports the faster economic recovery of Mindanao.
The 2-part online forum brings together government, business and other stakeholders at a dialogue on their experiences with regard to enhancing global competitiveness through good governance and to discuss challenges and opportunities in doing business in the new normal setup as well as exchange views on how both parties can collaborate to improve the business climate and make it easy to do business in the region.
Regional and sectoral business opportunities will be presented by both government and business representatives in order to identify priority areas for investment cooperation.
---
Objectives of the Forum
Specifically, the 2-part online forum aims to:
Promote investment and business opportunities in the Mindanao region while highlighting the enhancement for faster business recovery and increased regional business opportunities;
Provide a platform for networking and business matching;
Share best practices in improving the business climate and government efficiency;
Bring LGUs and the business sector closer to working together on mutually beneficial partnerships; and
Increase awareness on priority business and investment opportunities among the LGU and business sector.
Who can attend?
National and Local Government Officials
Civil Society Representatives (Academe & Religious Organizations)
International and RegionaL Organizations
Business Sector Representatives
Local Government Integrity Circle (LoGIC) Network members
Non-Government Organizations
---
REGISTRATION
Slots are limited and on a first come, first served basis.
FREE two complimentary passes;
Php 500
ECCP members;
PHP 1000
Non-ECCP Members/non-LoGIC members
Exclusive for Local Government Integrity Circles Network (LoGIC). Each LGU can avail of maximum of 5 tickets.;
FREE
LoGIC Members / Partners
For registration inquiries, please contact Ms. Kamyr Catapang at kamyr.catapang@eccp.com.