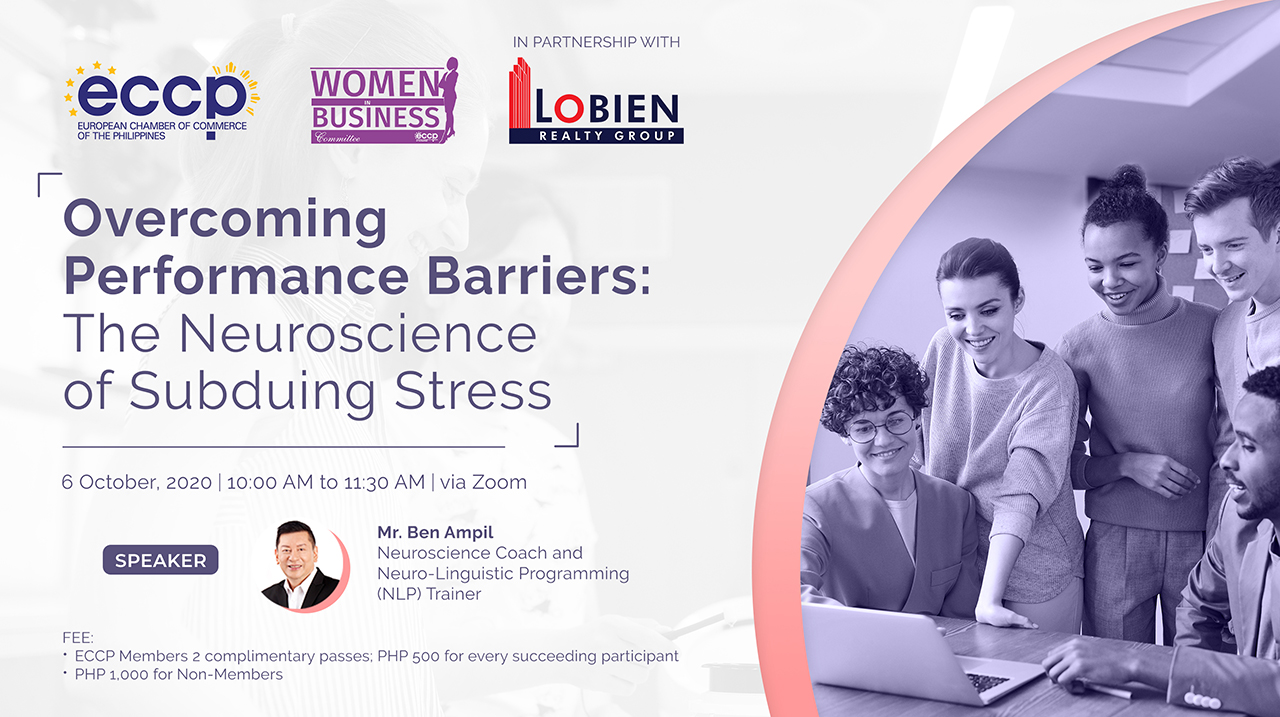 According to the United Nations and the World Health Organization, mental distress would be the next wave of pandemic, following COVID-19. Evidently, the Philippine Social Weather Station, in July 2020, reported that from 55% in June, 85% of the Philippine population experienced significant stress due to the COVID-19 pandemic in July 2020. Undoubtedly, stress and anxiety affects our professional and personal life.
At the ECCP Women in Business Committee Webinar on 6 October, entitled "Overcoming Performance Barriers: The Neuroscience of Subduing Stress", we will talk about emotional mastery and effective leadership especially as we continue to face the challenges given the current situation, and adapt to the 'new normal' in doing business and our daily lives.
---
REGISTRATION
Slots are limited and on a first come, first served basis.
FREE two complimentary passes;
Php 500
ECCP members;
PHP 1000
Non-Members
For registration inquiries, please contact Ms. Katrina Baligod at katt.baligod@eccp.com.