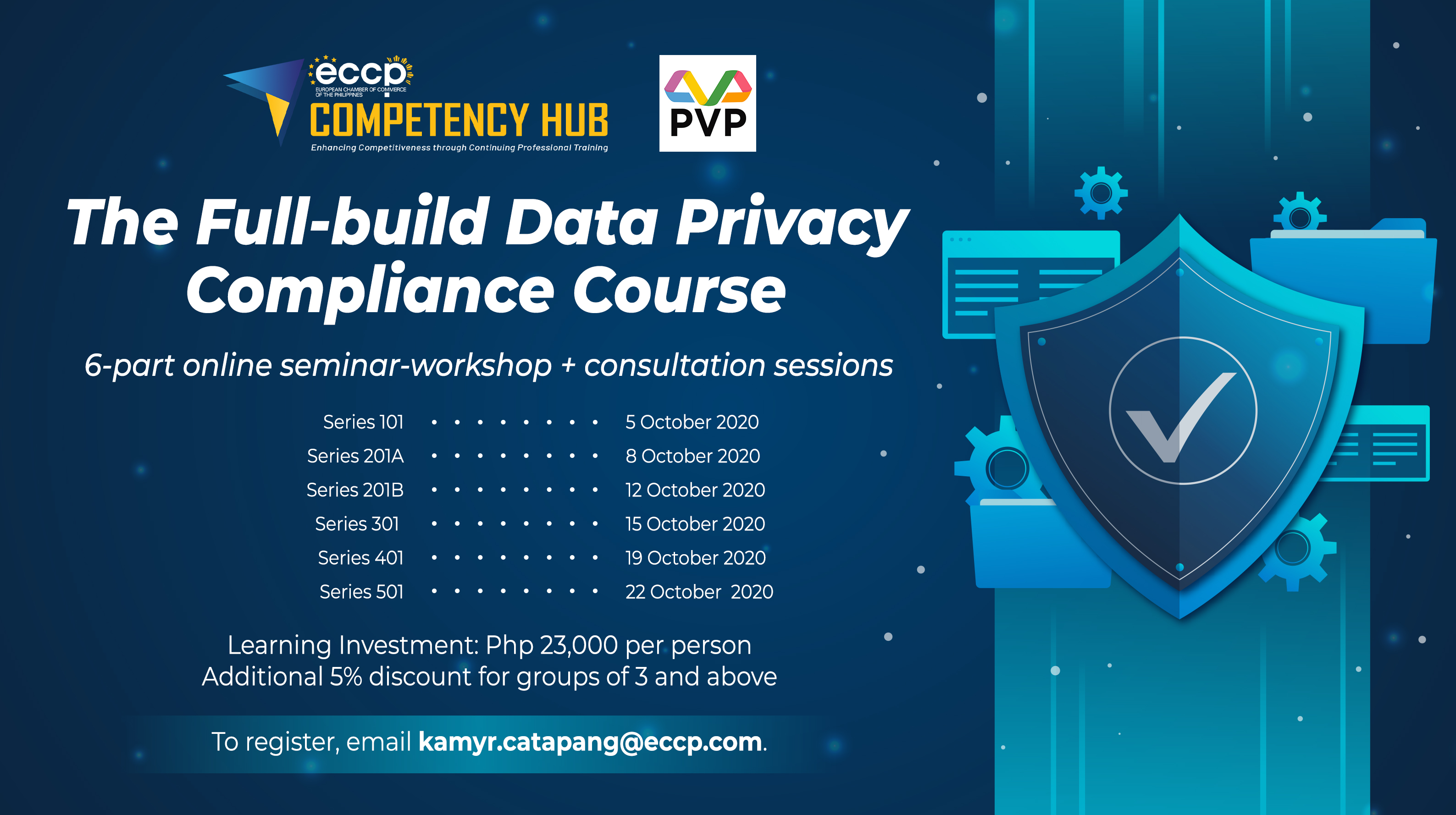 Support your data privacy team to accelerate and full-build your company's Data Privacy Compliance before another costly year pass. Prevent endangering your business from reputational loss and heavy fines; and your key officers and DPO from the unwanted consequences of corporate non-compliance.
This 6-part seminar-workshop will provide a window of opportunity to get your company's compliance by using proven tools, templates and techniques which have evolved over the past 3 years as the best evidence of verifiable compliance recommended by seasoned Data Privacy Consultants in reference to the 5-Pillar requirements of the National Privacy Commission (NPC). Expect your assigned DPO, COP, and Data Privacy Team to be equipped on completing all the loose ends in getting your company's compliance program running its accelerated course again.
---
Specific Methodologies:
The full course consists of compliance-focused afternoon workshops via Zoom platform. Participants are expected to bring their actual work challenges to the workshop and complete their workshop assignments, as applicable to their specific company needs, within the 4-week workshop period.

After each Zoom training, the participants are given practical workshop assignments to immediately apply the training to actual work in their respective offices using the guidelines and templates provided. The training team and consultants will be available every afternoon to provide individual or group support and consultations to those needing them via Viber and Zoom calls.

At the end of the workshop, all those who completed the training shall receive a certificate of having successfully completed the requirements as "Compliance Officer on Data Privacy."
---
Resource Speakers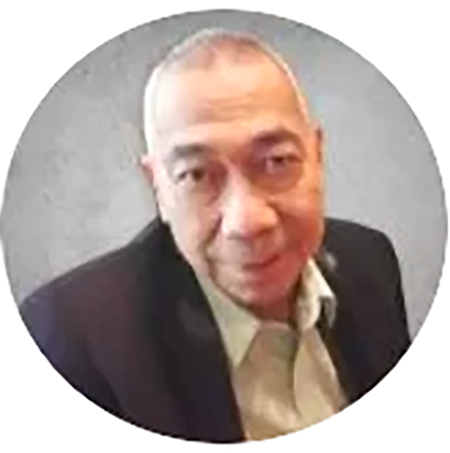 Amado "Jun" Malacaman, Jr. is one of the country's top ICT professional and Management Consultant specializing in Information Systems Management, Info Security, Data Privacy and Training. He has worked as programmer, systems analyst, CIO and President of several multinational companies in the Philippines and abroad.
Mr. Malacaman, Jr. is a past president of the following industry associations: IT Foundation of the Philippines (ITFP); Information Systems Security Society of the Philippines (ISSSP); Philippine Marketing Association (PMA); and United Software Exporters of the Philippines (USEPhil).
---
REGISTRATION
Attendees will receive e-copies of the training manual, handouts, and certificate.

Slots are limited and on a first come, first served basis.

Php 23,000 per person
Standard
Additional 5% discount
Groups of 3 and above
How to access the webinar: In a separate email, you will receive the link sent via ZOOM/ECCP.
For inquiries, kindly email kamyr.catapang@eccp.com