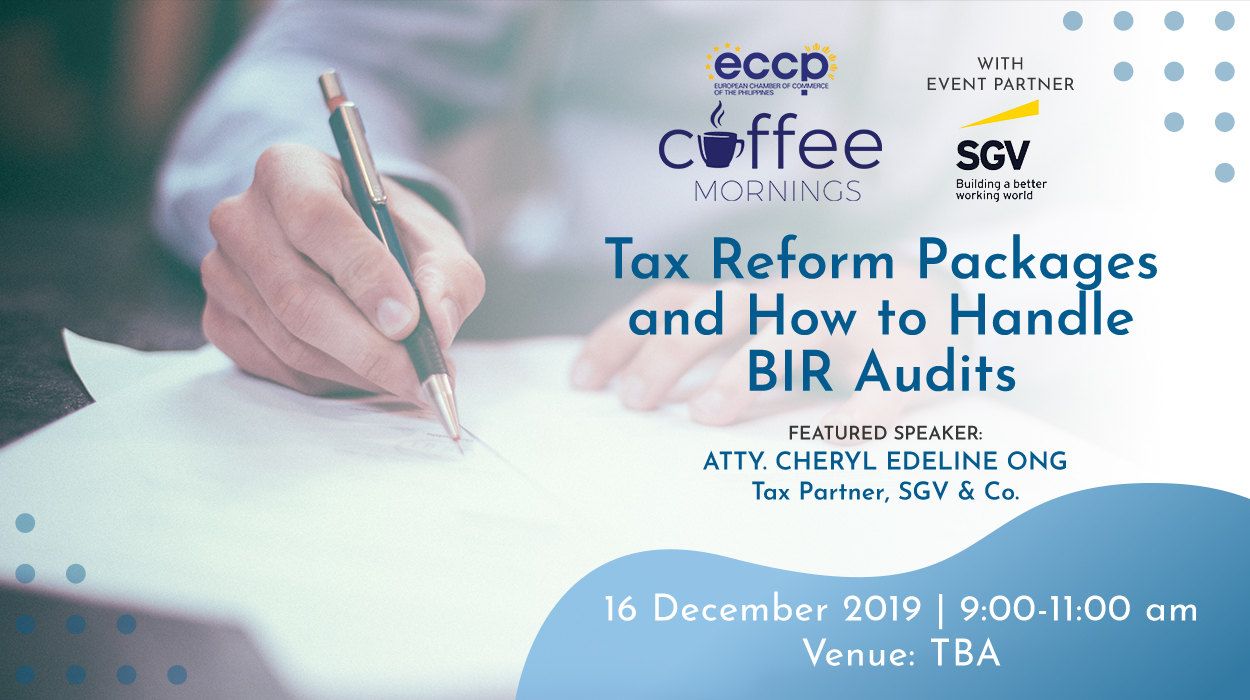 This Coffee Morning session on Tax Reform Packages and How to Handle BIR Audits will tackle topics on the government's current tax policies.
ECCP Cebu together with SGV & Co. will tackle proposed tax packages particularly on Corporate Income Tax and Incentives Rationalization Act, Real Property Valuation Act, and Passive Income and Financial Intermediary Taxation Act. They will also present on how to handle a BIR audit through preliminary discussions on BIR target collection for this year and its audit program. This is followed by a discussion on tax assessment with subtopics on tax audit and assessment rules, due process requirements in the issuance of the Preliminary Assessment Notice (PAN) and Final Assessment Notice (FAN), taxpayer's remedies, and preservation of books of accounts and other accounting records.
Take part in the discussion and engage in a deeper exploration of tax policies in the Philippines.
---
GUEST SPEAKER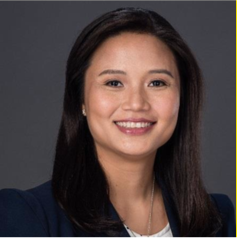 Cheryl Edeline Ong
Partner, Tax Services, SGV & Co.
CPA Lawyer
Head of SGV Cebu Office. Atty. Ong is experienced in providing tax advisory services, handling BIR assessments, applying for Tax Treaty Relief, incorporation and government registration, PEZA registration and Security and Exchange Commission (SEC) related projects. She also specializes in providing business tax services for companies in manufacturing, automotive, semiconductor, BPO, hospitality, power and real estate industries.
Graduated Bachelor of Laws in the University of Cebu as Cum Laude and BS Accountancy in the University of San Carlos as Magna Cum Laude, she also attended Executive Development Program in Wharton School of Business, University of Pennsylvania. Her area of expertise are General tax advisory, Tax controversy and inbound investments.
---
REGISTRATION
ECCP Members

1 FREE pass - Php 200/additional colleague

Non-Members

Php 350

Walk-ins

Php 500
*price inclusive of event access and light snacks
For inquiries, contact Ms. Jillian Sitchon at jillian.sitchon@eccp.com or call (032) 494-9585, +639954503383, or +639192480889.
Limited seats available.
Registration will be on a first-come-first served basis.
Only PAID participants can have seats secured.
**Full payment is required prior to or on the day of the event.
Unpaid attendees will not be granted access to the event.
**No shows will be billed at full cost
both for members (free pass) and non-members.**
Cancellations should be made at least 48 hours before the event.
EVENT PARTNER