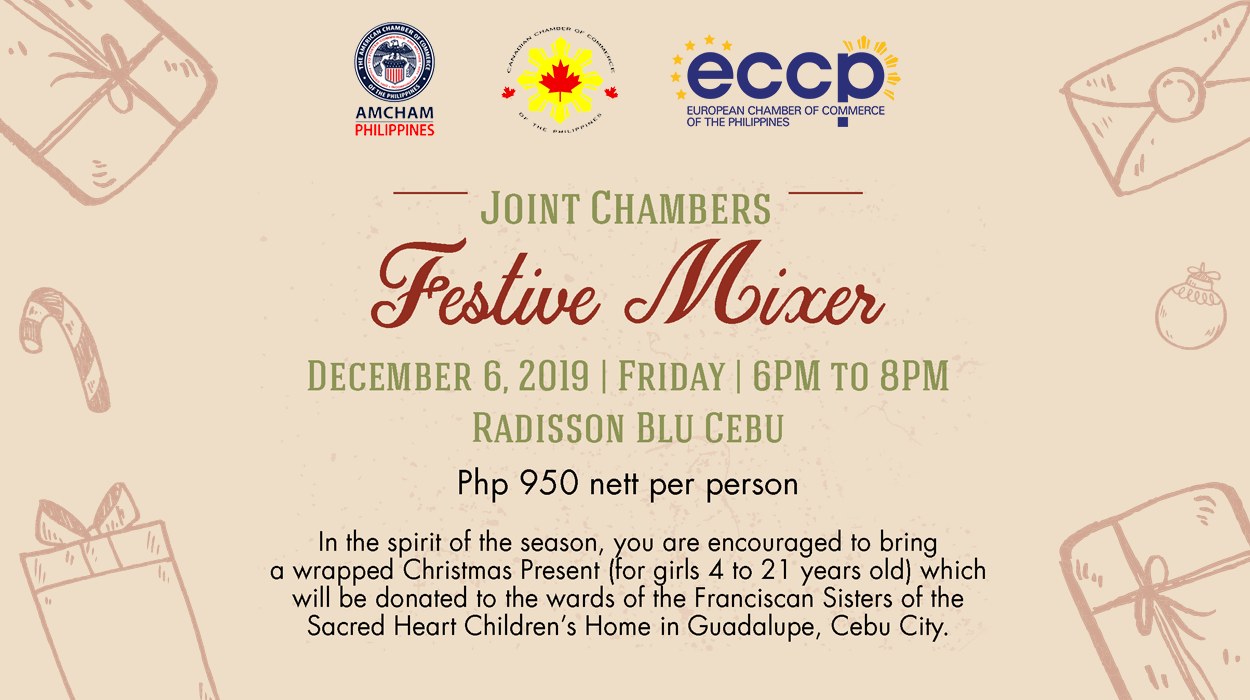 The Joint Foreign Chambers (JFC) Visayas Chapter Offices will be hosting a Joint Foreign Chabers Festive Mixer on Friday, December 6, 2019 from 6:00 pm to 9:00pm at the Events Plaza of the Radisson Blu Cebu.
This Mixer will provide members of our foreign chambers an opportunity to meet other members, to expand business networks, or just to mingle and mix at a worthwhile event while enjoying a sumptuous spread of canapés and cocktails.
In the spirit of the season, you are encouraged to bring a wrapped Christmas Present (for girls 4 to 21 years old) which will be donated to the wards of the Franciscan Siters of the Sacred Heart Chrildren's Home in Guadalupe, Cebu City.
Registration
For registration or sponsorship inquiries, contact Ms. Jillian Sitchon at jillian.sitchon@eccp.com or call (032) 494-9585, +639954503383, or +639192480889.