VENUE:
Limketkai Luxe Hotel, Cagayan De Oro City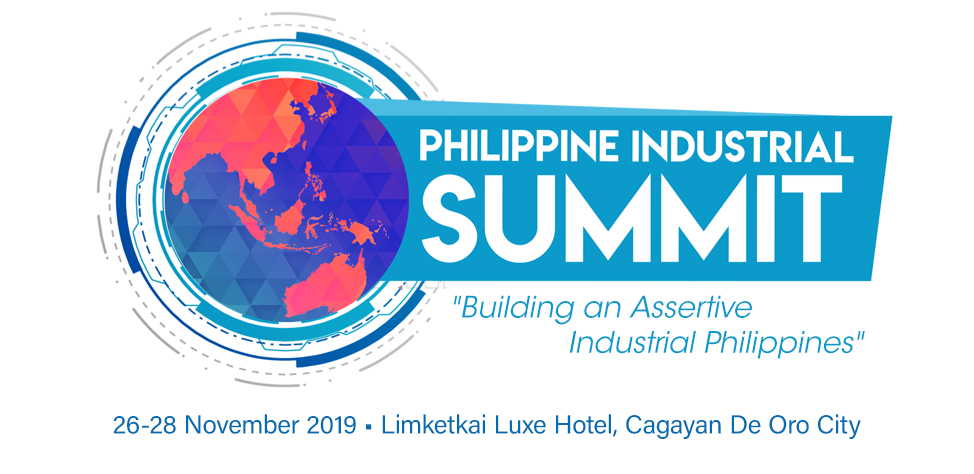 The European Chamber of Commerce of the Philippines, as the official supporting partner, is pleased to invite you as a sponsor to the first Philippine Industrial Summit (PIS) in Mindanao with the theme: "Building An Assertive Industrial Philippines" on the 26th to 28th November 2019 at the Limketkai Luxe Hotel, Cagayan De Oro City.
The Philippine Industrial Summit is a collaborative project of PIE-MO Industries Association, Inc. and Phividec Philippine Industrial Authority (PIA). PIS 2019 is a three-day event that will gather business tycoons and champions from different industrial sectors throughout the Philippines and all over the world. Its theme "Building An Assertive Industrial Philippines" envisions the realization of a competitive and globalized Philippine Industry that is anchored on the advocacies and programs of President Rodrigo R. Duterte such as Build Build Build and ecozone development in rural areas.
In a nutshell:
PIS 2019 aims to convene industry leaders, policymakers, private sectors, government agencies, the academe, the media, and the general public
Approximately, 500 attendees are expected to attend the 3-day summit
The summit is a merger of industrial networks and intends to promote collaboration and establish meaningful linkages, thus optimizing the road map towards industrialization
PIS 2019 will not only serve as an avenue for competitiveness, but also as a platform which facilitates private and government-supported strategic planning in accordance to the Build Build Build Program
The goal of a thriving Philippine industrial ecosystem under Industry 4.0 becomes timely and relevant as it correlates with the implementation of Administrative Order No. 18: Accelerating Rural Progress through Robust Development of Special Economic Zones in the Countryside
The first day will highlight the Open Space Technology for leaders and business sectors
The second day will focus on Significant Talks from industry champions and government leaders, followed by a message of support from Davao City Mayor Sara "Inday" Z. Romeo Duterte-Carpio
The third day will feature a job fair event called Walk the Talk. With free B2B meetings and Career Expo!
---
Delegate Registration Fees 
(With discounted % hotel rates available)
PHP 7,500
Regular Rate
PHP 6,000
Partner Chamber/ Group Rate per Person
(Minimum of 5 Persons)
PHP 5,000
Government Agency
For available Sponsorship packages, feel free to contact
Ms. Louise Pasadlla, ECCP Business Consultancy and Research Officer at
louise.pasadilla@eccp.com or (02) 8845-1324.