VENUE:
Dusit Thani Manila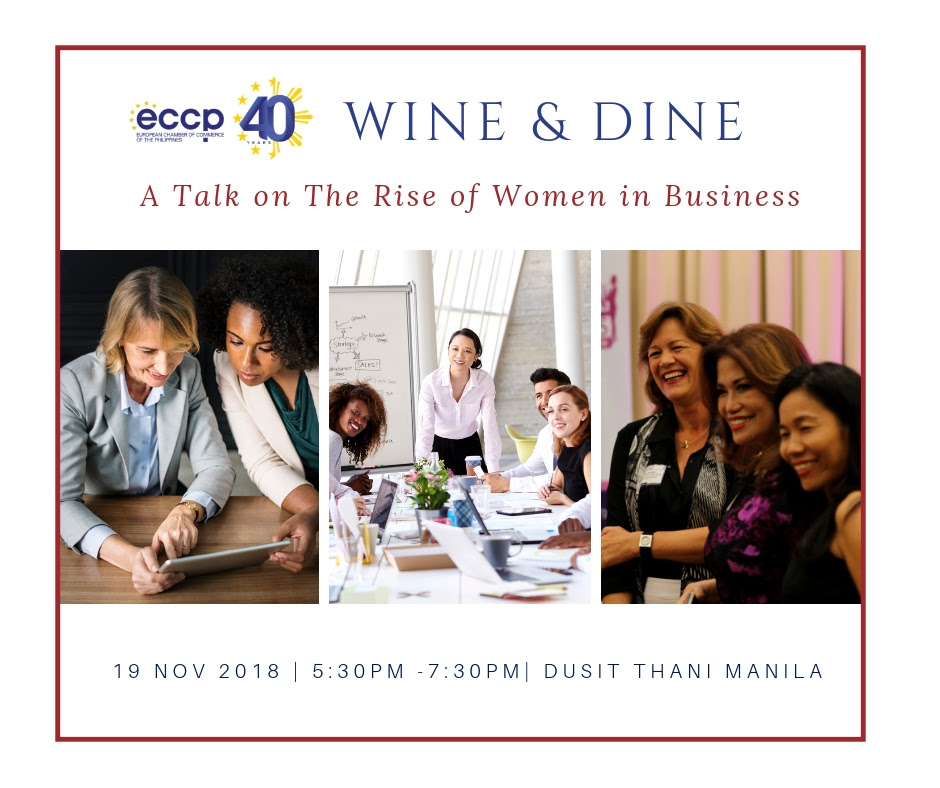 We all know that women leaders bring a lot to the table. But how come the percentage of women in senior roles is declining globally? In 2018, women across the world hold only 25% of top executive roles, a decrease from 25% last year.
Whether you're stuck in middle management, stalled in mid-career, or mulling over a major career change, sometimes the proverbial glass ceiling feels very real indeed—a barrier keeping you from fulfilling your potential. Unlike other talks, which focus on fixing you, this gathering hopes to empower you to break through your glass ceiling. This ECCP Wine & Dine session will guide you toward understanding your context and uncovering what you really want, what your definition of success is, what your values are, and how to set the goals to reach your fullest potential.
This coming November 19th Jennifer Martineau of the Center for Creative Leadership, a renowned speaker and author, will come to the Philippines to share research-based lessons on ways women succeed at work on their own terms. Expect that this gathering will uncover key strategies for advancement one can apply personally or even as a mentor, sponsor, or women's initiative leader.
WHO SHOULD ATTEND:
Senior to Mid Managers
Team Heads
HR Leaders
Organisational Development Leads
Leadership Development Leads
ABOUT THE SPEAKER: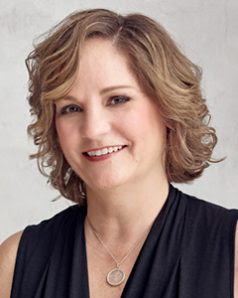 Jennifer Martineau, CCL Senior Vice President
Jennifer Martineau is the Senior Vice President of research, evaluation, and societal advancement at the Center for Creative Leadership (CCL). She is also a speaker, author, mother, and passionate advocate for women's leadership, and holds a PhD in industrial and organizational psychology from The Pennsylvania State University.
With over 25 years of experience in the leadership development field, Jennifer has served leaders, organizations, and communities globally including healthcare, government, military, educational, community leadership, pharmaceuticals, and energy. Through organizational change, impact evaluation, high impact design, delivery of programs, and research, she brings a deep expertise in leadership research and how to apply it in practical, powerful ways for leaders and organizations.
TARRIF:
ECCP Members - Php 1,200
Non-Members - Php 1,900
Walk-ins - Php 2,200
Registration will be on a first-come-first served basis. Only PAID participants can have seats secured.
**No shows will be billed at full cost both for members (free pass) and non-members.**
Cancellations should be made at least 48 hours before the event.
For inquiries, contact Ms. Nix Cabaneiro at nix.cabaneiro@eccp.com or call 845 1324.
IN PARTNERSHIP WITH ECCP MEMBER:
SUPPORTING ECCP COMMITTEE: