VENUE:
Makati Diamond Residences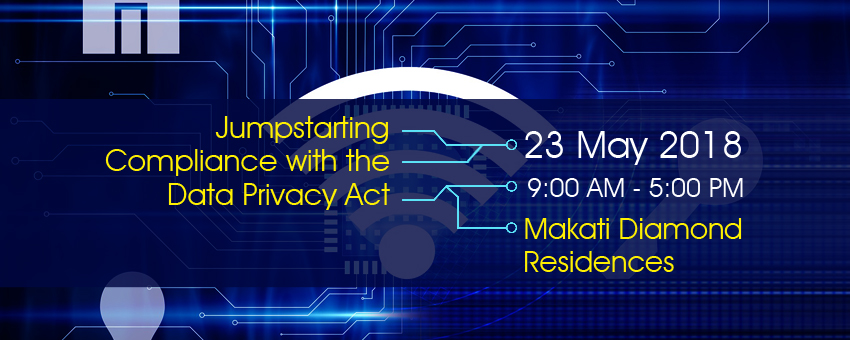 In complying with the Data Privacy Act (DPA) of 2012, the National Privacy Commission (NPC) has come up with the Five (5) Pillars of Data Privacy and Compliance, to wit:
Commit to Comply – Appoint a Data Privacy Protection Officer (DPO)
Know your Risks – Conduct a Privacy Impact Assessment (PIA)
Be Accountable – Write your Privacy Management Program (PMP) and Privacy Manual
Demonstrate your Compliance – Implement Privacy and Data Protection Measures
Be prepared for Breach – Regularly Exercise your Breach Reporting Procedure
Learn all about jumpstarting your company's compliance with the DPA of 2012 including crimes and penalties that are provided for under the law and more.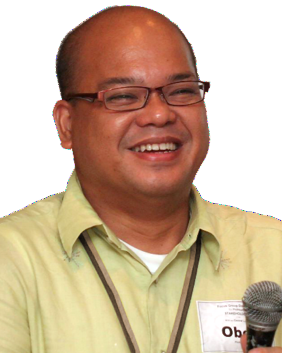 RESOURCE SPEAKER
Former Executive Assistant at the National Privacy Commission
One of NPC's Primary Resource Persons on the DPA of 2012
Resident Lecturer of the UP Law Center for their Mandatory Continuing Legal Education (MCLE) Program on the DPA of 2012
PROGRAMME
8:00 am

Registration

9:00 am

Welcome Remarks

9:05 am

Introduction of Resource Person

9:10 am – 12:00

nn
Morning Session

Comprehensive Overview of the Data Privacy Act

Coverage, Exceptions, Legal Bases
Adherence to the General Data Privacy Principles
Implementation of Required Security Measures
Rights of the Data Subjects
Data Sharing Agreements (DSA)
Data Protection Officer (DPO) and Compliance Officer for Privacy (COP)
Obligations of the Personal Information Controllers (PIC) and Personal Information Processors (PIP)
NPC Circulars and Advisories

12:00

nn
Lunch

01:00 pm – 05:00 pm

Afternoon Session


Discussion of NPC Advisory No. 17-03 (Privacy Impact Assessments)
PIA Workshop (Vaccination Case)
Presentation on Compliance Framework
TARIFF
ECCP MEMBERS: PHP9,500
NON-MEMBERS: PHP11,500
For confirmations and more information, please contact Ms. Kamyr Catapang of ECCP
at 845 1324 or email kamyr.catapang@eccp.com.