VENUE:
Benguet, Mountain Province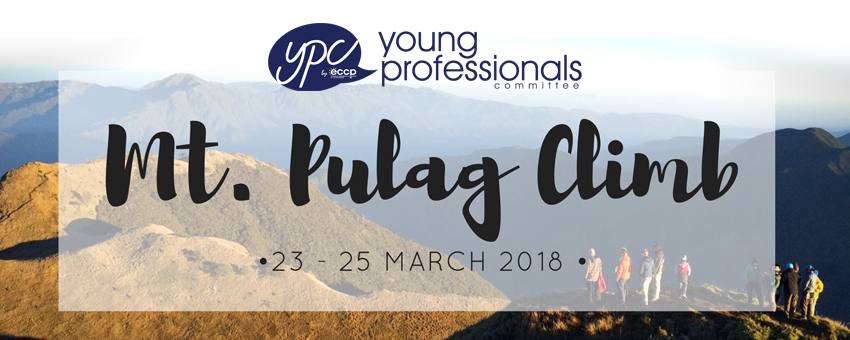 Conquer. Engage. Volunteer.
Join us once again for this year's Mt. Pulag Climb!
Join the ECCP YPC for an overnight outdoor experience that is enriching in many ways. We're bringing donated books, computers, school supplies and sewing machines to Adaoay National High School and trekking to the up the mountain to catch the famed sunrise with fellow YPC Professionals!
Please note that due to the recent wildfire, we will only know if we will be able to climb all the way to the summit nearer to the date itself. If in case we won't be able to, we'll still be able to climb to the other Peaks or the Tower Site.
ITINERARY
MEET UP LOCATION TBA March 23 2018- Friday 
10:00 PM – Depart from Manila to Baguio City
March 24 2018 - Saturday
04:30 AM – Depart from Baguio
09:00 AM – Arrival at Visitor's Center, registration and orientation
10:00 AM – Departure from PAO bound for Ranger Station
11:00 AM – Arrival at Baban's Homestay
12:00 PM – Lunch
01:30 PM – Community immersion & turnover of donations at Adaoy National Highschool
04:00 PM – Socials and community walk
06:00 PM – Dinner at Baban's Homestay
March 25 2018 - Sunday
01:00 AM – Start of trek to to agreed peak for sunrise (Ambangeg Trail)
05:45 AM – Arrival at the agreed peak
07:00 AM – Start of descent from agreed peak
11:00 AM – Arrival at Baban's Homestay for Lunch
01:00 PM – Closing Program with the LGU, Kabayan Community and Children
12:00 PM – Depart for Baguio City
04:00 PM – ETA Baguio City
11:00 PM – ETA Makati City
PACKAGE FEE: PHP 4,500
INCLUSIONS:
Roundtrip transportation Manila - Baguio - Pulag
Overnight Accommodations at Baban's Homestay
Day 1 Lunch & Dinner + Day 2 Breakfast & Lunch
Side trip to Ambuclao Dam
Local guide, cultural, and environmental fees
Climb Certificate from DENR Mt. Pulag
Community outreach and immersion in Kabayan, Benguet
BOOKING INSTRUCTIONS:
Complete the Registration Form
Deposit via BDO Account Name: European Chamber of Commerce of the Philippines. Account Number: 005358-004671 OR pay online via Eventbank
For deposit payments, email deposit slip or transfer screenshot to ypc@eccp.com with subject "MT PULAG REGISTRATION - <YOUR LAST NAME>"
Confirmation Email will be sent within 24 hours.
YPC or ECCP Membership is required to join. Registration AND payment is required to confirm your slot! Deadline for confirmation is 9 March 2018 and unpaid slots will be released to those on waitlist.
REMINDERS:
Be sure to wear at least three layers of clothes and a jacket appropriate for temperatures that can swing from 2-10 degrees Celsius.
Mt. Pulag may have unpredictable weather, pack a raincoat or umbrella.
Best to wear clothes that are waterproof and good at keeping you warm. Pair with tested trekking shoes and gloves/bonnet/head gear.
Bring personal toiletries, first aid kit, tissue paper, reusable water bottles, trail foods (e.g. chocolates, jelly ace etc.).
Extra plastic bags/trash bags and a flashlight/headlamp can also come in handy
Excited? Let your friends know you're going on the Event Page!
SPONSORS: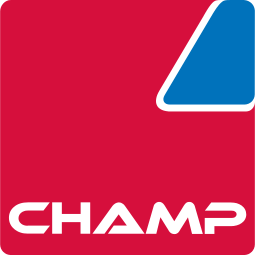 For more information on the YPC Mt. Pulag Climb, reply to this e-mail or write to ypc@eccp.com.