VENUE:
MATIC, DOST 7 Banilad Cmpd.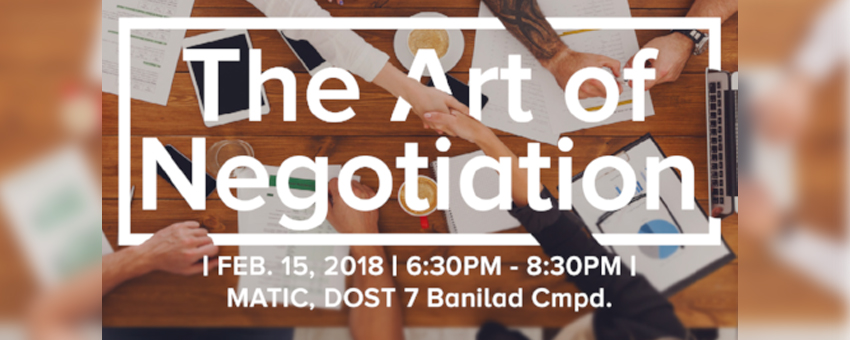 In dealing with your customers and other stakeholders, you need to understand the fundamentals and complexities of negotiating. It doesn't stop there. You also negotiate with your subordinates and colleagues to get the job done, or with your top management for concessions or needed support. Many of the principles applicable in business negotiations apply to personal negotiations as well; and if you're behind in your skills it may be too late to realize that you have been.
This program will prepare you for all types of negotiations; to keep the balance between asking for too much or settling for too little. It also helps develop the right skill-set for behaving in the negotiating table, discover how to avoid errors which can break the deal, identify, use and overcome negotiating tactics which crafty negotiators can use against you, and learn how to read and use body language to clarify exactly what the other party is trying to say or to hide.
Additionally, it will sharpen your skills in making counter-offers that have a higher chance of being accepted, as well as to overcome objections to your offers and counter-offers.
Our Speaker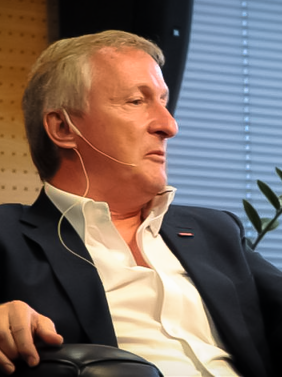 Guenter Taus is the incumbent President of the European Chamber of Commerce of the Philippines (ECCP), whose mission is to build strong ties between Europe and Philippines, elevating opportunities for both economic regions.
Guenter Taus is the current Managing Director for JEC Philippines, the regional office of the Hong Kong based multinational company – the Jardine Engineering Corporation, a member of the Jardine Matheson Group. With 30 years of professional experience in the Electronic, Construction as well as Waste Management Sector, including positions as technical consultant, system manager in local and regional management roles, Guenter is responsible for driving overall revenue and profitability for JEC Philippines.
FEES:
ECCP Members: Php Php 2,500
Non-members: Php Php 2,700
Walk-ins: Php 2,800

AVAILABLE DISCOUNTS
10% Early Bird Discount Register and pay before Feb 9, 2018
10% Off for Groups of Three (3)* *not applicable for Walk-ins
For more information and to confirm your attendance,
please contact Angeleen Cortes at angeleen.cortes@eccp.com 
or call (032) 253 3387.