VENUE:
Materials Innovation Center (MATIC)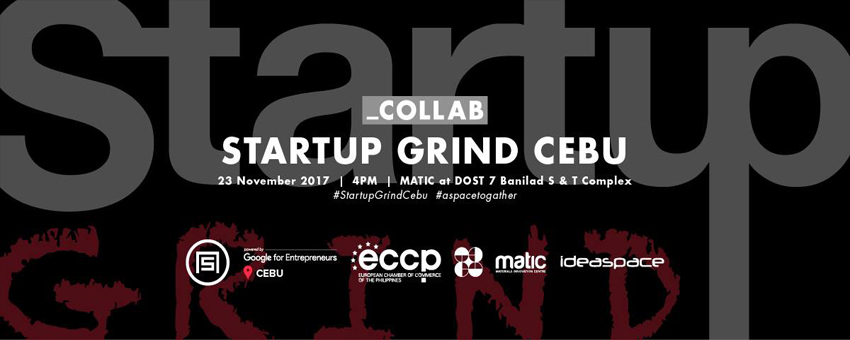 In collaboration with the ECCP - European Chamber of Commerce of the Philippines and together with our friends from IdeaSpace Philippines, we are hosting _COLLAB: Startup Grind Cebu with Frédéric Joye of Arcanys+ Daryl Becera of OrangeHub this November 23, 4PM over at the Materials Innovation Center (MATIC).
Our speakers:
(1) Frédéric Joye of Arcanys is a co-founder of Arcanys in 2010. Fred focuses on business development, identifying and implementing growth opportunities hand in hand with Arcanys' prospects and clients.
(2) Daryl Becera of Orangehub is the CEO and Founder of OrangeHub Outsourcing, an offshore outsourcing social enterprise in the Philippines that is committed to give your business the advancement it needs through our qualified online workforce such as virtual assistants.
Door fee of 250Php for non-ECCP members and 200Php for ECCP members.