Join the ECCP Competency Hub, in partnership with a global talent and leadership consulting provider, Lee Hecht Harrison (LHH) for a 2-hour virtual session to discuss how companies can support professionals who are exiting the organization to new job opportunities, while at the same time move key people into new roles, and finding new talent through a PREVIEW of Career Transition Services.
With the success of the Separation Notification Training, the ECCP and LHH invites professionals and leaders to another session as a continuation of the whole Separation Notification Process. The Career Transition Services, also called Outplacement ensures leaders are able to execute and implement employee separations effectively; and help exiting employees navigate through the job loss and transition process effectively.
Based on a transition roadmap that has been proven useful to many LHH candidates, LHH's outplacement program takes the participants on a rare opportunity in their entire work-life, that of taking stock of things: their life as a whole, their family circumstances and finances, their career and relationships – and intentionally make plans for moving on. The outcome, hopefully, would be transition-ready employees who are able to navigate through the transition process effectively and confidently - purposive in the directions they explore, aware of their informational needs in making career choices rationally, and knowledgeable of the tools and resources they can access to move forward.
---
RESOURCE SPEAKER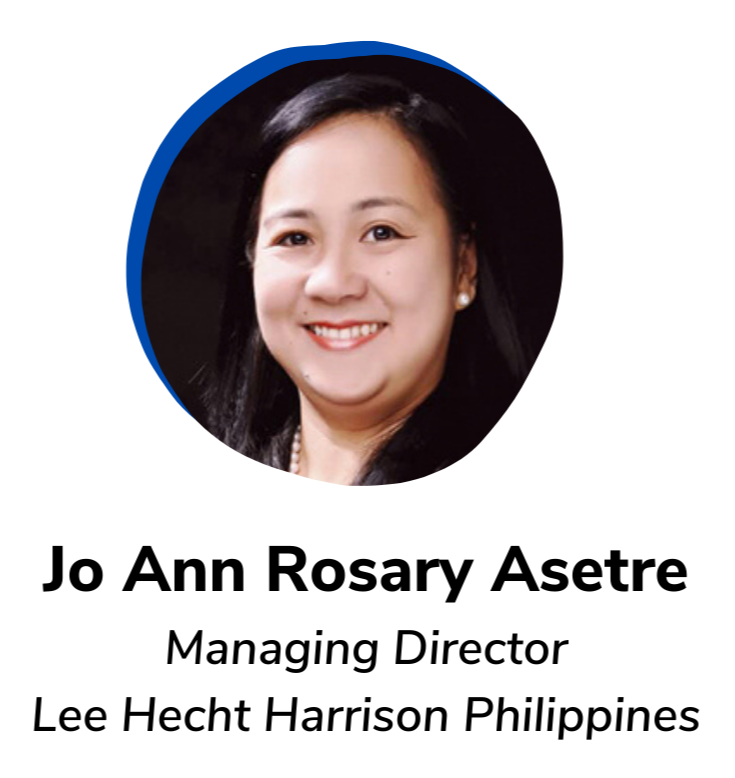 Jo Ann is the Managing Director of Lee Hecht Harrison Philippines, the world's leading Talent Development and Transition company. She leads the Philippine team in supporting companies simplify leadership and workforce transformation so they can accelerate their performance and reduce risk. She holds ultimate responsibility for the day to day operations and strategic direction of the Philippine office.
Jo Ann has almost 20 years' experience in Change Management and Business Transformation with a proven track record of successfully implementing sensitive and largescale workforce transformation interventions in different organizations across multiple sites in the Asia region.
She is the Master Trainer of Lee Hecht Harrison on ChangeMap®, responsible for training and certifying change management consultants and subject matter experts for the Asia region.
---
REGISTRATION
Slots are limited and on a first come, first served basis.

Php 2,500
ECCP Members
Php 3,500
Non-Members
*The fee includes an e-copy of certificate of participation
Please expect us to send further details on how to access the webinar before the session. Kindly note that the webinar link will be sent on a separate email via ZOOM/ECCP.
Full payment is required prior to or at least 24 hours before the session. Unpaid attendees will not be be able to receive the unique link to the webinar.
For registration inquiries, kindly email kamyr.catapang@eccp.com.
THIS E-LEARNING SESSION IS IN PARTNERSHIP WITH