If you're like most people, you run into trouble when conversations turn from routine to crucial. Your body's natural fight-or-flight response takes over. The knee-jerk response is to run and dodge the topic, hide behind an email, or just wing it and hope for the best.
Productivity stems from face-to-face communication, as well as your ability to express controversial and risky opinions effectively. Attend this course and practice using real-life models to conduct difficult conversations on any topic. You'll gain the skills and summon the courage to step up, speak openly and honestly, and get results that count.
---
How You Will Benefit?
Determine your "hot buttons" and take steps to manage your emotions
Transform relationships by addressing real issues with authenticity
Openly express opinions that can lead to success and productivity
Give and receive feedback without negativity
Self-monitor your reactions and keep calm during critical conversations
Develop advance strategies for managing critical conversations, as well as getting them back on track
Improve your ability to shape results and get things done
---
Who Should Attend?
Anyone who wants to be better prepared to manage critical conversations that can have a significant impact on relationships at work.
---
Registration
Php 3,000
ECCP Members
Php 4,000
Non-Members
The fee includes AM & PM snacks, lunch, training materials, and certificate of attendance.
Registrations are considered as confirmed slots and will be billed accordingly.
Slots are transferable with advanced notice.
Cancellations should be made at least seven (7) working days before the event.
For more details, contact Ms. Jillian Sitchon at (032) 494-9585, +639954503383, or +639192480889 or email jillian.sitchon@eccp.com
---
Speaker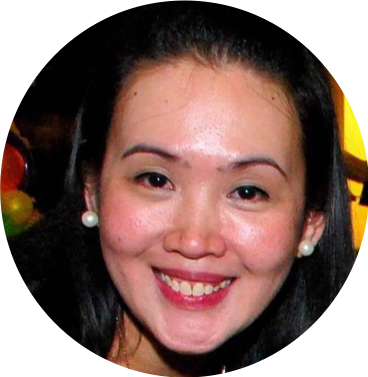 Kristine Santayana-Yasay
Country Director
Quintegral Philippines, Inc.
With an abundance of training, experience and great passion for efficiency, Kristine brings structure and order into the training room that has nurtured many in their quest for success and change. Her experience comes from 15 years of designing and facilitating programs which are influenced by her training and her specialization in the areas of Leadership & Management Development, Appreciative Inquiry, The Science of Creativity, Emotional Intelligence, and more.
An influential woman, Kristine is a major force responsible for the presence of AMA in the training environment of the Philippine corporate world- as the Country Director of American Mangement Association / Quintegral Philippines.
---
Sponsors
EVENT PARTNER

VENUE PARTNER