"There's a strong link between consistent managerial communication with higher engagement levels. However, evidence shows 69% of managers report feeling uncomfortable communicating with employees in general."
Join the ECCP Competency Hub, in partnership with Lee Hecht Harrison (LHH), for an evening of learning and network.
Be amongst other thought leaders from various organizations for a night of great company while expanding your network and contacts. In this Learn & Network session, participants will be introduced to a framework on talent planning and coaching process for developing, engaging, and retaining high-potential and high-performing talents through a PREVIEW of TALENTBUILDER® program.
Developing and retaining high potential and high performing employees is a critical talent management priority for organizations because these individuals can provide a rich internal pool of talent for the growth and sustainability of any organization. However, many companies struggle in sustaining talent management programs, especially the ones that require the support and participation of senior leaders. Common pitfalls are lack of training for the mentors, too much or not enough structure, inability to hold coaching conversations, and lack of commitment from the mentors for the entire program.
Through the TALENTBUILDER® program, leaders will be provided with the process and framework to hold positive career discussions and mentoring sessions that increase performance, productivity, loyalty, and satisfaction. The program helps managers learn how to build their team capability by developing and leveraging the unique talents of individual contributors. What follows is peak performance, productivity, satisfaction, and loyalty. Dreaded performance discussions give way to positive talent and career discussions. Employees feel valued and respected for their contributions. Increased skill, performance, retention, job, and how to assess and improve their career fit in the organization.
---
RESOURCE SPEAKERS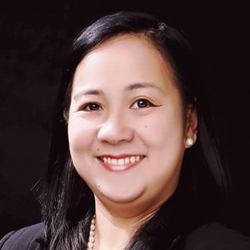 Jo Ann Rosary Asetre
Managing Director, Lee Hecht Harrison Philippines
Master Trainer for Asia on ChangeMap, Lee Hecht Harrison
Jo Ann is the Managing Director of Lee Hecht Harrison Philippines, the world's leading Talent Development and Transition company. She leads the Philippine team in supporting companies simplify leadership and workforce transformation so they can accelerate their performance and reduce risk. She holds ultimate responsibility for the day to day operations and strategic direction of the Philippine office.
Jo Ann has almost 20 years' experience in Change Management and Business Transformation with a proven track record of successfully implementing sensitive and largescale workforce transformation interventions in different organizations across multiple sites in the Asia region.
She is the Master Trainer of Lee Hecht Harrison on ChangeMap®, responsible for training and certifying change management consultants and subject matter experts for the Asia region.
---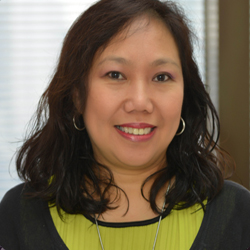 Ruby Palma
Executive Coach, Lee Hecht Harrison Philippines
Ruby is past President of the International Coach Federation Phils Chapter. She has over 20 years of business management experience in a multinational environment, including 5 years of International Strategic Learning and Development and Organizational Development experience with global management teams. Shortly before doing active professional coaching, Ruby served as Regional Executive of AstraZeneca in Asia Pacific where she designed the strategic learning agenda, ensuring robust development options for 14 markets in the region. She played a strategic role in the merger and integration of pharmaceutical companies, drove the evolution of the new culture, led change initiatives, supported successful career transitions, designed employee communication strategies, and managed a 20-strong HR & Admin team.
Ruby has coached executive clients in the Pharmaceutical, Telecoms and big local Industries both locally and in Asia. Her executive coaching uses systems thinking as a framework, guided by key action learning principles, and client-centered behavioral coaching approaches. Ruby's strong coaching presence, strengths in change, transition management, are fundamental to her coaching work. Her proficiency in various ARL learning tools, powerful questions, candid feedback, facilitate a trusting environment and the critical insights in the coaching relationship.
---
LEARNING INVESTMENT
PHP 1,700
ECCP Members
PHP 2,000
Non-Members
PHP 2,200
Walk-in
(includes coffee breaks, lunches, seminar materials and certificate of attendance)
No shows will be billed at full cost. Cancellations should be made at least 48 hours/two working days before the event.
Participants from outside Manila, requiring airfare and hotel bookings, should coordinate with ECCP for final confirmation of course schedule before booking. The ECCP shall not be responsible for charges incurred for changes in booking or flights.
For confirmations and more information, please contact
Ms. Nichole Raynera of ECCP at (02) 8845 1324 or email nichole.raynera@eccp.com