For decades, one of the greatest corporate dilemmas was why some otherwise smart employees fail. Prior to identifying EQ (Emotional Quotient), IQ has always been assumed to lead to success in any professional endeavor. However, the corporate world is littered with the unremarkable careers of intellectuals destined to be exiled into corporate backwoods. On the other hand, there is a whole bunch of individuals who may not have excelled academically but have risen to the very top of their chosen fields.
This highly effective program starts with an assessment of each participant's base line EQ and allows them to view their beliefs vis-à-vis EQ philosophy. Participants can then compare what beliefs work and don't work, allowing them to reflect on what they need to change. It challenges participants to create new personal philosophies that will improve their EQ, and provide a team system to reinforce the behavioral changes underlying the new belief systems. Note: This program includes an EQ Test in the form of a pre-workshop assessment exam to guide your exploration of emotional intelligence by plotting a sampling of your personal performance strengths and vulnerabilities to identify individual and interpersonal patterns for success.
COURSE OUTLINE
Historical Perspective: How EQ Complements IQ Self Awareness & Control
Empathy
Interpersonal Expertise
Personal Influence
Mastery of Vision
WORKSHOP FACILITATOR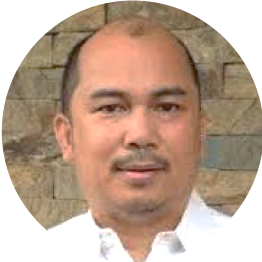 Clive Villanueva is a consultant in the field of Training and Organization Development. He is a graduate of Bachelor of Science in Business Management from the Ateneo De Manila University, and obtained a Masters in Business Administration degree majoring in Corporate Finance from Fordham University.
Prior to entering the training and consultancy profession, he was Assistant Vice President at Citibank's NA Philippine credit card business and a Sales Manager in Luzon. He had also done brand marketing assignments as product manager in RFM Corporation and Johnson & Johnson Philippines.
His expertise covers programs on Sales and Sales Management, Customer Service, Strategic Planning, Management and Leadership, Emotional Intelligence, Negotiation Skills, Team Building and Team Development.
LEARNING INVESTMENT
PHP 15,000
ECCP Members
PHP 17,000
Non-Members
(includes coffee breaks, lunches, seminar materials and certificate of attendance)
Group Discount: 5% Discount for groups of 3 and above
No shows will be billed at full cost. Cancellations should be made at least 48 hours/two working days before the event.
Participants from outside Manila, requiring airfare and hotel bookings, should coordinate with ECCP for final confirmation of course schedule before booking. The ECCP shall not be responsible for charges incurred for changes in booking or flights.
For confirmations and more information, please contact
Ms. Nichole Raynera of ECCP at (02) 8845 1324 or email nichole.raynera@eccp.com