Join the ECCP Competency Hub, in partnership with the Center for Creative Leadership (CCL), for an evening of learning and networking. Be amongst other thought leaders from various organizations for a night of great company while expanding your network and contacts and even better conversation. Learn from CCL as they share research-based lessons on creating sustained impact for organization and accelerate leadership capabilities by sharing effective and powerful conversation through a preview of Better Conversations Every Day (BCE) Program.
The BCE Program is designed for everyone from the front desk to the corner office, participants practice four core coaching skills during BCE: listening to understand, asking powerful questions, challenging and supporting with feedback, and establishing next steps and accountability.
Imagine a workforce with the courage and skill to unearth truth, grapple with gnarly issues, unlock collaboration, and create liberating space for discovery and action – in real time, while doing real work. The result? Better conversations every day and business results that matter. Expect that this gathering will uncover key strategies for advancement one can apply personally or even as an organization leader.
PROGRAM FACULTY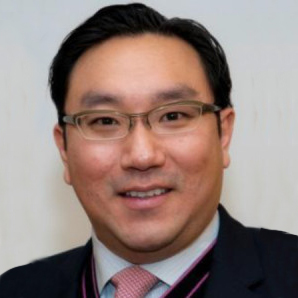 Christopher brings a unique and diverse set of experiences into each program he facilitates at the Center for Creative Leadership (CCL). Before joining CCL, Christopher worked as a management consultant for Cap Gemini Ernst and Young, consulting with Fortune 500 companies in the consumer goods, banking and finance and retail sector across the Asia‐Pacific. In addition to his consulting work, Christopher worked globally as a trainer and facilitator in the NGO space, building leadership and communication capacity. Christopher has also held a sales and marketing leadership role in a start up fashion company. He has also worked in the wealth management and advisory space with the Australia and New Zealand Banking Group (ANZ Bank).
---
ABOUT CENTER FOR CREATIVE LEADERSHIP
CCL has been consistently ranked by the Financial Times as a top global provider of executive education. We deliver results that matter – sustained impact for you, your business, and the world. That's why over 2/3 of the world's Fortune 500 companies have engaged us.
---
Registration
PHP 1,500
ECCP Members
PHP 1,800
Non-Members
PHP 2,200
Walk-ins
Deadline of registration on 18 September 2019 You may send two (2) representatives from your team.
**Full payment is required prior to or on the day of the event. Unpaid attendees will not be granted access to the event.
**No shows will be billed at full cost. Cancellations should be made at least 48 hours before the event.
For more details, contact Ms. Kamyr Catapang
at 845-1324 or email kamyr.catapang@eccp.com