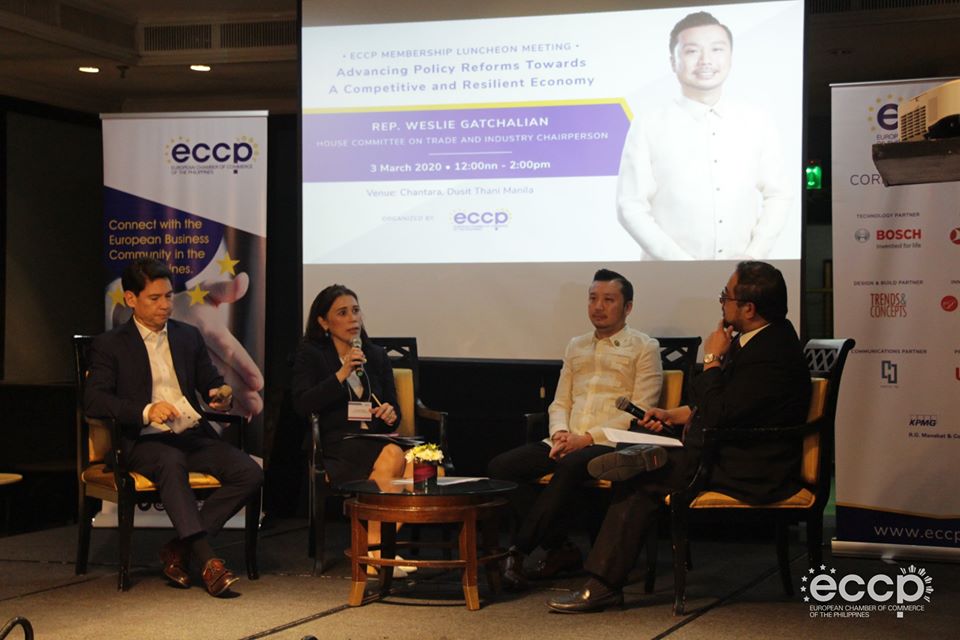 The European Chamber of Commerce of the Philippines (ECCP) had a Luncheon Meeting with Rep. Weslie Gatchalian, Chairperson of the House Committee on Trade & Industry, last 3 March 2020. With the theme "Advancing Policy Reforms Towards a Competitive and Resilient Economy", this event covered discussions on the Philippine Government's policy reform agenda, with a focus on the amendments to the Retail Trade Liberalization Act, Ease of Doing Business, and Foreign Investments Act.
Also tackled with Rep. Gatchalian, together with Committee Vice-Chairs Manuel Zubiri and Rosanna Vergara were topics such as public-private partnership, e-commerce, and contractors' licensing.
More photos available here.