VENUE:
Marriott Hotel Manila, Philippines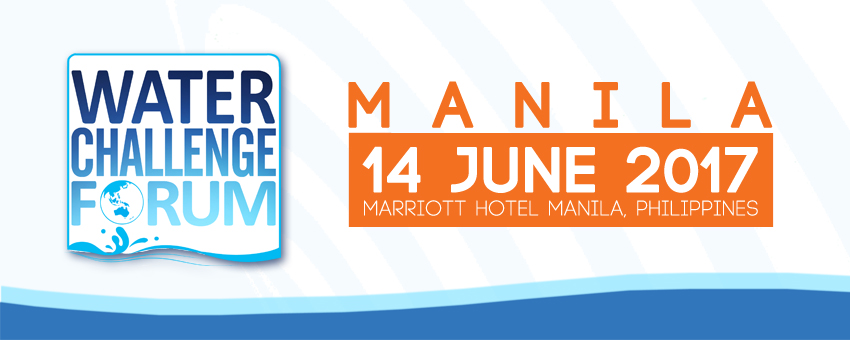 The Water Challenge Forum will highlight the challenges that the Philippines is facing as far as managing its water resources is concerned. It will bring policymakers, water suppliers and distributors, water technology and service providers, international and local business organizations, members of the academe and other water stakeholders to exchange information, discuss the priorities of the water sector and provide recommendations on how to address the water challenges.
The forum will also include a Water Technology Exhibition that will showcase companies providing the latest water technology and solutions as well as the various water initiatives and programs existing in the country.
Objectives
Provide a better understanding of the importance of water to the environmental and economic future of the Philippines.
Increase the awareness of participants of the water situation and challenges faced by the country and the need to take action to address these challenges.
Engage the public and private sectors in an active cooperation to promote better water stewardship by promoting technologies, techniques, practices and policies that are geared towards a wider water access and greater water efficiency.
Showcase the latest water technologies and solutions that can help overcome the problems being encountered in the water sector.
In particular, the Forum will address the following major Water Challenges today:
CHALLENGE 1: The Looming Water Crisis and the Need to Provide Water Access for All
CHALLENGE 2: The Degenerating Water Quality and the Need for Wastewater Management
CHALLENGE 3: The Worsening
Target Audience
C-Level Executives
Directors and Heads of Facilities, Engineering and Environment
Operations Managers
Building Administration Managers
Government Officials Engaged in Water Policy and Infrastructure Development
Heads of Local Government Units
Water Service and Wastewater Treatment Companies
Engineers
Architects & Contractors
Water Solutions Providers (Technology & Services)
Academe
Non-Government Organizations
International Organizations
Real Estate Developers and Property Managerment Firms
Property Owners - Buildings, Eco-Zones, Business Districts, Subdivisions, etc.
Co-Presenter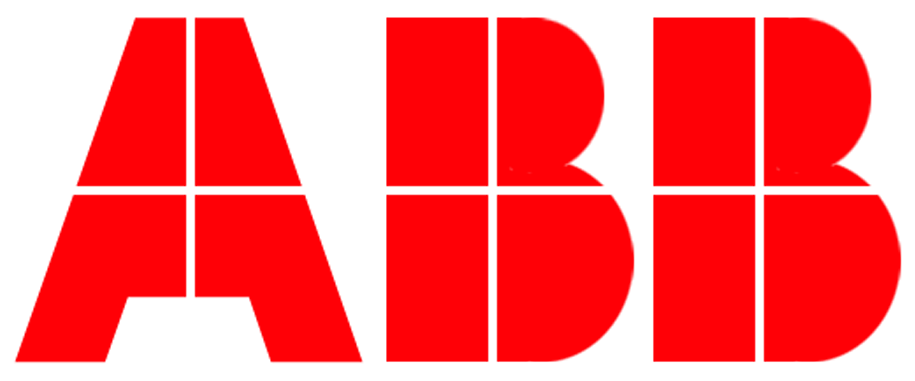 ABB (ABBN: SIX Swiss Ex) is a pioneering technology leader in electrification products, robotics and motion, industrial automation and power grids, serving customers in utilities, industry and transport & infrastructure globally. Continuing more than a 125-year history of innovation, ABB today is writing the future of industrial digitalization and driving the Energy and Fourth Industrial Revolutions. ABB operates in more than 100 countries with about 132,000 employees.
Since its foundation in 1968, ABB Inc. has contributed significantly to the Philippines' various electrification and transformation efforts. The company's expertise can be seen in the projects that it has done for organizations in both the public and private sectors. Throughout the years, ABB Inc. has been able to work with large-scale organizations such as the National Power Corporation (NAPOCOR), National Grid Corporation of the Philippines (NGCP), MERALCO, San Miguel Corporation (SMC), LaFarge Cement, and WG&A, among many others.
In addition, ABB Inc. is an ISO 9001:2016 certified company, which demonstrates the company's ability to provide products and solutions that meet both customer and regulatory requirements, as well as its commitment to continuously improve its prevailing systems and processes. To date, it has four (4) core businesses, namely: Electrification Products, Power Grids, Robotics and Motion, and Industrial Automation & Turbocharging.
The company headquarters is located at Km. 20, West Service Road, Barangay Marcelo Green, Sucat, Paranaque City. ABB Inc. also has four (4) service points across the country, in Cebu, Davao, and Cagayan de Oro. The company currently employs over 100 professional and technical staff, who receive regular training both locally and overseas.
ABB Inc. is committed to uphold its corporate values of integrity, customer focus, innovation, performance, and collaboration in its daily operations, to maintain its leadership in the industry, and continuously meet the requirements of its customers, employees, suppliers, and stakeholders.
Platinum


Metro Pacific Water (MPW) is the wholly-owned water infrastructure investment subsidiary of Metro Pacific Investments Corp. (MPIC) – the leading infrastructure conglomerate in the Philippines. It is the lead investor of the MPIC Group for all water and wastewater infrastructure projects outside Metro Manila, and in Southeast Asia.
To date, MPW has invested in key areas such as Metro Iloilo, Cagayan de Oro, Laguna, and Cebu for water projects, and has completed several wastewater projects across the Philippines. MPW is committed to improving access to clean water and is actively pursuing strategic partnership opportunities for bulk water supply, water distribution, and wastewater solutions.
Gold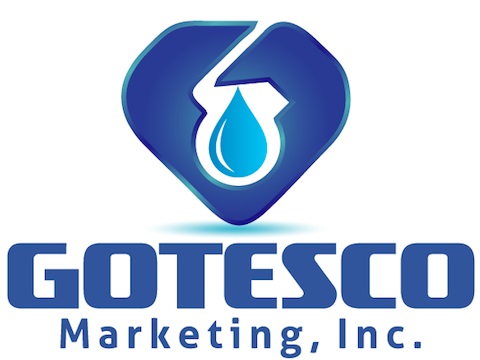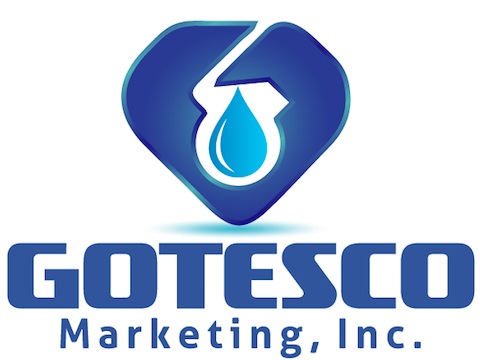 Established in 1972, Gotesco Marketing, Inc. is a water and wastewater solution provider offering various fluid transfer pumps, water & sewage treatment and energy efficient electrical control systems applicable for most industries. Our own expert Service Center provides a wide range of onsite and shop services including installation, supervision, testing, maintenance, pumps/motors rental, spare parts supply. GMI sales offices complete with service and storage facilities are located in Manila, Cebu and Davao to immediately serve your needs.
An authorized distributor of world renowned pumping equipment, electric motors, and motor controls by Xylem, Summit Pumps, Tsunami, Vaughan, Toyo, Shakti, Franklin Electric, Marathon.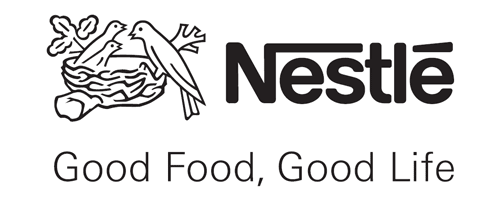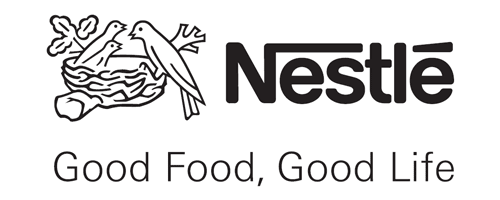 Over a hundred years after it first started operations in the country, Nestlé Philippines, Inc. is proud of its role in bringing good food and beverages throughout the stages of the Filipino consumers' lives.
Today, Nestlé Philippines has manufacturing facilities in Cabuyao, Cagayan de Oro, Lipa and Tanauan.
Driven by its mission to nurture generations of Filipino families, Nestlé produces and markets products under some of the country's well-known brands such as NESCAFÉ, NIDO, MILO, NESTEA, MAGGI, BEAR BRAND and NESTLÉ. Its product range include coffee, milk, beverages, non-dairy creamer, food, infant nutrition, confectionery, and pet care.
Silver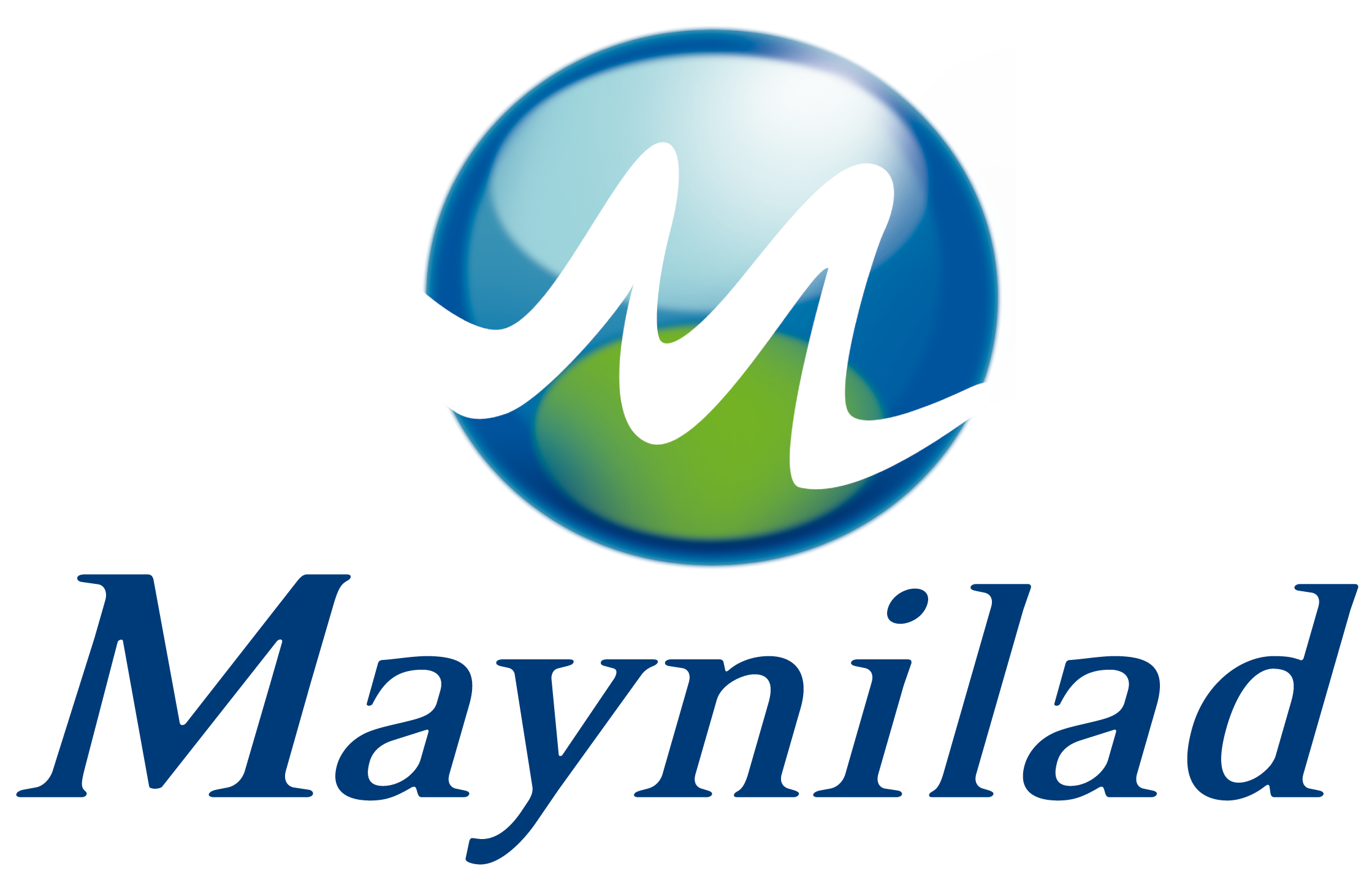 An agent and contractor of the Metropolitan Waterworks and Sewerage System (MWSS), we are the water and wastewater services provider for the 17 cities and municipalities that comprise the West Zone of the Greater Manila area. We provide our customers with piped-in water supply that meets the Philippine National Standards for Drinking Water (PNSDW). Aside from delivering potable water, we also provide sewerage services to customers in Manila, Malabon, Navotas, Caloocan, Quezon City, Magallanes Village in Makati, and parts of Muntinlupa. We make sanitation services available to customers outside these sewered areas.
After developing valuable expertise in Non-Revenue Water (NRW) management, we have also started extending NRW management and leak detection services to other companies on a consultancy basis.
Bronze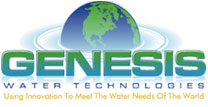 Genesis Water Technologies, Inc. (GWT) is a USA based manufacturer and supplier of advanced integrated solutions for drinking water, process water & waste water treatment, filtration, and purification. GWT is dedicated to providing superior customer support, technical assistance and high quality products and system solutions to solve our clients water treatment needs across the world.
GWT has been working with our private and public sector clients worldwide to ensure a clean safe water supply. Customized integrated advanced water treatment solutions designed and engineered specifically to meet our clients water quality challenges. Our Specialized Solutions Have Been Implemented Across The World.


POWER 4 ALL, creates community access to simple yet cutting edge solutions to power, light and water. These include renewable energies, lighting, water generation and water treatment. These technologies have been utilised by respected global organisations including the United Nations, World Bank, World Vision, MercyCorps and USAID to address concerns ranging from climate change to humanitarian response to community development.