VENUE:
Penbrothers Events Hall - 6F OPL Building, Palanca St, Legazpi Village, Makati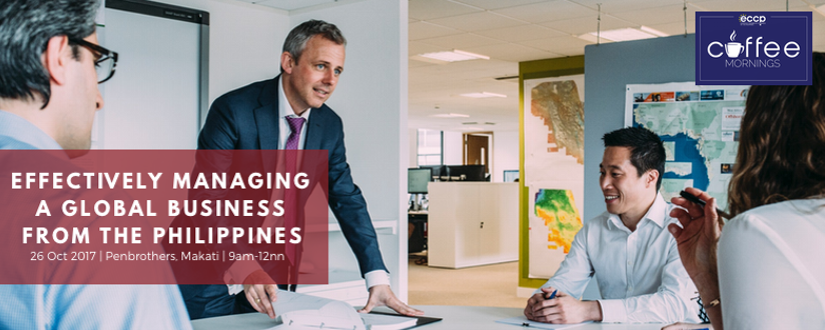 Most high population countries have a great appeal to multinational corporations, because of a vast market potential. With population of over 100 million people, the Philippines is a market that global companies are rapidly expanding to. The appeal of expanding to the Philippines is for many reasons; the Philippines is the fastest growing economy in Southeast Asia, the third largest English speaking population in the world, and home to a technologically-savvy working population; making the Philippines an ideal place to set up your global operations.
Fortune 500 management consultancies like Accenture, McKinsey, and Convergys, spearheaded moving business processes to the Philippines. This was soon followed by thousands of companies ranging from large multinationals to small-medium enterprises from all over the globe, that today, employ hundreds of thousands of workers in the Philippines and contributes to the rapid economic growth in the region. Having your company set up in the Philippines can pay off immensely, and scale your business to new heights.
Gui Faria, Co-Founder of Penbrothers, saw the challenges that startup companies face while running one of his businesses. Together with his co-founder, Nicolas Bivero, they set-up Penbrothers to help startup companies run their operations from the Philippines. With over 15 years of international corporate and startup experience in Japan, Australia, US, Philippines, Switzerland, and China, they scaled Penbrothers to service more than 45 international startups, and house over 500 people in their 6 offices in Manila. Today, Gui joins us with Rui Palhais, the Founder and Manager of Mappalab, a company that helps startups and SME's measure their performance and enhance their potential - a tool Gui finds essential to manage any cross border businesses.
SESSION OBJECTIVES
Educate attendees about the benefits of running global operations from the Philippines
Understand how to best manage your business with staff from various locations
Develop a professional network that can help with transitioning processes to the Philippines
WHO SHOULD ATTEND
CEOS
Entrepreneurs
Managers
Startup founders and employees
Business consultants
About the Speakers: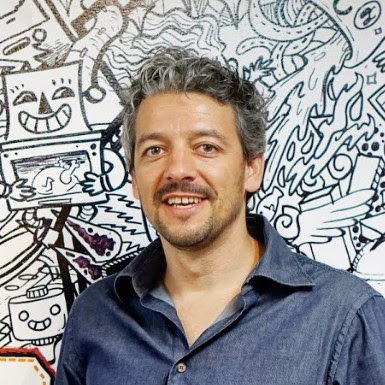 GUI FARIA graduated in ISEG Lisbon School of Economics and Management with a B.S. in Economics, his last position before coming to Manila was as General Manager for UBM Novomania in Shanghai, China. During the first decade of this millennium he was in Tokyo, Japan, where he had various positions: Overseas Manager for E-Four Corporation, Marketing Manager for Pirelli and Commercial Diplomatic Affairs/Trade Manager for the Embassy of Portugal. As an entrepreneur he has started various businesses and is presently the Co-Founder of Penbrothers International and a Managing Partner of Upteam Corporation.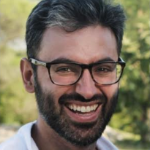 RUI PALHAIS is a Biomedical Engineer with several years of international experience as a Kaizen and Lean specialist. Managed and implemented projects from Portugal, Spain, to Bulgaria and China for some of the most important companies in the world. He was recently with a PhD scholarship at MIT – Portugal Program, regarding technology adoption and systems thinking. Mappalab is now his platform to support and nurture start-ups and young corporations through systematic and proven management models, and to mentor them through proven corporate best-practices.Being passionate about entrepreneurship, he's now pursuing what he has seen as a critical gap in the startup ecosystem, the lack of management guidance and improvement support.
Tariff:
ECCP Members: 1 complimentary pass
*One representative only. Php 500/each for additional head Non-Members: Php 800
Walk -ins: Php 1,000
 Cancellations should be made at least 48 hours before the event.
 
 Registration will be on a first-come-first served basis,
 and only PAID participants can have seats secured.
 
 **No shows will be billed at full cost - both for members (free pass) and non-members. 
For inquiries, contact Ms. Mica Aragon at mica.aragon@eccp.com or call 845 1324.