VENUE:
Ballroom, New World Makati Hotel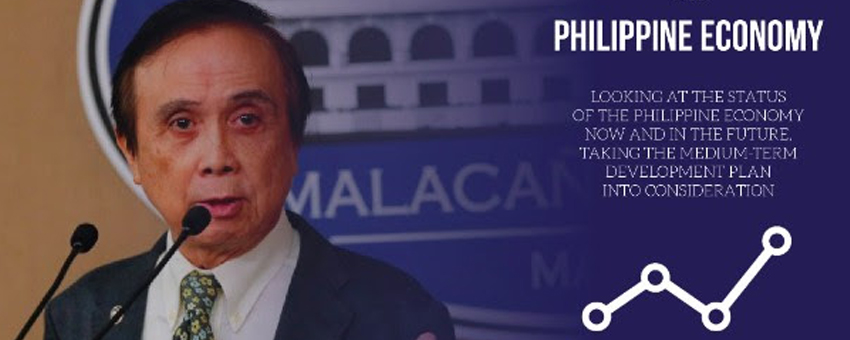 The European Chamber of Commerce of the Philippines (ECCP) and the Lay Society of St. Arnold Janssen (LSSAJ)
invite you to a Joint Luncheon Meeting with
Dr. Ernesto Pernia
Socioeconomic Planning Secretary and Director General of NEDA
who will speak on
"The Philippine Economy"
Looking at the status of the Philippine economy now and in the future, taking the medium-term development plan into consideration
It is expected that Sec. Pernia will address topical issues like:
Decentralization and regionalization of economic development; better cooperation between LGUs and business to allow decentralization of investments
Inclusive growth; in a constructive public private partnership; how can we create a better life for Filipinos (the war on poverty)
Strengthening the integrity circles among business, LGUs, the community at large, and the participation of the church in this initiative
---
"The Lay Society of Saint Arnold Jannsen is named after a German saint who founded the Societas Verbi Divini (SVD) which has worked in the Philippines for over 100 years.  He also founded 2 religious congregations for women, the Holy Spirit Sisters and the Pink Sisters who are both active in the Philippines.  He died before his plan to establish a lay society could be realized.

LSSAJ was organized 7 years ago by lay leaders inspired by Saint Arnold Jannsen to promote good governance, poverty reduction and the integrity of creation.  We have organized symposia on elections and good governance, responsible mining, and the Year of the Poor. We support relief and development projects with indigenous people in Mindoro, alternative learning systems for out-of-school youth and livelihood and feeding programs for urban poor families in Metro Manila.  Our mission is guided by our core principle of "Faith Transforming Life."