VENUE:
Solaire Resort Manila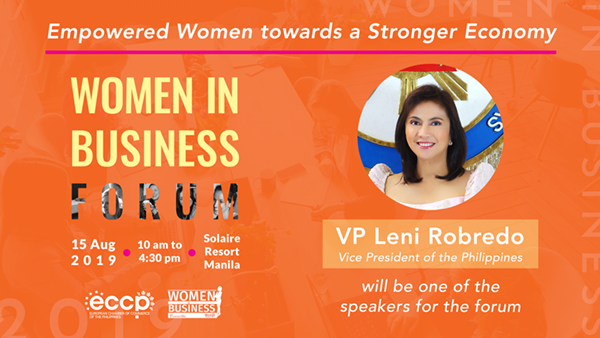 The World Economic Forum 2018 Global Gender Gap report shows that the Philippines ranks 8th in the world in terms of gender equality. This shows that in comparison with other economies, the country fares better in the areas of women's economic participation and opportunity, educational attainment, health, and political empowerment. This is brought about by a collective action from businesses and institutions implementing human resource practices, campaigns, and initiatives geared towards providing women employees more flexibility, career mentorship, and development.
Meanwhile, there is still potential for growth for gender parity and maximizing the role of women to achieve inclusive economic growth and sustainable development. This capacity especially lies within the middle-managerial to grassroots levels. The ECCP Women in Business Forum 2019 will provide a platform for thought leaders, business managers, government representatives, women empowerment advocates, and other key stakeholders to exchange views and best practices that can address these challenges and advance women empowerment initiatives in the private sector and the society as a whole.
REGISTER NOW TO AVAIL THE SPECIAL OFFER
COMPLIMENTARY MENTORING BREAKFAST
(8:00 am - 9:30 am)
The first 50 registered participants will have an exclusive access to mentoring session with successful female business leaders to discuss life, leadership, career growth and industry focused issues.
List of mentors will be released soon.
---
PROVISIONAL PROGRAM
Time

Program

9:00 am - 10:00 am

Registration, Networking Coffee

10:00 am - 10:10 am

Opening Remarks

10:10 am - 10:20 am

Welcome Remarks




Ms. Sheila Lobien
Chairperson, ECCP Women in Business

10:20 am - 11:30 am

Closing the Gender Gap: What does it mean to the Philippine Economy?
This panel discussion will tackle the economic benefits in improving gender balance, and understand the underlying issues to help bridge the gap.

11:30 am - 12:30 pm

LUNCH

12:30 pm - 2:00 pm

Session Deep Dives: Being empowered in different scenarios




This session will highlight the experiences, challenges, and lessons from different organizations on how they have successfully implemented their initiatives in the scenarios identified to be untapped or often overlooked.
Deep Dive 1: How can we help improve workplace initiatives to expand opportunities for the female middle managers?
Deep Dive 2: How do we shape the millennial workforce to be the next leaders?
Deep Dive 3: What is the role of male leaders in promoting gender balance and how can they proactively be part of this initiative?
Summary of deep dive sessions

2:30 pm - 3:30 pm

PLENARY – Empowering BEYOND the private sector
This discussion will focus on maximizing the role that the private sector plays in addressing gender inequalities and providing equitable opportunities through a whole-of-society approach.

3:30 pm - 4:15 pm

Fireside Chat with (with a government representative)




The event will close with an informal conversation with a government representative discussing the key challenges, views, and plans of the government to address the identified issues and gaps in order to advance a holistic approach to gender equality.

4:15 pm - 4:30 pm

WBC Primer Launch, Raffle, Networking

---
TICKET PRICES
ECCP Members

Php 2,700

Non-Member

Php 3,700

Government/Academe

Php 2,000

Executive Table
(Good for 10 persons)

Php 25,000

*All prices includes access for two days
---
VENUE PARTNER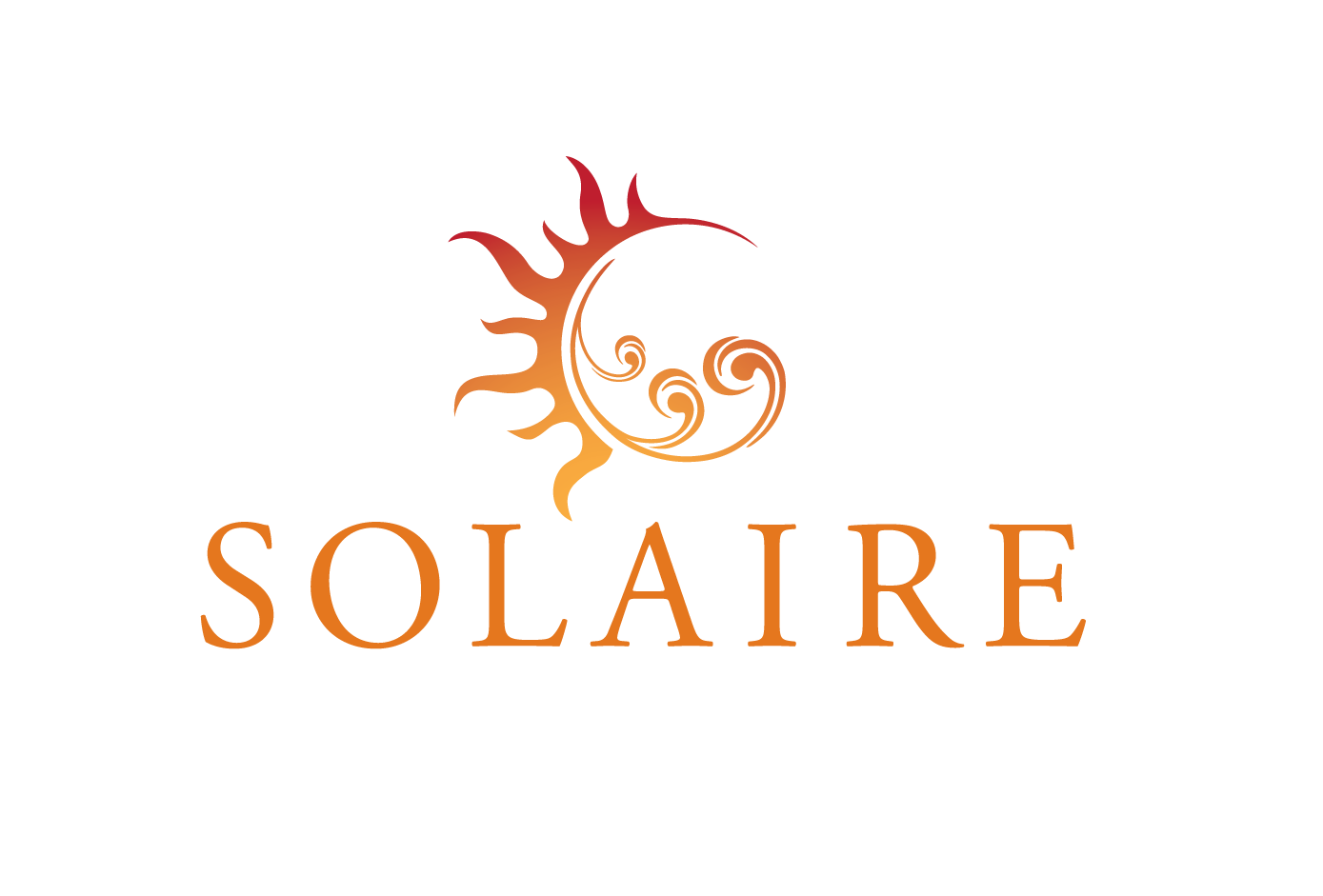 GOLD SPONSOR

SILVER SPONSOR
EVENT SUPPORTER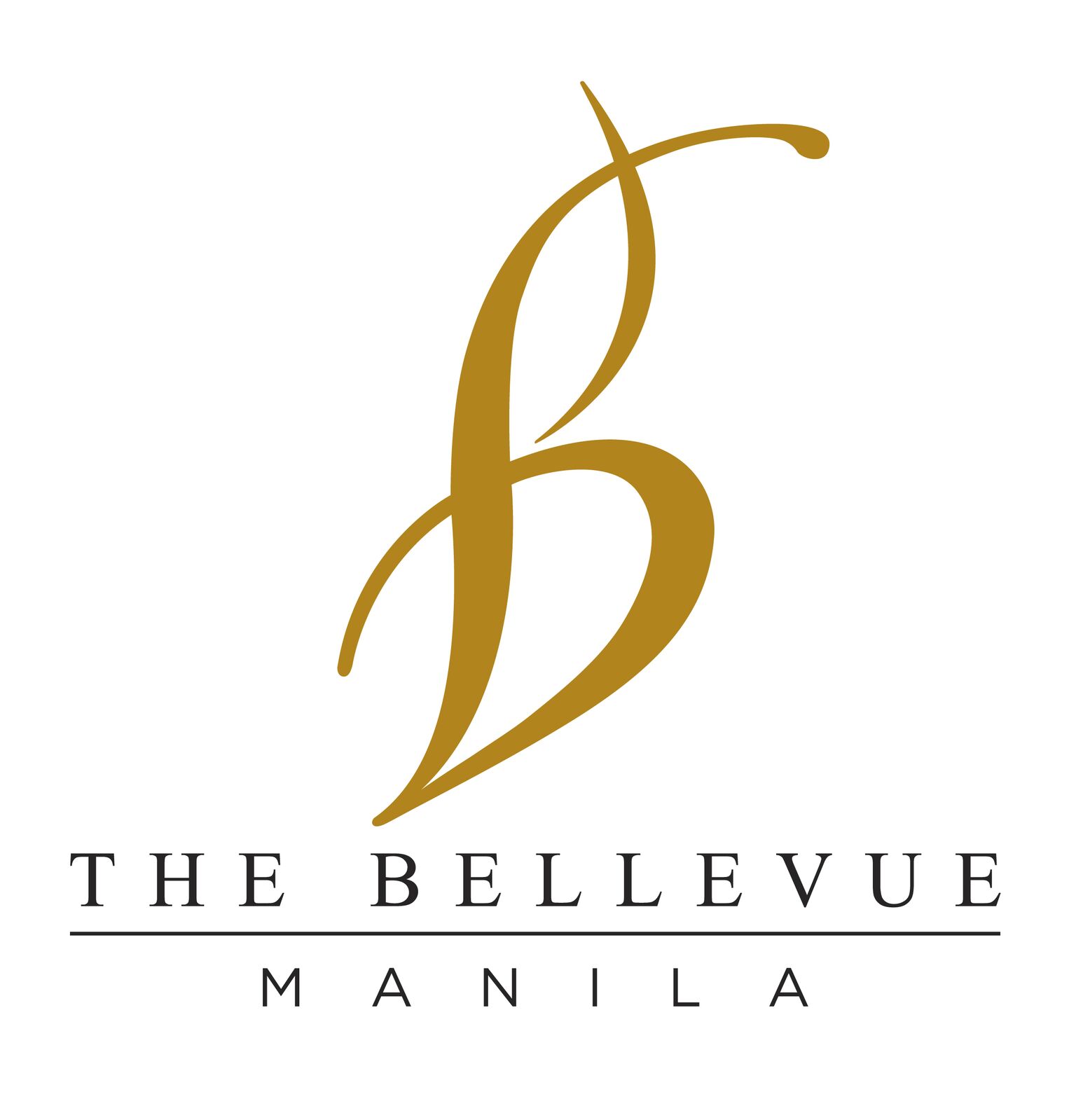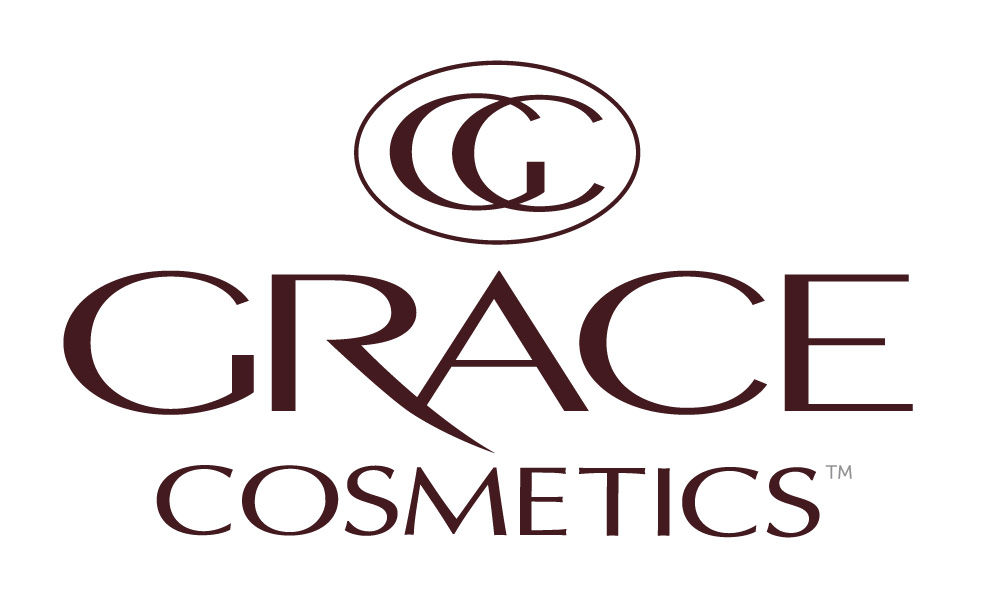 MEDIA PARTNER
---
PARTNER WITH US
Women in Business Forum 2019: Empowered Women towards a Stronger Economy: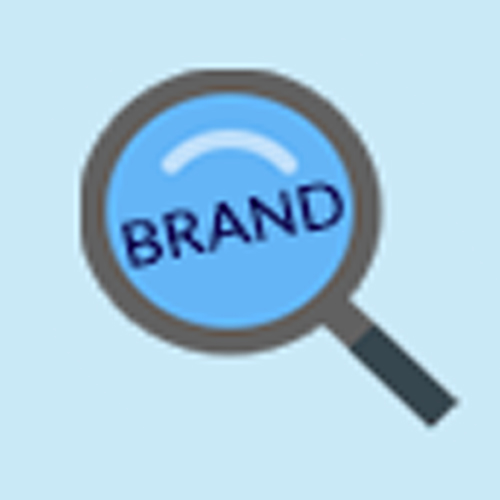 BRAND
VISIBILITY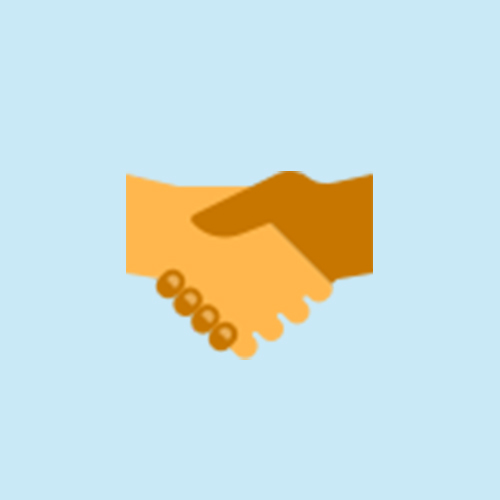 MARKETING
OPPORTUNITIES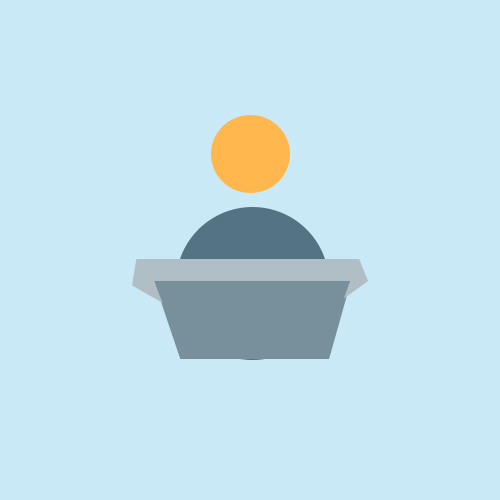 SPEAKING
SLOTS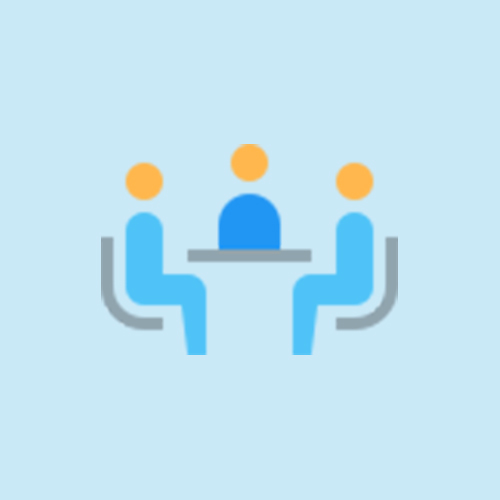 COMPLIMENTARY
SEATS
For inquiries, contact Ms. Mica Aragon at mica.aragon@eccp.com or call (02) 845 1326.