VENUE:
Asmara Urban Resort and Lifestyle Village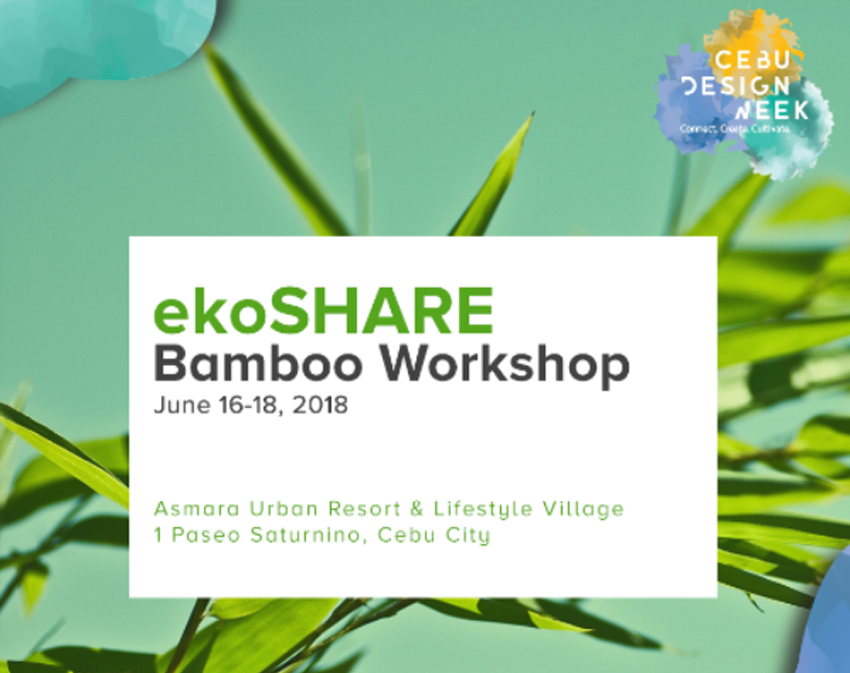 June 16-23 will be a great week for Cebu as we celebrate the very first Cebu Design Week!
Within that week there will be different events around the city featuring Cebu's innate design-sensibility, and aiming to gather everyone from the creative sector to create, collaborate and cultivate.
In line with this, we will be having the ekoSHARE Bamboo Series - 9th Edition. This edition is very special as we run the classic Bamboo 101 & 102 with Bamboo Buildathon and Bamboo Carving. For the past 8 editions, ECCP's ekoSHARE Bamboo Series has been attended by various bamboo enthusiasts, including architects, engineers, designers, entrepreneurs and students.
OUR SPEAKERS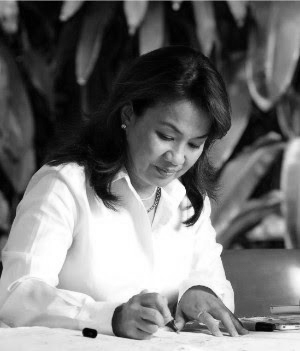 ARCHITECT JOY ONOZAWA
UAP , APEC Arch't, EnP , ReB, Certified Green Design Professional, Philippine Green Building Initiative
An Architect, Environment Planner, and Real Estate Professional by registration, she has 33 years of Integrative Architectural experience focused on community empowerment through local resource management of skills, tradition and natural assets, then applied in green physical development.
Her long term goal is to pursue sustainable health and quality of life through inclusive processes in planning, managing, and training in the creative use of local and traditional resources in addressing development processes.
In her heart, she carries on continually with masterplanning and hospitality architecture coupled with a passion for utilizing conservation as a tool in improving the quality of life of the people she designs for.
ARCHITECT LUKAS ZOLLINGER
Lukas Zollinger, born 1983 in Winterthur, Switzerland, has a Bachelor of Arts ZFH in Architecture degree.
Zollinger had started to work with bamboo in 2014 and has succumbed to the miracle grass. His first bamboo project "kapal bambu", a 1000 squaremeters centre for the Eco-Lodge Resort in Bukit Lawang, Sumatra, Indonesia, opened its gates in 2015. The second lightweight constructions with bamboo, designed by Zollinger is a 30 meter bamboo bridge in Sumatra, Indonesia, finished by end of 2017. The usage of this bridge is for pedestrians and cars which visit the Orangutan Haven park, for which he has also developed a 48 hectares master plan.
Zollinger is living now part time in the Philippines and is pushing the wonder grass here with light and unique designed constructions.
See more of his work here:
https://www.facebook.com/occoarchitecture/
WORKSHOP SESSIONS
Bamboo 101 & 102 (June 16-18)
This workshop is perfect for those who have not attended any bamboo workshops before. The desired output for Bamboo 101 is that participants will know how to harvest, properly cut, and treat Bamboo. Meanwhile, in Bamboo 102, participants are able to make Bamboo model, post, wall, and flooring. Open to students, architects, entrepreneurs, and artists. This also progresses to Bamboo Buildathon.
Bamboo Buildathon (Starts on June 17)
Those who have attended Bamboo 101 & 102 before may join starting on the 17th for the Bamboo Buildathon. Participants are expected to build their own bamboo structures!
Bamboo Carving (June 16-18)
Participants are required to prepare their design. After an intro to bamboo carving, they will be given 3 days to complete their work. The end result is that on the 3rd day all carvers will present their output with their concept.
LEARNING INVESTMENT
Bamboo 101, 102 + Buildathon Php 8,000
Bamboo Buildathon Php 5,000
Bamboo Carving Php 5,000
For confirmation and more information, please contact
Angee at angeleen.cortes@eccp.com or call ECCP Visayas at (032) 253 3387.