VENUE:
I'M Hotel, 7862 Makati Ave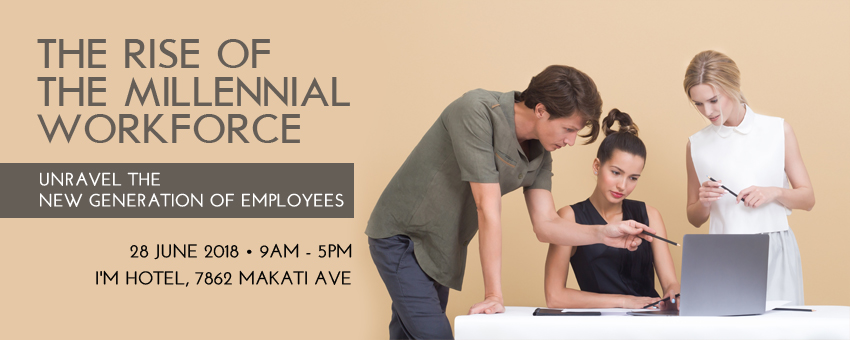 The workforce is brimming with millennials, with global reports showing that millennials will comprise 50% of the workforce by 2020. In the Philippines, that is already the reality today. There's no denying the power of this generation. If you want your company to tap into their huge potential, it starts with unraveling the mystery behind the Millennials in the Workplace.
In this interactive workshop you will:
Identify biggest challenges working with Millennials OR working as a Millennial in your workplace
Unravel the fundamental motivators of Millennials in contrast to Gen Xers and Baby Boomers
Apply communications strategies that connect across the generations
Practice tools that increase harmony and productivity in the workplace
Develop specific, practical action items you can immediately initiate at work
Recommend interventions to prepare your organization for the Rise of the Millennial Manager
Who should attend:
Executives, Managers, HR practitioners who are keen on drawing out the potentials of their Millennial employees.
Business leaders - whether Boomers, Gen Xers or Millennials - aiming to equip your organization for the Millennial Manager
Workshop Outline
Module 1: Workshop Overview
Empowering mindsets
Challenges of working across generations
Module 2: The Generations Matrix
Formative Stories
Fundamental Motivators
Module 3: Work Strategies
Communication that Connects
Collaborative Coaching
Personal Action Items
Module 4: The Millennial Manager
Future of the Workplace
Create the Empowering Environment
Organizational Action Items
Bring it Home
Workshop Facilitator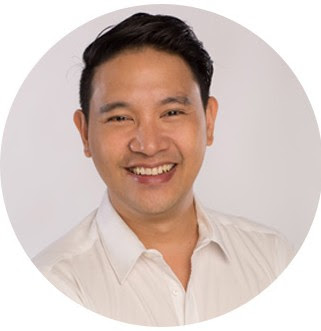 Coach Edwin Soriano
Trainer, Leadership Coach, Author
Coach Edwin is the Founder and Head Coach of Winning Coaching. He empowers clients through Life Coaching to unleash the best version of themselves. As a corporate trainer and consultant, he has catered to some of the top companies in the Philippines like Toyota, BPI, Nestle, Jollibee, Intel, Maynilad, Avon and Smart Communications among others. Prior to establishing his own company, he held positions in Technical Training and product development at Intel Philippines, Smart Communications and the Foundation for IT Education and Development.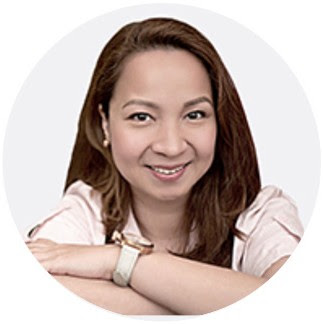 Coach Rezza Custodio-Soriano
Strategist, Life Coach, Transformologist
Rezza brings with her a blend of over 13 years of Christian Counselling, 5 years of NLP Coaching. In July 2017, she is the first Asian licensed as Creatrix® Transformologist® for women. In 2011 she obtained her international certification under T. Harv Eker's Train the Trainer Program, 2012 became a certified NLP Practitioner under the Asia Pacific Council of NeuroLinguistic Programming and received training under Daniel Smith for New Code NLP in 2013. In the same year, Super Typhoon Yolanda hit and, Rezza, together with other life coaches, was sent to Cebu to provide transformational life coaching for survivors.
LEARNING INVESTMENT
Php 9,500 – ECCP Members
Php 11,500 – Non Members
For confirmations and more information, please contact
Ms. Kamyr Catapang of ECCP at 845 1324 or email kamyr.catapang@eccp.com