VENUE:
Xavier Sports & Country Club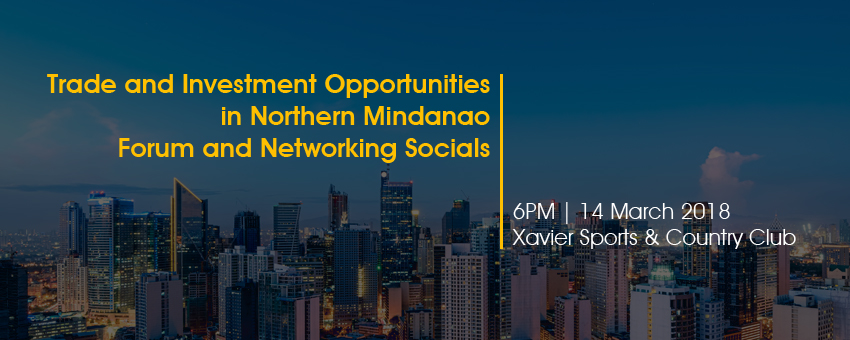 The European Chamber Commerce of the Philippines CDO will host the Trade and Investment Opportunities in Northern Mindanao Forum & Networking Socials this coming14th of March at 6pm at the Xavier Sports & Country Club.
Guest speakers for this forum will include representatives from the Mindanao Development Authority, the City Trade and Investments Promotions Center, Oro Chamber, and the European Union. Topics for discussion will include how further expand the business opportunities in both CDO and Northern Mindanao. The EU will also present the Generalised Scheme of Preferences, or GSP+, and how CDO and Northern Mindanao can take advantage of the incentives and benefits offered by the program.
 FOR RSVP & OTHER INQUIRIES, PLEASE CONTACT:

Joanne Natindim - ECCP CDO Branch Officer
Mobile: 0956 739 8824
E-mail: joanne.natindim@eccp.com
In partnership with: