VENUE:
Seda Abreeza Hotel, Davao City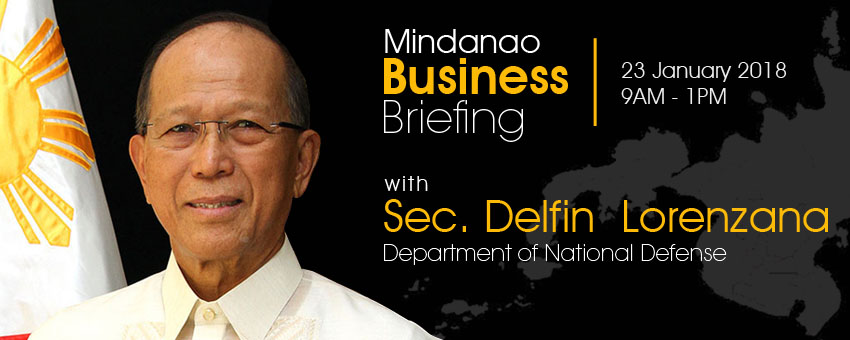 In keeping with ECCP's commitment to further support in increasing bilateral trade as well as assist European companies to explore the opportunities Mindanao has to offer, security, stability, and ideal business environment are definitely on top of our list of relevant topics to discuss within the region. Thus, we have invited Sec. Delfin Lorenzana to provide the Chamber's membership with updates on the security situation.
The event also aims to present Mindanao potentials and why it remains to be an ideal investment destination in the Philippines. Thus, we have also invited speakers who have invested in Mindanao to share their story of resiliency and optimism.
Members: Php 1,000 | Non-members and Walk-ins: Php 1,300
For EVENT PARTNERSHIP & SPONSORSHIP OPPORTUNITIES,
contact ECCP DAVAO through these numbers (082) 273-5500 / 0908-9004288 or email at ivy.rufin@eccp.com.