VENUE:
DOST 7 Complex, Sudlon, Lahug, Cebu City
In its drive to position Cebu as a hub of sustainable lifestyle in the Philippines, the European Chamber of Commerce of the Philippines (ECCP Cebu) invites you to the 7th edition of ekoSHARE Bamboo 101 and 102 on November 14 & 15, 2017 at the DOST 7 Complex, Sudlon, Lahug, Cebu City.
ekoSHARE Bamboo Series 2017 is a combination of lecture and workshop. The desired output for Bamboo 101 is that participants will know how to harvest, properly cut, and treat Bamboo. Meanwhile, in Bamboo 102, participants are able to make Bamboo model, post, wall, and flooring.
Attendance to Bamboo 101 is a requirement to proceed to the next session, Bamboo 102.  Participants are encouraged to bring gloves and wear workshop clothes.
ekoSHARE Bamboo Series 2017 is designed for architects, interior designers, contractors, crafters, students, homemakers and those who have a heart for bamboo. The workshop series features sustainability in design.
"Our bodies are perfectly designed to coexist with the natural world, therefore, we design the very lifestyle we were naturally created for  in the first place, one that harnesses natural solutions and improves our quality of life."
Architect Ma. Lourdes "Joy" M. Onozawa
Certified Green Building Designer & Resource Speaker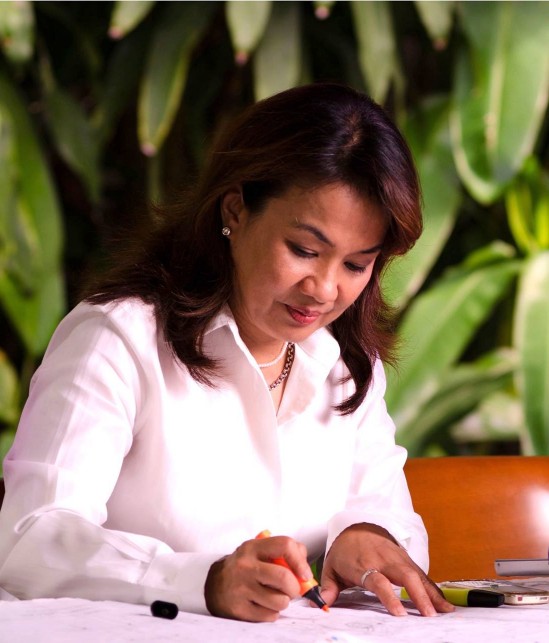 LEARNING INVESTMENT:


ECCP Members - P3,500
Non-Members - P4,500
Onsite Payment - P5,000

PRE-REGISTRATION IS REQUIRED.
DISCOUNT!!!


* 10% Early Bird discount for those who REGISTER & PAY on or before November 6, 2017
* 10% Group discount for a group of 3 people
For confirmation and more information, please contact Christine Teves at christine.teves@eccp.com
or call ECCP Visayas at (032) 253 3387 | telefax (032) 412 1194.