VENUE:
Manila B, Makati Shangri-La Hotel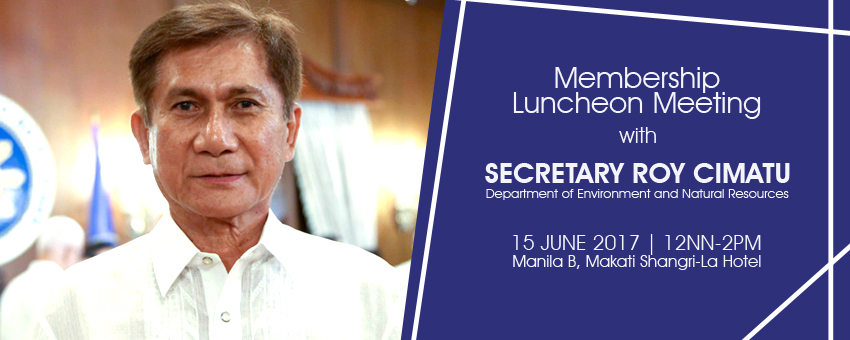 Given the pivotal role of the DENR in the business community, we have invited DENR Secretary Roy Cimatu to address the Chamber's membership to outline his agenda and priorities with special focus on the following:
The DENR's position on clean and green energy and how this factors into the department's plans moving forward
The department's role in facilitating the ease of obtaining environmental clearances for investors
Waste-to-energy and addressing the issue of landfills and dumpsites
The state of our water resources and their management as well as the department's plans regarding this
Views on responsible mining
Credits to: The Philippine Resources Journal
Members: Php 1800
Non-members and walk-ins: Php 2500
To register for this event online, please click the registration button below.
NOTE: 'No shows' will be billed at full cost. Cancellations should be made at least 48 hours before the event.
For further inquiries, contact: Ms. Dorcas "Kai" Banzuelo at dorcas.banzuelo@eccp.com or 845-1324.