VENUE:
Marco Polo Plaza, Cebu, Philippines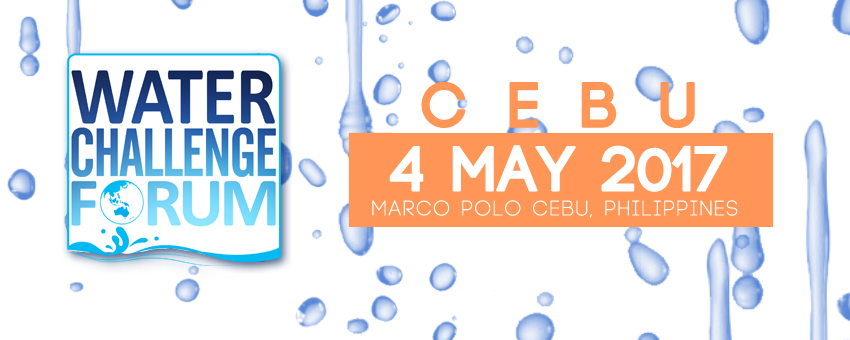 Recognizing that Cebu is faced with unique water challenges, the European Chamber of Commerce of the Philippines (ECCP) in partnership with Metro Cebu Water District (MCWD) is organizing the 2017 edition of the CEBU WATER CHALLENGE forum that would respond to the following water issues in Metro Cebu (and the island-province):
Looming water crisis due to:

Saltwater intrusion in Cebu's groundwater.
Over extraction of groundwater through privately owned wells
Dependability of Cebu on groundwater as source of fresh water.

Degenerating water quality due to:

Contamination from residential and industrial waste water through septic tanks and improper disposals
No centralized waste water treatment facility

Common sewerage system in Cebu to be managed by MCWD

There are political issues affecting the implementation
Cebuanos are not willing to pay for their waste water to be treated, a massive information campaign is needed

Worsening Flooding Situation

Poor drainage infrastructure
Constricted river and creek system due to informal settlers and improper disposal of garbage
Lack of adequate catchment basin
OBJECTIVES
To present to the Cebu business community the water situation in Cebu and come up with solution on how the water challenges can be addressed.
To showcase water management solutions through a supplier exhibition during the forum.
TARGET PARTICIPANTS
Cebu Business Community
Property Developers
Architects
Water Districts
Local Government Units/ Government Agencies
Non-government Organizations with Water-related Projects