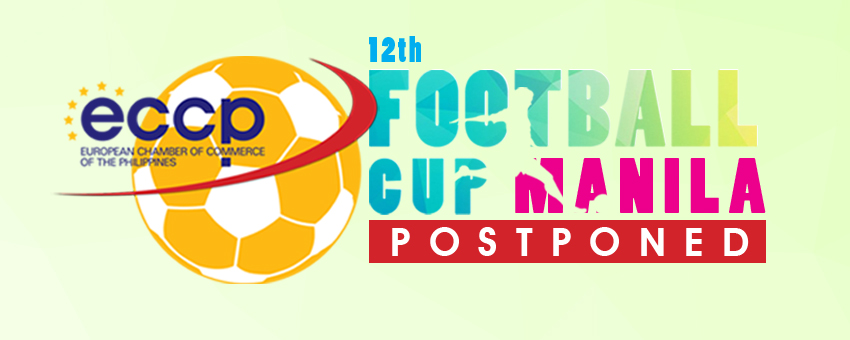 EVENT BRIEF: 
European Chamber of Commerce of the Philippines has been successful in organizing the ECCP Football Cup since 2004– a FUN CUP designed to bring the European sport closer to the Filipinos while providing networking and team building opportunities for the participating companies.
A fun event rather than a competitive tournament, it gathered over 35 teams with 600 participants playing in a two-division format - Mixed and Men's Divisions.
ECCP will continue to be motivated by its objective in bringing Football, a European sport, closer to the Filipinos.
HOW TO JOIN: 
Mixed & Men's Division : Form a soccer team with a minimum of 10 andmaximum of 15 players
Mixed Division : Each team must have at least 3 female players. At least 1 female player should be on the field at all times.
Each company can send a total of 3 teams to participate in both divisions.
Fill-up the team registration form and fax back to 759-6690 or 8451395 or email a scanned copy to

 

football@eccp.com.
The tournament is played 7 aside including the goal keeper and with no offside rule.
PARTICIPATION FEE: 
ECCP Members - Php 8, 500 per Team
Non-Members - Php 10,000 per Team
FEES INCLUSION:   
One (1) Team Banner (2x3ft. Landscape) – logo to be provided by team
One (1) Tent with table & chairs. Teams are allowed to bring their own tents for maximum brand exposure. 
DOWNLOAD TEAM REGISTRATION SPONSORSHIP PACKAGE GAME RULES