The Philippine-European Business Directory is circulated to all 800 members of the ECCP and to our regular clients and partners. It is considered as the first choice of reference by European and Philippine Executives in acquiring business contacts. Advertising with us in the PEBD is one of the best way to boost your company's visibility in the European Business Community and to promote your products and services.
Distributed locally and internationally, the PEBD's recipients include top level executives such as:
Presidents
Directors
CEO, COO and CFO
General Managers, Country Managers and Department Managers
Ambassadors and Embassy Officials
Executive Directors
ADVERTISING OPTIONS INCLUDE:
6 spots available on a first-come, first-served basis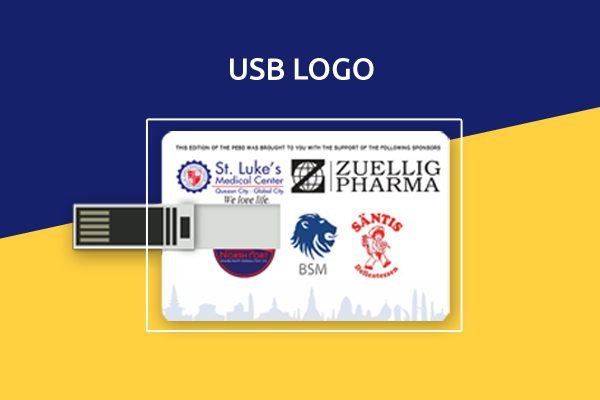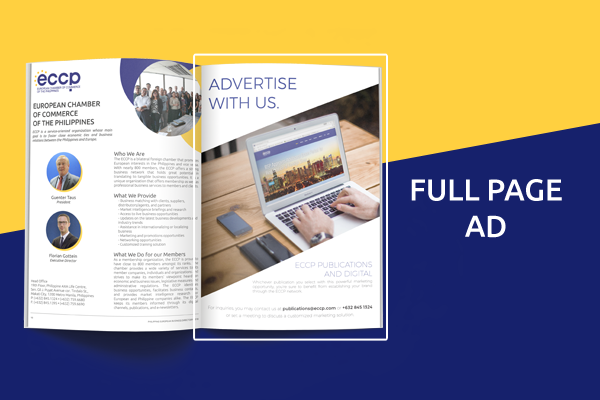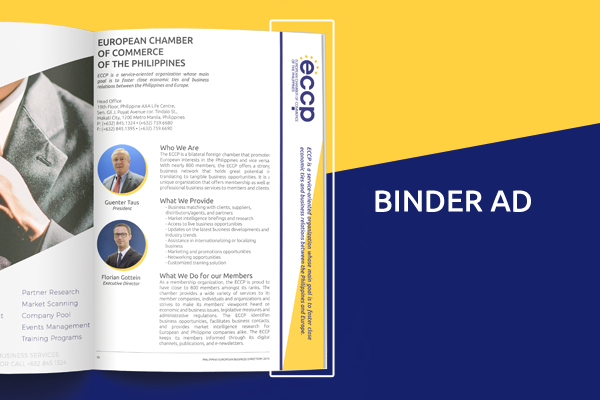 BOOK YOUR AD SLOTS NOW AND AVAIL EARLY BIRD DISCOUNTS!
MEMBERS
September - October: 30% discount
November - December: 25% discount
NON-MEMBERS
September - October: 10% discount
November - December: 5% discount