VENUE:
Materials Innovation Centre (MATIC), DOST 7 Banilad S&T Complex Gov. M. Cuenco Ave., Banilad, Cebu City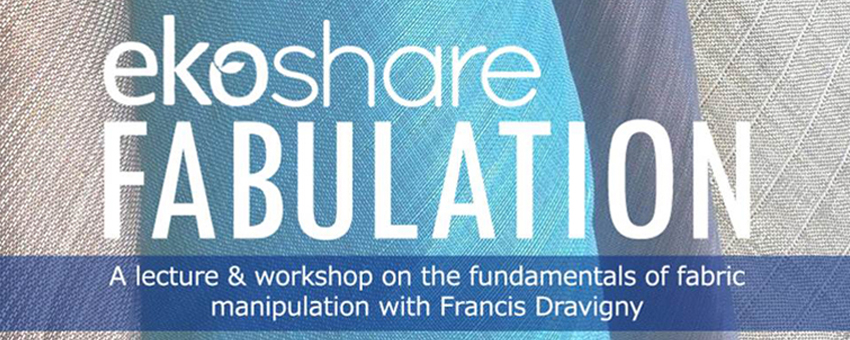 Understand, learn and experience the basics of fabric manipulation. Be there at FABULATION with Francis Dravigny this October 19-20, 2017 at the Materials Innovation Center (MATIC), Banilad, Cebu City.
Organized by the European Chamber of Commerce of the Philippines (ECCP) in collaboration with Department of Trade and Industry (DTI 7), the workshop aims to provide insights, techniques and promote appreciation on handling fabrics as a way to reinvigorate new ideas in the world of design.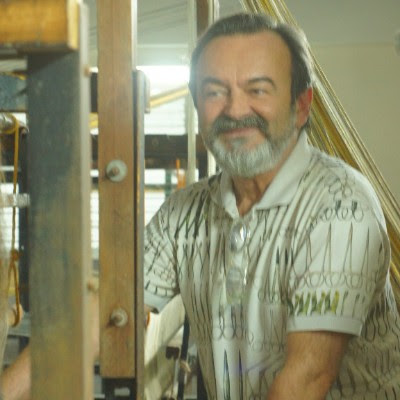 Fabulation is a portmanteau of fabric and manipulation. It is an enriching 2-day lecture/workshop that includes one-on-one product consultation using Dravigny's fabrics, plant tour at Cebu Interlace and other interesting activities.
Francis Dravigny is a French designer known for his extensive material exploration on Abaca. Among Dravigny's clientele are Cartier, Neiman Marcus & Sonoma.
Tariff:
ECCP Members - P3,500
Non-Members - P4,200
Onsite Payment - P5,000
CFIF, Cebu FAME & GDH Members - P3,000
(special rates made possible thru ECCP's partnership with DTI 7)

DISCOUNT:
*10% Early Bird discount  for those who REGISTER & PAY on or before September 1, 2017
*10% Group discount for a group of 3

PRE-REGISTRATION IS REQUIRED.
For confirmation and more information,
please contact Christine Teves at christine.teves@eccp.com
or call ECCP Visayas at (032) 253 3387 | (032) 253 3389 or telefax (032) 412 1194.