VENUE:
Rizal Ballroom, Shangri-La Hotel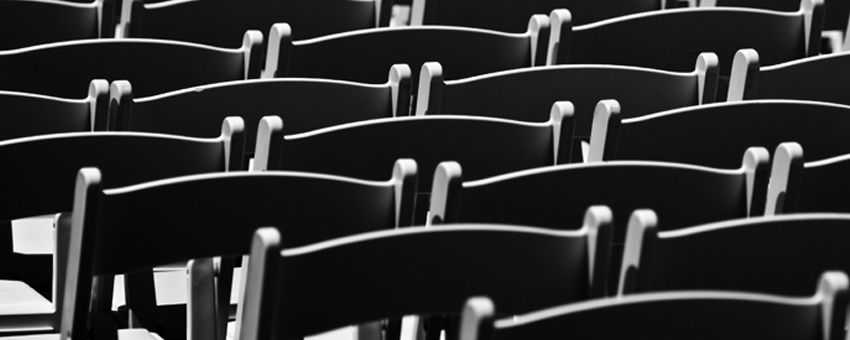 The Integrity Initiative, Inc. (II, Inc.) will once again gather business leaders, anti-corruption and good governance experts, key representatives from the government, church, youth, and the academe to continue to highlight the progress of the private sector in promoting ethical standards in business.
Now on its 5th year of making integrity everyone's business, the Integrity Summit aims to recognize the private sector's effort and commitment to develop a culture of integrity alongside the creation of strategic integrity alliances across all sectors, to change the corruption-infested societal norm into a more competitive, fair, and ethical business environment.
Themed "Investing in Integrity," the event enjoins all sectors to heed the urgent call to go beyond fighting corruption towards building systems for integrity and multi-sector circles of integrity. It shall situate our campaign within global trends and commitments for integrity and shall once again become a venue to recognize best practices and systems of companies that are true to their pledge of instilling integrity in their operations and activities.
WHO SHOULD ATTEND?
Top management and middle management of companies, small and medium enterprises, signatories and non- signatories to the Integrity Pledge
Compliance officers, procurement officers, HR practitioners, and those who share a deep commitment in promoting ethical business practices
Key government representatives
Leaders of Civil Society Organizations (the Church, youth groups, and the academe, among others)
KEYNOTE SPEAKER
 

His Excellency

Benigno Simeon Aquino III

President, Republic of the Philippines
INVITED RESOURCE SPEAKERS AND PANELISTS 
Titon Mitra -- Country Director, United Nations Development Programme (UNDP)
Motoo Konishi -- Country Director, World Bank
Associate Justice Marvic Leonen -- Supreme Court of the Philippines
Sen. Juan Edgardo "Sonny" Angara -- Senator of the Republic of the Philippines
Professor Ron Mendoza -- Executive Director, Asian Institute of Management Policy Center
Dr. Peter Koeppinger -- Konrad-Adenauer-Stiftung (KAS)
His Excellency Asif Anwar Ahmad -- British Ambassador to the Philippines
Cielito F. Habito -- Chief of Party, USAID Trade - Related Assistance for Development
Representative League of Provinces, Cities & Municipalities of the Philippines
| | | |
| --- | --- | --- |
| | |   |
| EVENT BRIEF | PROGRAM | REGISTRATION FORM |
EVENT PARTNERS
 CO-PRESENTED BY
PLATINUM SPONSOR
 GOLD SPONSORS
SILVER SPONSORS
EVENT SUPPORTERS A
EVENT SUPPORTERS B
AC Corporation
Alaska Milk Corporation
Amway Philippines L.L.C.
Comfort Sole Philippines Inc.
Ford Group Philippines Hartmann Crew Philippines
(formerly Associated Ship Management Services, Inc.)
IPC (IP Converge Data Services, Inc.)
Palafox Architecture Group
Philippine American Life & General Insurance Company
RCG Information Technology (Phils.), Inc.
Rentokil Initial Phils. Inc.
SKF Philippines Inc.
Stamm International Inc.
UCPB-CIIF Finance and Development Corporation
Wills International Sales Corporation
Yaletrak Philippines, Inc.
Zuellig Pharma Corporation 
ORGANIZED BY