VENUE:
AIM Conference Center, Makati City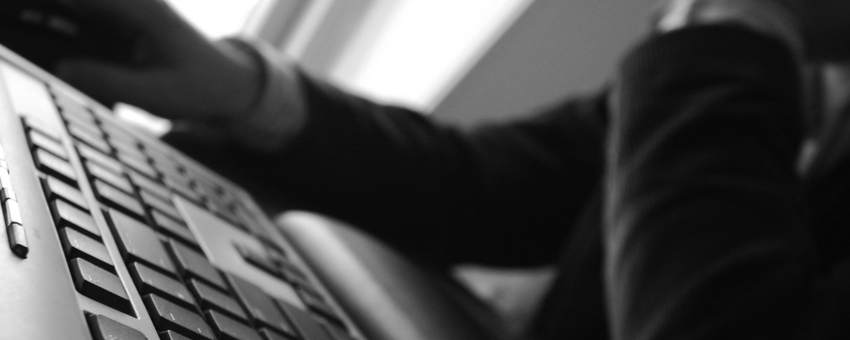 About the Facilitator
KARL J. LARSON, PhD
A world-renowned Thought Leader on Organization Development, Karl Larson has over 35 years of professional experience in international consulting, and corporate management. He has served various client Organizations, representing the energy, finance, technology, aerospace, transportation, health care, higher education, manufacturing and hospitality industries. His expertise include corporate transformation, leadership development, change management, organization design, talent management, manpower planning, and corporate university design.
---
Strategic HR Shift:
Optimizing the HR Role Towards Business Results
August 18-19, 2015 | 8:00 AM - 5:00 PM | AIM Conference Center, Makati City
With the growing realization that Human Capital is the most important asset an organization has to maintain its viability and competitiveness, Organizations need to evaluate and rethink how to position their Human Resource function in support of the overall business strategy and how it is getting the most out of its human capital investments. Amidst the numerous changes happening in a business' internal and external environment, the structure and function of the Human Resource Department of most companies still stay the same. By undergoing a comprehensive review, HR management can spearhead proactive efforts to achieve greater levels of efficiency and effectiveness within the company to ultimately heighten business results.
Objectives
Further reinforce your HRD's strengths
Determine the extent to which the overall business is maximizing its human resources to accomplish its overall strategies
Asses areas for HR improvements and its overall effectiveness on the business
Evaluate compliance and effectiveness of HR policies, procedures and management processes.
Monitor the effectiveness of corporate HR objectives, strategies and plans
Measure levels of HR morale and innovation
Identify potential drawbacks which could affect the HR organization and total business
Who should attend
HR Decision Makers and Professionals
Interested participants from Compliance Management and Internal Audit
Topics to be covered
The Importance of Implementing an HR Audit to the Business
Create Operational Excellence
Develop a Global Compliance Checklist for effective due diligence
Develop the HR Business Support Plan
Assess the Critical HR Management Processes
Conducting the Audit—Pitfalls to avoid
Develop your HR Audit Improvement Strategies
---
Driving Organization Transformation
August 26-27, 2015 | 8:00 AM - 5:00 PM | AIM Conference Center, Makati City
Transformation change efforts can be forced upon an organization by pressure from either—or sometimes a combination of—external or internal factors. With over 35 years of experiences under his belt, Dr Larson shares why transformation initiatives fail, what pitfalls to avoid, and the importance of the commitment and involvement of senior management and stakeholders. Participants will learn not only the theory of organization transformation but will also be guided on how to implement change initiatives in their Organization.
Objectives
Understand major global business drivers impacting upon their organization
Apply the business transformation model identifying elements that need to be considered in their own company-wide Transformation effort
Identify driving forces and obstacles to preventing effective Transformation change within their organization
Learn and apply the change model steps to their Transformation effort
Assess their Leadership skills and competencies to bring about effective Transformation
Identify individuals in their company to assume the critical roles for transformation along with other stakeholder groups
Design a high level plan for implementation back on the job
Who should attend
Top Level Decision Makers
Senior Managers
Topics to be covered
Transformation Management
Business Transformation Model
Transformation leadership skills
Operating principles for transformation leaders
Planning of Transformation Strategy
Key elements in developing transformation project plan
Overview of Success Factors of Organization Transformation
Importance of Communication and Risk Mitigation Planning
Transformation project evaluation and ongoing renewal
---
Learning Investment per Program:
PhP 28,560.00* for ECCP members
PhP 33,600.00 - Regular Rate
* Per participant, and inclusive of VAT, meals, and participant's kit
For confirmations and more information,please contact
Ms. Jasmin Runez of ECCP at +632 845.1324 or email jrunez@eccp.com

REGISTER NOW! LIMITED SEATS ONLY! To register, fill up the online registration form,
and we will contact you within 24 to 48 hours