VENUE:
Radisson Blu Hotel, Cebu City, Central Visayas, Philippines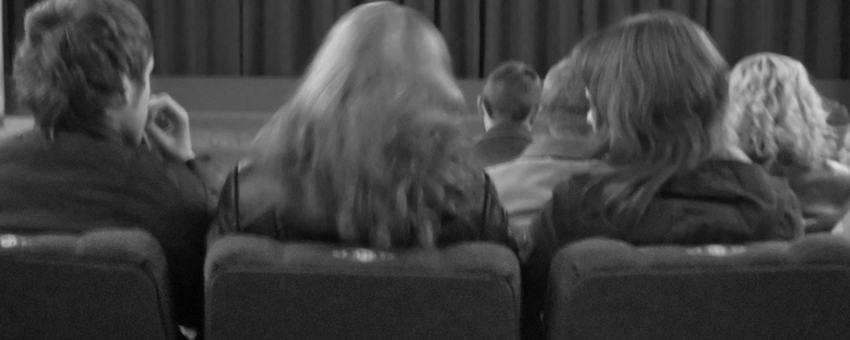 About Energy Smart Cebu 2014
Energy Smart Cebu is a one-day conference and exhibition that promotes the advancement of solutions and initiatives on energy efficiency, renewable energy, and clean technology to enhance the country's sustainability and competitiveness.
The Organizers, ECCP and FMI, have expanded and consolidated the original scope of the previous Cebu Energy Efficiency Forum and Renewable Energy Forum to cover a broad range of energy solutions for the commercial, industrial and public sectors, presented under three pillars.
4th Cebu Energy Efficiency Forum (CEEF):
Organized in 2011, the 1st Cebu Energy Efficiency Forum gathered around a hundred and fifty leaders and delegates for what has become the most influential gathering of energy efficiency professionals in Cebu. 4th CEEF will tackle issues such as the energy efficiency and conservation law, energy efficiency roadmap, voluntary and mandatory energy efficiency standards, green building codes, incentives and financing of energy efficiency projects and ESCO services.
Cebu Renewable Energy Forum (CREF):
Under the CREF, current issues and updates in implementing the Renewable Energy Act, such as the FIT, Renewable Portfolio Standards, Net Metering, Retail Competition and Open Access, will be discussed. Other issues such as private sector promotion in both on-grid and off-grid/ rural electrification will also be tackled.
Cebu Clean Technology Forum (CCTF):
The forum will discuss issues and best practices that enable the effective deployment of conventional energy technologies and existing energy infrastructure with low carbon emissions, primarily natural gas in its various forms and cleaner and alternative fuels for power and transport, as well as e-mobility.
---
Objectives
Energy Smart Cebu is an annual conference and exhibition that aims to promote the advancement of solutions and initiatives on energy efficiency, renewable energy, and clean technology; increase awareness among stakeholders on energy issues, and business opportunities in the country; demonstrate the latest technologies and innovations on energy efficiency, renewable energy and clean technologies; and provide networking and B2B platforms for forging partnerships & business cooperation among stakeholders.
The event also aims to:
Convene key decision makers and business leaders from the energy, commercial, and industrial sectors to discuss how private sector and government can work together to ensure energy security, expand energy access, promote investment and low-carbon future; and
Build strategic alliances among business, government, international donor organizations, civil society, and other public interest groups in the Philippines in setting a common agenda on energy security and low-carbon future through clean energy technologies.
Target Audience
Around 200 delegates are expected to attend the conference representing a wider audience:
National and Local Government representatives

Top Management (CEO's, CFO's, Managing Directors, and General Managers)

Technical Directors and Heads of Facilities, Engineering, and Environment

Professional Groups (Architects for Urban Planners, Energy Practitioners)

Energy Project Developers

Energy Services Companies (ESCO's)

Academe

Non-Government Organizations

Real Estate Developers

Building Owners

Financial Institutions

International Organizations

Institutional Investors
---
Event Program
AM
Opening Ceremonies – Ribbon Cutting
Welcome Address and Keynote Address
CEO Forum
A panel of top executives from the Philippine Energy Sector will give their exclusive insights on key issues and the future facing the sector
PM
4th Cebu Energy Efficiency Forum
Cebu Renewable Energy Forum
Cebu Clean Technology Forum

Policy and Enabling Environment
Case Studies

Market Developments in RE

Natural Gas
Green Mobility
Waste to Energy
---
Sponsorship Package
Benefits
Platinum
Php 50,000
Gold
Php 35,000
Silver
Php 25,000
Complimentary Seats
3
2
1
Online Visibility – Organization's logo in the event website and is linked to the organization's website

ü

ü

ü

Exhibition Space (2m x 2m)
2
1
1
Onsite Promotion
Company AVP (30 sec) will be shown in the screen during breaks

ü

ü

 
Verbal acknowledgement as sponsor during the event

ü

ü

ü

Inclusion of company logo in the event backdrop

ü

ü

ü

Inclusion of company logo in all event banners

ü

ü

ü

Logo inclusion in the name badge of attendees

ü

ü

 
Advertising & Publicity
Acknowledgement in all advertisements through all media partners

ü

ü

ü

Acknowledgement in ECCP's weekly newsletter eccp@work and in all press releases

ü

ü

ü

Logo inclusion in all electronic marketing and fax marketing

ü

ü

ü

Event Program & Directory

ü

ü

ü

Inclusion of Brochure/Promotional Item in the Conference Kit

ü

ü

ü
Exhibitors Package
Gain exposure by exhibiting in the 1st Energy Smart Cebu. By joining the exhibit, you can:
Connect with businesses, investors, policymakers, and other key decision makers in one location
Showcase your best products and services to customers, stakeholders, and prospective clients
Build new partnerships and alliances as you highlight your projects/products on the 3 pillars
Booth Package: Php 15,000
Delegate Rate: Php 2,500
20% Off Early Bird Discount (for payments MADE IN FULL on or before Friday, September 19, 2014) 5+1 Group Discount (must be submitted on or before Friday, September 12, 2014)
The registration fee includes participation fee, morning & afternoon snacks, lunch, and conference kit.
Each Shell Scheme Octanorm Booth of 2 m (L) x 2 m (W) x 2.48 m (H) comes with the following:
One (1) White information table 100 cm (W) x 50 cm (D) x 75 cm (H)
Two (2) Black stacking chairs
Two (2) Long-arm spotlight with CFL (13 watts)
One (1) Convenience outlet (220V, 300W, 3 gang, 2 prong)
Needle-punch carpet lay direct to the floor (color: Grey)
Walls and partition using original Octanorm aluminum framing in natural anodized finish with 3mm thick Versa panels
Company name on fascia shall be limited to 20 characters including spaces. Extra characters are subject to agreement. It shall be done on PVC sticker computer cut outs. No logo type or custom made signs shall be allowed without prior notice. (color: White text with blue background) Extra Benefits
1 complimentary seat to Energy Smart Cebu Conference (includes participation fee, morning and afternoon snacks, lunch, and conference kit)
Inclusion of Company logo, Contact details, and Profile in the Program/ Exhibitor Directory
For inquiries/registrations contact:
Kim Fernando
(+6332) 253.3387, 253.3389, 412.1194
kim.fernando@eccp.com